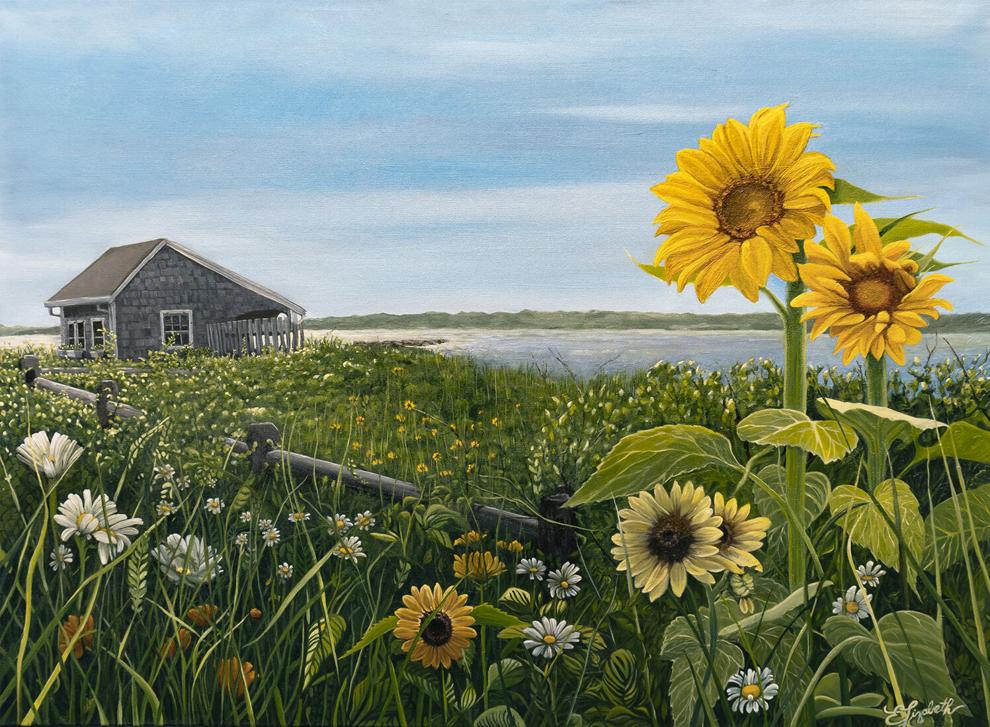 NORTHAMPTON — Memorial Day Weekend, the Paradise City Arts Festival returns to the Three County Fairgrounds for its annual spring show with 200 artists and master craft makers from 15 states.
"We are thrilled to be back again this year, producing the Paradise City Arts Festivals," Geoffrey Post, director, said in a news release. "It's such an important time to support the arts. With lots of new exhibitors, there are fresh discoveries everywhere. And every booth is a tiny gallery or boutique, each one constructed with an artist's eye and a maker's hand."
Artists from the Berkshires participating in the three-day showcase include:
• Robert Alan Hyde, of Washington — sculptures of brass, steel and copper.
• Del Martin, of Knox Trail Forge, in Monterey — Hand-forged metalwork.
• Janet McKinstry Designs, of Great Barrington — Tapestry handbags and soft sculpture.
• Warren Vienneau, Turned Works, of Pittsfield — turned wood vessels.
• Louis Wallach Designs, of Stockbridge — turned wood.
• Kest Schwartzman, Vagabond Metalworks, of Adams — hand-forged, wearable and decorative masks
Entertainment during the festival will be provided by The O-Tones, the Green Street Trio with guest vocalists, and singer-songwriter Roger Salloom.
Under the 12,000-square-foot Festival Dining Tent, chefs from the region's restaurants will offer everything from exotic curries to locavore burgers and dim sum. A full bar offers wine, beer and Paradise City's signature cocktails, including the popular Manhattan Meets Northampton.