ADAMS — Party on Sunday. Hike on Monday.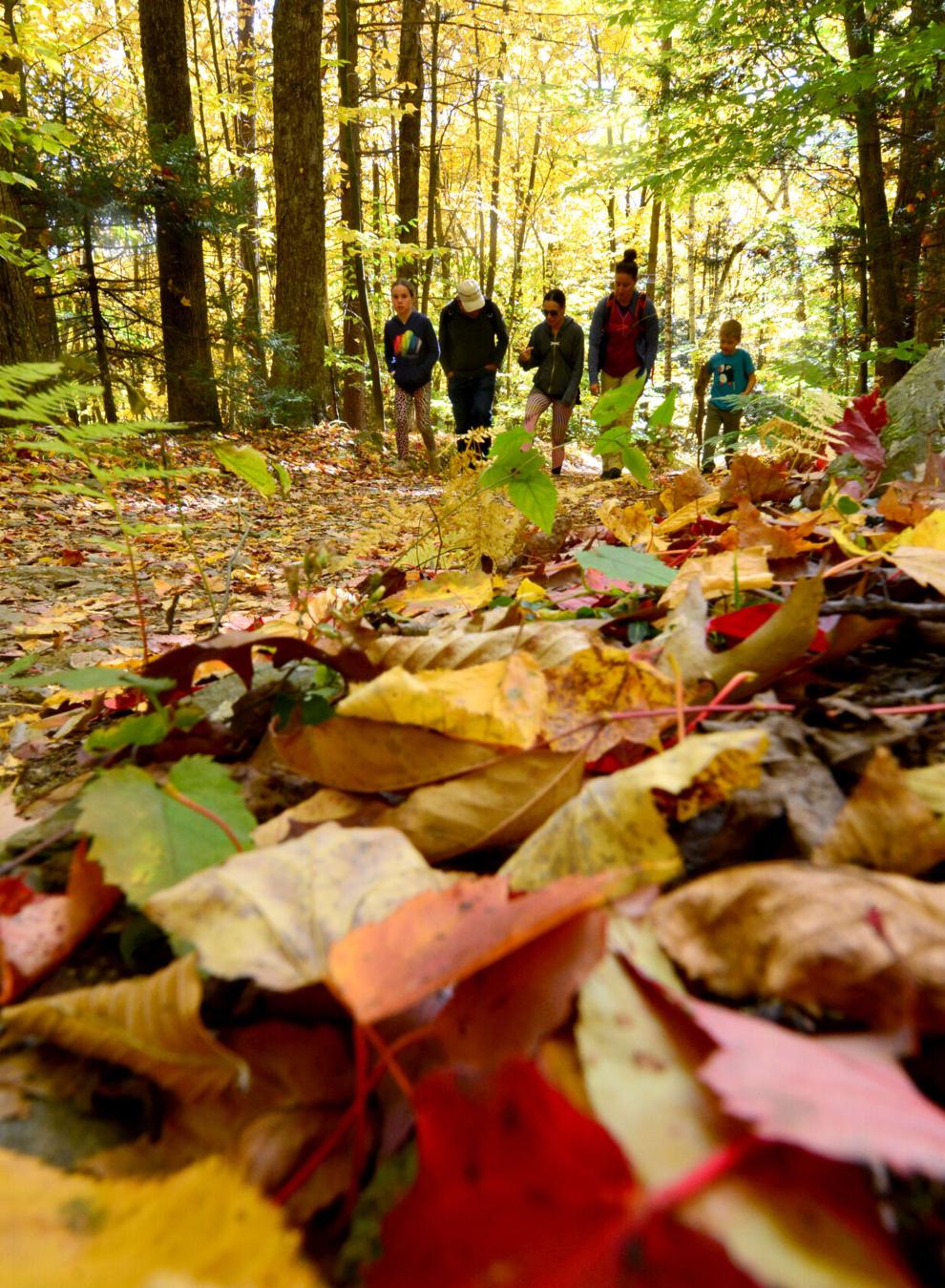 That's right, Ramblefest and the 53rd Mount Greylock Ramble are back! After a year hiatus, due to the coronavirus pandemic, both events are back on. RambleFest, running noon to 5 p.m., Sunday, Oct. 10, returns to the Adams Visitors Center for an afternoon street fair filled with music, food, vendors and fun. The 53rd Mount Greylock Ramble takes place on Monday, Oct. 11, with shuttles running from the Adams Visitors Center to the Cheshire Harbor Trailhead from 8 a.m. to 1 p.m.
"We missed doing it last year. And all the people who attend these events did too," said Raymond Gargan, a member of the ProAdams board, during a recent interview. "We're happy to bring it back. Hopefully, we'll get a good turnout."
ProAdams is a nonprofit, volunteer organization started by Adams residents in 2011 to help promote the town. The group organized the first celebratory street fairs, ThunderFest and RambleFest in 2012. The organization also organizes the Mount Greylock Ramble, an event the group took over five years ago, after the Adams Events Committee disbanded.
Andrea Berti-Stump, co-chair of RambleFest, said she believes both events can be held in a safe manner this year.
"I've been to a couple different outdoor events recently, Garlic Fest, the Fall Run and FreshGrass, that prove that you can do it. You can do it safely, if you do it right," she said.
Without an admission fee or gates, the organization isn't able to limit the number of people attending, she said. But, the organization is encouraging everyone attending the outdoor event to follow safety precautions.
"We're not requiring masks, but suggest people wear them if that makes them feel more comfortable," Berti-Stump said. "We're saying, to each their own comfort zone."
RambleFest will feature a vast array of vendors, focused on wellness and nutrition, as well as a variety of children's activities (pumpkin painting, a coloring activity and Bowie the Clown), food vendors and offerings from Berkshire Brewing Co. and Balderdash Cellars. Guthrie and Cormier, featuring Abe Guthrie and Randy Cormier will perform at noon. Straight Up, which plays covers of country-rock from the '90s, takes the stage at 2:30 p.m. The Berkshire Scenic Railway also will be running rides between North Adams and Adams.
"It's very exciting to have the Greylock Ramble and RambleFest weekend returning to Adams this fall," said Jonathan Butler, 1Berkshire president and CEO and ProAdams board member. "Along with the Fall Foliage Festival in North Adams, these two signature Northern Berkshire events should provide a much needed injection of spending to help local businesses continue their recovery from the pandemic. As an Adams resident, I'm thrilled to see more people able to get out and enjoy Mount Greylock as well as our steadily redeveloping downtown."
Before heading out to RambleFest or the Mount Greylock Ramble, here are 5 things you should know:
1. RambleFest is focused on promoting overall wellness — of the mind, body and soul.
"RambleFest has always been themed around outdoor recreation. As we're welcoming new people to RambleFest, we're focusing on overall wellness. All of our vendors will promote some form of wellness, whether its physical fitness or mental wellness," Berti-Stump said. "We have Unlimited Nutrition, a Williamstown business owned by an Adams resident, whose drinks promote hydration. She's part of a mother-daughter team. Her mother is opening Mama's Place, in Adams, which is going to offer comfort food to nourish the soul.
"The festival is going to have great music and food and people can go check out the vendors, who they might not know, who are offering everything from locally made soaps to honey to nutritional drinks."
2. There will be four food vendors and a pop-up coffee shop on Sunday.
The Lion's Club will have its traditional offerings of hot dogs, hamburgers, fries and fried dough. Tres Ninos Taqueria, from North Adams, will offer tacos and more from its food truck. Bezzle's BBQ, is an Adams chef who branched out on his own to offer barbecue and promote his own sauce, Berti-Stump said. Mama's Place, which will be opening soon in Adams, will offer comfort food. Poseidon Coffee, which offers coffee and lattes outside the Visitors Center, will be open on Sunday, specifically for RambleFest.
3. ProAdams will have a "walking" table this year.
"In past years, we've had a table at the event. We realize that people who are new to town, might come to the festival and not come to our table. This year, our volunteers will be walking around in orange RambleFest shirts, making themselves available to answer questions, to be make suggestions of where to go, where to stay," Berti-Stump said.
4. The Mount Greylock Ramble was started in 1965 by Operation Wonderful Town, a group promoting Adams.
The first "Mount Greylock Nature Ramble" drew 600 participants and over 1,000 cars filled with people who watched hikers arrive at the top. The event, which now draws over thousands of hikers, maintains the tradition of giving certificates of accomplishment to the first 2,000 to make it to the top. Recognition also is given to the first, the youngest and the oldest hiker to reach the summit, and to the hiker who has traveled the greatest distance to participate.
5. The Mount Greylock Ramble is a moderately strenuous 6.6-mile hike round trip, from the Cheshire Harbor Trailhead in Adams to the summit.
Roundtrip, the hike can take 4 to 5 hours to complete. Leashed pets are permitted on the mountain, but not on the shuttles that bring hikers to the trailhead. A free shuttle from the Adams Visitor Center to the trailhead runs from 8 a.m. to 1 p.m. with return shuttles running until 4 pm. Masks are required on the shuttle, per state mandate, and must be worn at all times by anyone riding the shuttle on Monday.