DALTON — Two local businesses sharing a common name and a teen's original recipe for doughnuts might be the latest recipe for success in the Berkshires.
Shire Breu-Hous and Shire Donuts will launch a doughnut-inspired beer in the next few weeks. The beer will be a sweet stout beer that utilizes doughnuts, Mike Lazzari, assistant brewer at Shire Breu-Hous said. "It has a flavor profile inspired by doughnuts" — in particular, Chloe's Cake Donut from Shire Donuts.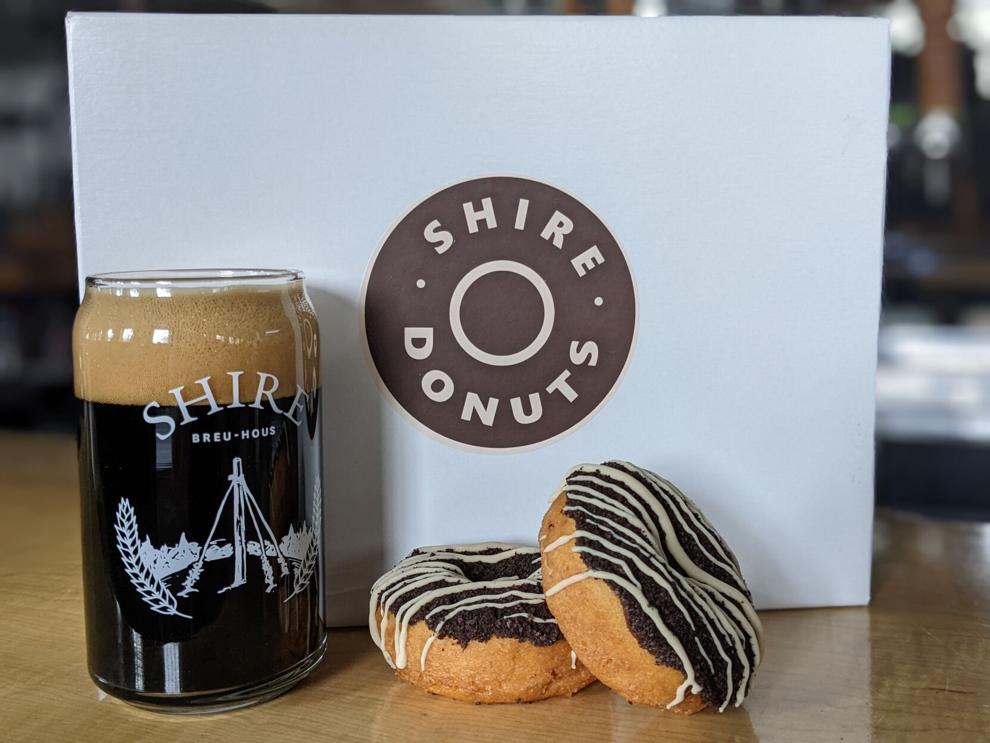 The doughnut recipe was created by Shire Donuts owners Jeff and Heather King's daughter, Chloe, when their shop opened in Adams in 2020. "We asked each one of our daughters if they wanted to create a doughnut for the menu," Heather King said. "Chloe was the only one to do it."
"We got a bunch of doughnuts [from Shire Donuts] to taste test," Lazzari said. "Stout is sweet, it has notes of chocolate and coffee, and sometimes toffee and caramel. Chloe's doughnuts had the flavors — a spice doughnut, finished with a chocolate icing and crushed Oreos, and peanut butter or caramel." Lazzari said the brewers did a pilot batch of 15 gallons to see how the flavor of the doughnut would come through.
"It was good," he said. "While it was brewing, you could smell the cake doughnut, but it fell off as it fermented, so we made adjustments, including a grain adjustment to accentuate the sweetness of the doughnut. We also wanted to accent the beer to get the flavors of the doughnut and after fermentation, we added Madagascar vanilla, cacao nibs and Oreos."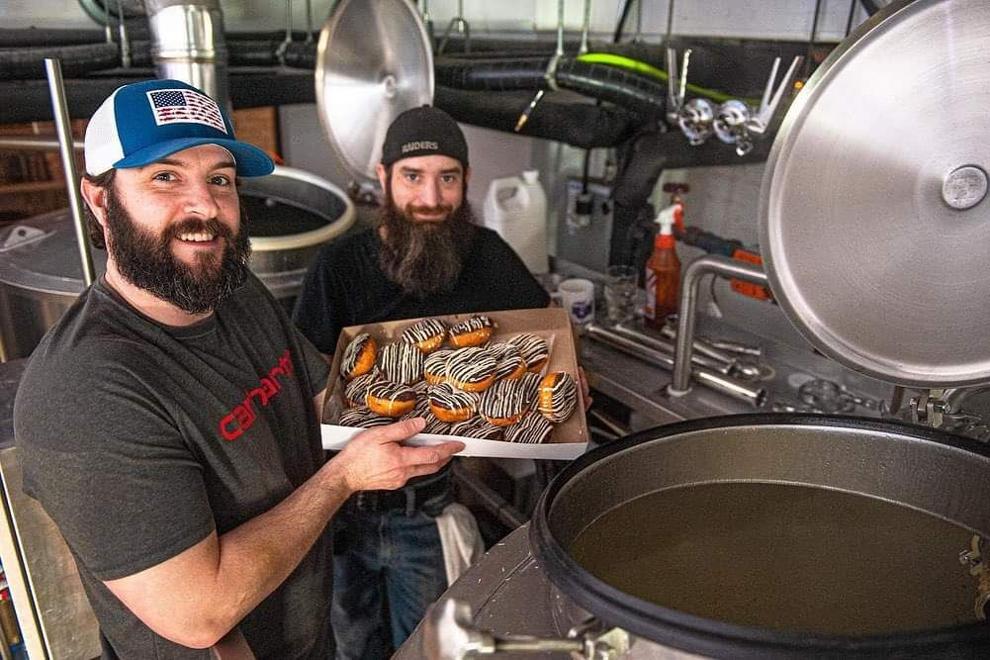 When asked how many doughnuts were used in the making of a batch of beer, Whalen smiled and said it was "a trade secret."
The businesses' collaboration makes sense, he added, due to the shared "Shire" in the two names. "It's two local businesses working together. There's nothing better than doughnuts and doughnut beer. People should come and support both businesses. Line up and get their doughnuts, and then line up and get our beer. Shopping and eating locally is an important thing."
A special launch event and/or release events are being planned at both venues. Dates and times will be announced soon.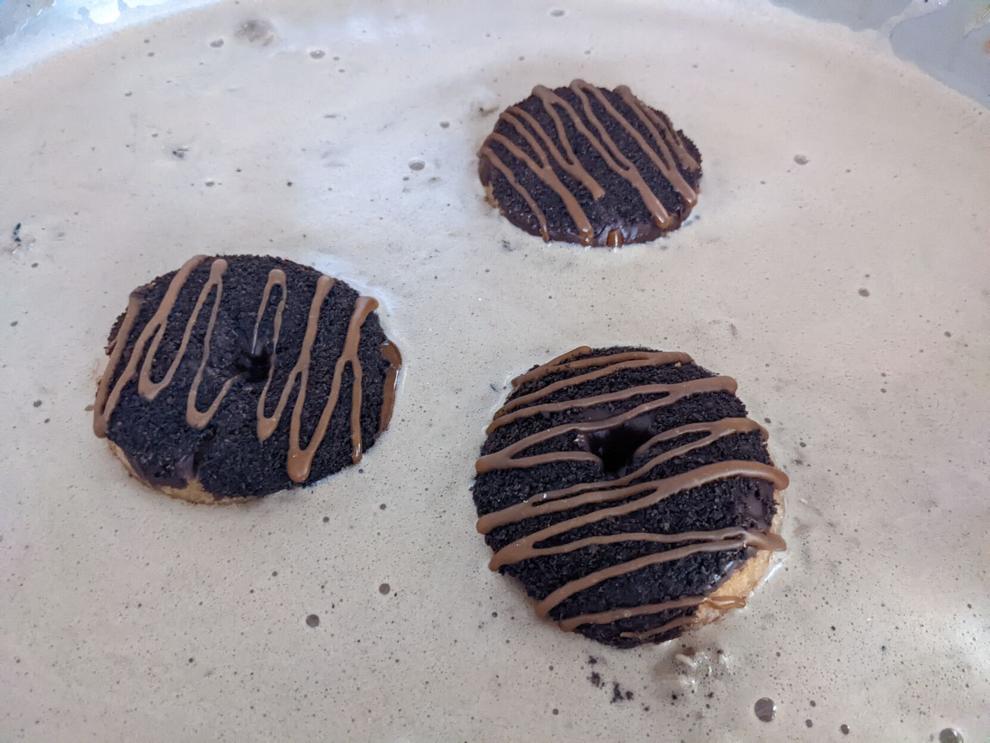 Whalen said it took him and co-owner Andrew Crane "years to get the brew pub to the place where it could open. We built out the space [in the basement of The Stationery Factory on Flansburg Avenue], and the brew pub opened in July 2017. Once we had the idea, we never stopped working on it." Both were then in their mid-20s. Whalen added Crane had the location in mind and they had worked on beers for years. "We got together in New York City, where we were visiting friends. We drank a lot of beer and formed a plan."
Heather and Jeff King opened Shire Donuts on Summer Street in Adams in the fall of 2020, during the COVID-19 pandemic. The shop features plain doughnuts that customers can customize to their taste, choosing from the many icings and toppings available. The couple plan to open a second shop next month at 813 Dalton Division Road.
"Through our online pre-ordering we were able to track where our customers were coming from — and a lot of them were coming from central Berkshire County," Jeff King said. "We had been looking for a space for a couple of months. I lived on Elm Street as a kid and I've driven past the place thousands of times." He added they were drawn by the location, once the site of Stacie's Corner Cafe, and the fact it had been a cafe and there would be no change of use issues, letting them concentrate on building out, and adding their own touch and branding.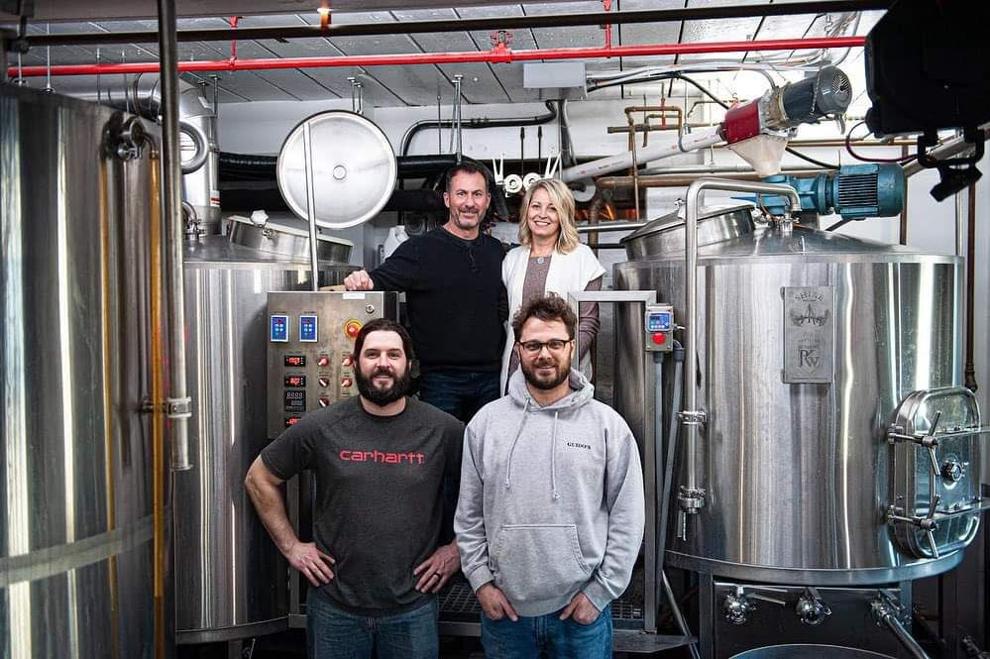 In addition to a strong customer base in central Berkshire County, Heather King said the new shop will allow the couple to offer a bigger selection of yeast doughnuts. "The Adams shop is so small, it limits our capacity to do more yeast doughnuts," she said, adding the Adams shop offers primarily a cake doughnut.
The couple also look to expand the coffee line offered at the shop, working with George Shoemaker of Currency Coffee, including cold-brew coffee and down the road, espresso. "We're taking small steps with the coffee," Jeff King said. In addition, the doughnut shop's website will be revised to make online ordering even easier.