LENOX — Legendary Led Zeppelin lead singer Robert Plant will make his Tanglewood debut as he joins bluegrass-country singer and violinist Alison Krauss under the Koussevitzky Music Shed on July 2 as part of the 2023 Tanglewood Summer Season.
Tanglewood's 10-week season, which kicks off June 22, continues the Boston Symphony Orchestra's push for more diverse programming and repertory with a more inclusive lineup of artists and musicians, including international performers.
Celebrating its 85th season at Tanglewood, the BSO's eight-week schedule includes music by 28 living composers and 48 musicians and artists making their debuts either with the orchestra or for the first time at its summer home in Lenox.
The summer schedule also includes multiple appearances by celebrities John Williams, Yo-Yo Ma and James Taylor. Orchestra performances include familiar staples of the standard repertory performed by famed soloists and conductors as well as newcomers and rising stars. The season also will see Anna Rakitina lead her final concert as BSO assistant conductor.
In addition to world premieres and five new works commissioned by the BSO, opera, dance, jazz and drama also are represented in the Koussevitzky Music Shed, ensembles, Ozawa Hall, and the Tanglewood Learning Center's Linde Center performance spaces.
The advanced young musicians of the Tanglewood Music Center's summer academy will perform in the Shed and Ozawa Hall. The music center's orchestra, conducted by Susanna Mälkki, will be on stage for the traditional season-ending concert featuring Beethoven's Ninth Symphony. The Finnish conductor is considered at the top of her field as several major U.S. orchestras search for their next music directors.
Boston Symphony Music Director Andris Nelsons will conduct at 11 performances by the orchestra and the Tanglewood Music Center players, including Tanglewood on Parade. His typically robust schedule will be split between early-to mid-July and August dates.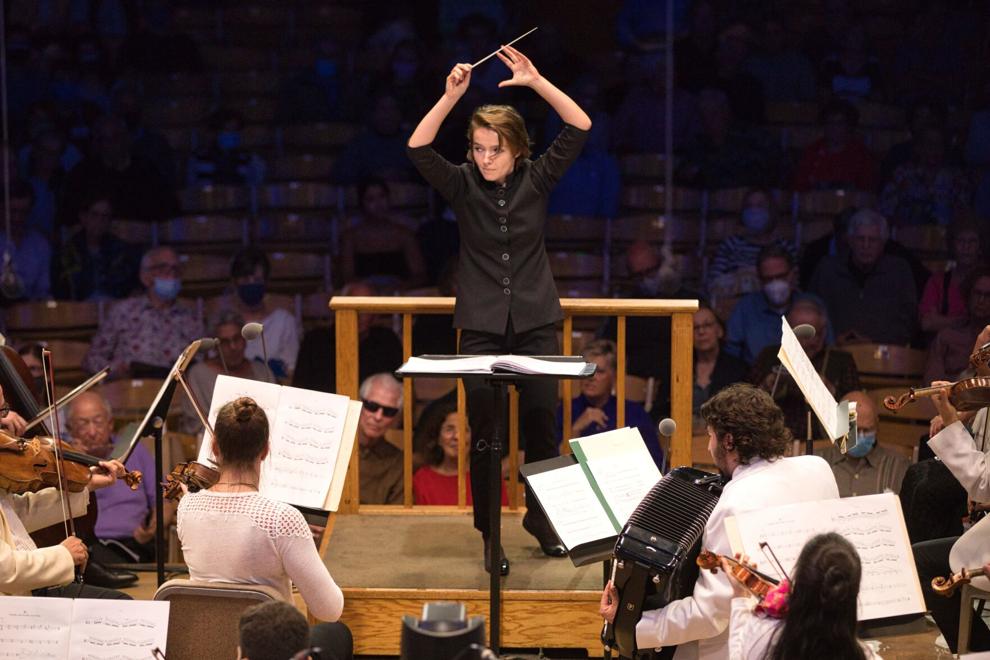 "This year's programs both inspire a sense of discovery and celebrate returning guest artists whose appearances move us so deeply year after year," said Nelsons in a news release.
The Boston Pops will perform a record six dates, including part of Tanglewood on Parade; Film Night conducted by Williams and Hollywood composer and conductor David Newman, and four concerts led by Keith Lockhart — a live music screening of "Harry Potter and the Sorcerer's Stone," "Star Wars: The Story in Music," a concert version of the Broadway classic "Ragtime," and an all-Gershwin program.
Plant and Krauss, who are touring the U.S. in support of their album, "Raising The Roof," join the previously announced James Taylor as part of Tanglewood's Popular Artist Series. Other performances in the series include NPR's popular quiz show, "Wait, Wait ... Don't Tell Me," The Steve Miller Band with Bruce Hornsby & The Noisemakers, and Train.
The perennial favorite, Tanglewood on Parade, complete with the "1812 Overture" and fireworks over Stockbridge Bowl, is set for Tuesday, Aug. 8, with the evening's gala concert spotlighting the Boston Symphony, Tanglewood Music Center Orchestra and musicians of the Boston University Tanglewood Institute, all led by Nelsons, Lockhart and Williams.
TICKETS ON SALE MARCH 9
Tickets for the general public go on sale at 10 a.m. March 9 at tanglewood.org or 888-266-1200. Tanglewood Box Office at 297 West Street (Route 183) will be open 10 a.m. to 3 p.m. March 9 — 11 for Berkshire residents who want to purchase tickets in person. Tickets for Taylor's shows ($32 to $150) already are on sale.
Free lawn tickets are available for those under 18 for BSO, Pops, and Tanglewood Music Center performances, at the box office, on the day of the performance. College and graduate students are eligible for discounted lawn tickets for BSO Friday-night concerts, available day of, with student ID. Lawn Pass Books, Season Lawn Passes and Berkshire Passes also are available.
CLASSICAL HIGHLIGHTS
• Nelsons will lead the Boston Symphony and Tanglewood Music Center orchestras, with performances including Mozart's opera "Così fan tutte," Orff's choral favorite Carmina burana," Mahler's Symphony No. 4, Prokofiev's Symphony No. 5 and works by Iman Habibi, Wynton Marsalis, Jessie Montgomery, Carlos Simon, and Williams. Among his guest soloists are cellist Ma, violinists Hilary Hahn, Leonidas Kavakos and Anne-Sophie Mutter, lyric soprano Nicole Cabell, mezzo-soprano Kate Lindsey as well as pianists Jean-Yves Thibaudet and Daniil Trifonov. Soloists at other Boston Symphony Orchestra concerts include violinist Joshua Bell and pianist Emanuel Ax.
• On the podium, Rakitina leads her final concert as BSO assistant conductor; Youth and Family Concerts Conductor Thomas Wilkins helms a symphony orchestra concert and the annual family program; Xian Zhang and Kazuki Yamada make their conducting debuts, and guest conductors include Giancarlo Guerrero and Dima Slobodeniouk.
• Billed as a special Shed event on Aug. 25, Ax, Kavakos and Ma perform an all-Beethoven program in the Shed, featuring the "Archduke" Trio and a transcription of the Fourth Symphony.
• Ozawa Hall bookings include the Emerson String Quartet with Ax, a stop on the famed quartet's farewell tour; vocalist Kelli O'Hara in Broadway favorites; The Knights with Chris Thile, the mandolinist, singer, songwriter, composer and radio personality; the Philharmonia Baroque in Handel's stage work "Acis and Galatea." Among other appearances: Renowned cellist Alisa Weilerstein, in Fragments 2, an immersive, multi-sensory audience experience combining music by contemporary composers with unaccompanied Bach, the Danish String Quartet, soprano Julia Bullock, fast-rising Canadian pianist Bruce Liu and the jazz-oriented Aaron Diehl Trio.
BOSTON POPS HIGHLIGHTS
• "Ragtime: The Symphonic Concert" (July 8) led by Lockhart with a cast of Broadway singers and a chorus, was prepared for the Pops by the show's original creators Terrence McNally (playwright), Lynn Ahrens (lyrics), and Stephen Flaherty (composer). The show, originally starring Brian Stokes Mitchell and Audra McDonald, ran for 834 performances on Broadway from early 1998 until early 2000.
• An all-Gershwin concert conducted by Lockhart (July 14) features pianist Jean-Yves Thibaudet and pianist-vocalist Michael Feinstein in "Two Pianos: Who Could Ask for Anything More?" described as an innovative program celebrating the music of George Gershwin and his world.
• Film Night, the mix of classic film clips and film score themes created by John Williams in 1997, returns (Aug. 5) with Williams, the Pops Laureate Conductor and Artist-in-Residence at Tanglewood, and film composer-conductor David Newman sharing the program. Williams turns 91 on Feb. 8.
• Performed live in concert by the Boston Pops Esplanade Orchestra and Lockhart as the film is screened in high definition, "Harry Potter and the Sorcerer's Stone" is this summer's attraction (Aug. 26).
• "Star Wars: The Story in Music" (Aug. 27) includes the best-known tracks from all nine "Star Wars" movies.
POPULAR ARTISTS SERIES
• NPR's "Wait Wait…Don't Tell Me!" in its 25th season returns to Tanglewood (June 22) with its rapid-fire, satirical take on the news, with host Peter Sagal and official judge and scorekeeper Bill Kurtis.
• The Steve Miller Band (June 23), formed in 1966 in San Francisco, is joined by Bruce Hornsby and the Noisemakers in their Tanglewood debut.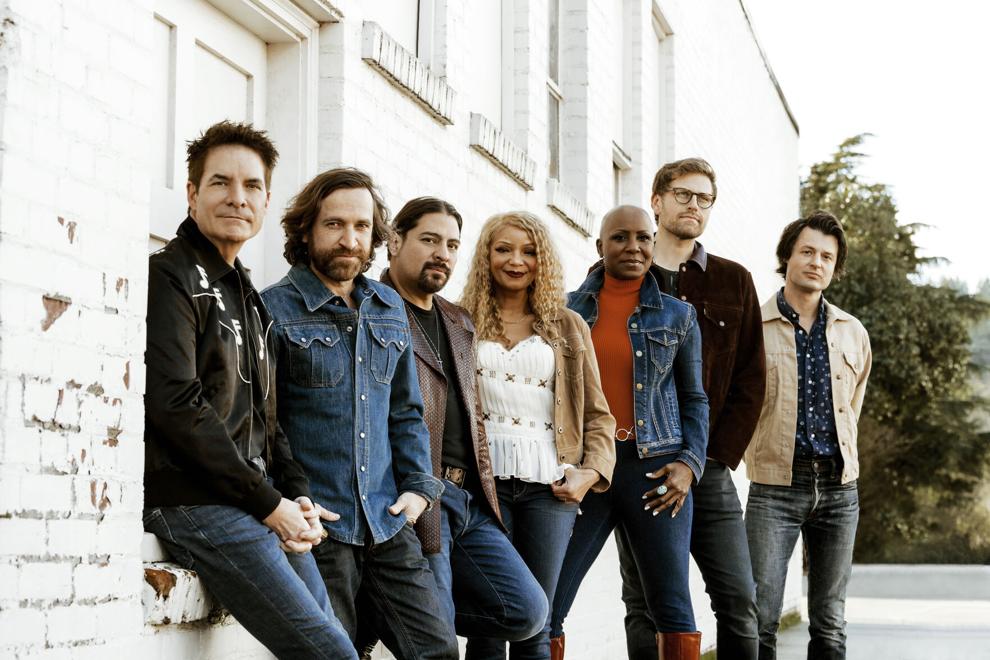 • Robert Plant & Alison Krauss (July 2) reunited last year for their first international tour in more than a decade in support of their album, "Raise The Roof." Plant, the lead singer and lyricist of the English rock band Led Zeppelin makes his Tanglewood debut. Bluegrass country singer and violinist Krauss last appeared at Tanglewood in 2018. Singer-songwriter and guitarist JD McPherson (first time at Tanglewood) opens.
• James Taylor and his All-Star Band (July 3 and 4), back on home turf with proceeds from the July 4 show to be donated to Tanglewood.
• Train, the rock group formed 30 years ago in San Francisco, returns Aug. 24 with guest Parmalee, a country music band (Tanglewood debut).
OTHER HIGHLIGHTS
• The Tanglewood Festival Chorus conducted by James Burton is featured in the concert performance of Mozart's opera Così fan tutte (July 15), Orff's Carmina burana (July 16), and Beethoven's Ninth (Aug. 20). The chorus's annual a capella concert is at Ozawa Hall (Aug. 18).
• The annual Festival of Contemporary Music is curated this summer by composers Reena Esmail, Gabriela Lena Frank, Michael Gandolfi, Tebogo Monnakgotla, and Anna Thorvaldsdottir.
• The Tanglewood Music Center Orchestra, led by Nelsons and Conducting Fellows of the summer academy, performs in the Shed twice (July 10 and 17).
• The Tanglewood Learning Institute at the Linde Center includes performances by the Pacifica Quartet and soprano Karen Slack (July 2), composer/performer and media artist Pamela Z (July 9); Indian classical vocalist Saili Oak (July 29); cellist Astrid Schween and pianist Shai Wosner (Aug. 5); the jazz ensemble the Gerald Clayton Trio (Aug. 20), and the two-person play "American Moor" by Keith Hamilton Cobb (Aug. 26 and Aug. 27).
Speakers at the Linde Center include Isabel Wilkerson, author of "Caste: The Origins of Our Discontents," (July 22) and scholar Saidiya Hartman, author of "Scenes of Subjection" (Aug. 5) focusing on racial justice and equality in collaboration with Berkshire County's BRIDGE. The institute also offers lectures and performances to augment and enhance selected Tanglewood programs; open workshops with Tanglewood Music Center fellows, led by Nelsons (Aug. 9) and Ma (Aug. 10), among others; and informal discussions with conductors, composer soloists and vocalists throughout the summer.
Complete season details and schedules are online at tanglewood.org.