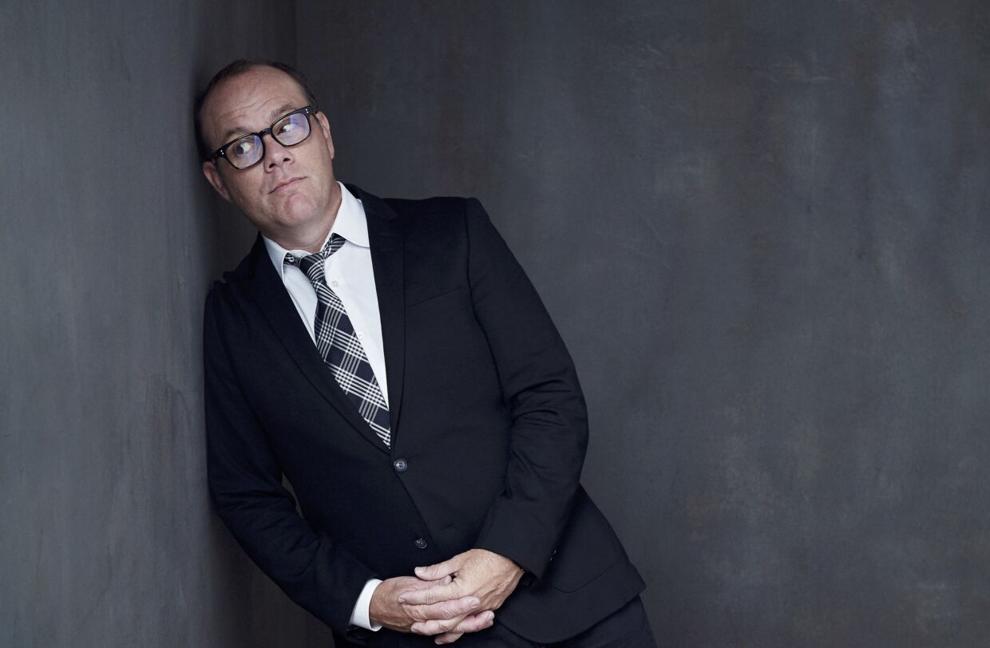 GREAT BARRINGTON — Tom Papa is everywhere.
The veteran comedian's 20-year career spans film, television, radio, social media and his first love, performing onstage live. He is best known to the world for his comedy specials "Freaked Out" (2013), and "Human Mule" (2016).
He's also written two books, the latest being "You're Doing Great."
"Right now, I think I'm doing great. I'm getting better with age," said the 53-year-old husband and father of two teenage daughters. "My writing is getting better and the better writer I am, the better comedian I am. I'm already working on my third book."
Papa brings his "Family Reunion Tour" to the Mahaiwe Performing Arts Center, 8 p.m., Friday, March 11.
Despite his busy schedule, Papa always finds time to do stand-up, what he calls his escape from all his other projects and professional endeavors.
"Stand-up is the purest form of being funny I can find. I have amazing energy on stage with the audience," he said in a recent phone interview from Fargo, N.D., during his stop on his "Family Reunion" tour.
Papa has performed in the Berkshires once before as a stand-up and head writer for "A Prairie Home Companion" when it made a stop — just before the pandemic — at Tanglewood.
"My comedy is observational. I keep my act universal. I look through the eyes of the family I grew up with and the family I have now," he said. "I have two daughters, 16 and 19, and they think I'm funny, but they think they are a bigger deal than I am. At home I'm the opening act."
PAPA'S BEGINNINGS
Born Nov. 10, 1968, Papa grew up in the Passaic, N.J., area and attended Rider College.
It was as a middle schooler Papa looked to comedy legends for inspiration.
"I was in seventh grade when my friends and I were listening to Steve Martin and George Carlin and I realized I could make a living being funny," he said.
Papa began his career in New York City, in 1993, playing open mics and hosting at the Stand Up NY comedy club. He toured as the opening act for Jerry Seinfeld.
In 2005, he released his debut comedy album "Calm, Cool, & Collected." His successful one-man show "Only Human" opened at the Montreal Just for Laughs Comedy Festival.
Papa appeared multiple times on "The Tonight Show with Jay Leno," "Late Show with David Letterman," and "The Joe Rogan Experience."
His catchphrase? "Have you ever ...? I have!"
WEEKLY RADIO STAR
In addition to one-time appearances in film and television, Papa hosts a weekly one-hour scripted podcast and Sirius XM Show, "Come to Papa" where he explores the funnier side of life, according to his website.
"[Come to Papa] is almost like a workshop with me coming up with sketches and it helps my stand-up and it feeds the other things I do," he said.
With homes in Los Angeles and New York City, Papa writes the copy and casts some of the big names in film, television and comedy. Matt Damon, Sarah Silverman, Joel McHale, Jim Gaffigan, Kevin Nealon and Kevin Pollack are among the headliners who have starred on his show. The top actors and comedians play roles or perform stand-up, all backed by a live band.
Papa shows no signs of slowing down and hasn't thought about pulling back from some of his activities.
"Once in a while I wonder what it would be like to put all my energy into one thing, but that wouldn't be me," he said. "When you step back, when you see you love what you're doing, you feel lucky, you feel great."