GREAT BARRINGTON — Stand out on the sidewalk at 1073 Main St., in the village of Housatonic, and you'd never know that inside those walls, the legendary drummer Steve Jordan — lately of The Rolling Stones — may be bashing on his signature hi-hats the size of trash can lids.
Or that the great jazz innovator Ahmad Jamal may be settling in with another elegant, enigmatic piano arrangement. Or that the grand master himself, Yo-Yo Ma, may be drawing a bow across his cello strings to create music that tells the world, "All is complicated, but we still have beauty."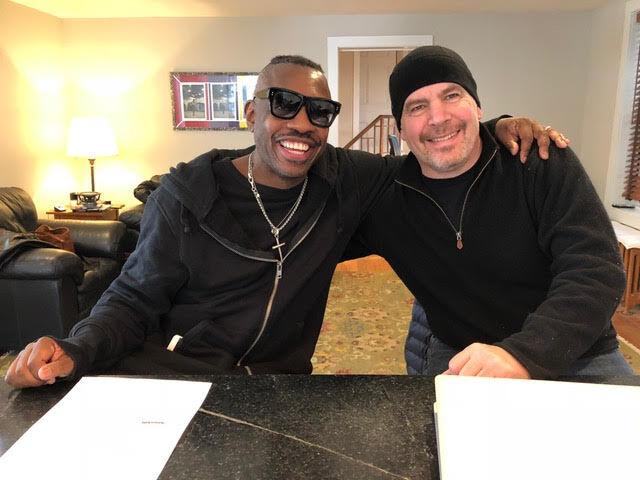 You wouldn't know it, first of all, because the place — this former Methodist church, turned multimillion-dollar recording facility — is sheathed in soundproofing. (Good thing, since inside, those speaker volumes can go from zero to deafening.)
And, secondly, the man who runs the joint, Will Schillinger, can get tight-lipped regarding his own standing in the world of audio production, engineering and studio design. He's revered. But he'd rather record a horn than blow his own.
Either way, when a guy like Jordan, who keeps a drum kit here, treats this sacred musical sanctuary as a second home, people take notice. After all, since the 1970s, Jordan has been a steady and inimitable rhythmist behind the likes of Chuck Berry, Eric Clapton, Aretha Franklin, the John Mayer Trio, the Blues Brothers, Stevie Wonder, Sonny Rollins, Bob Dylan, Neil Young, and many others.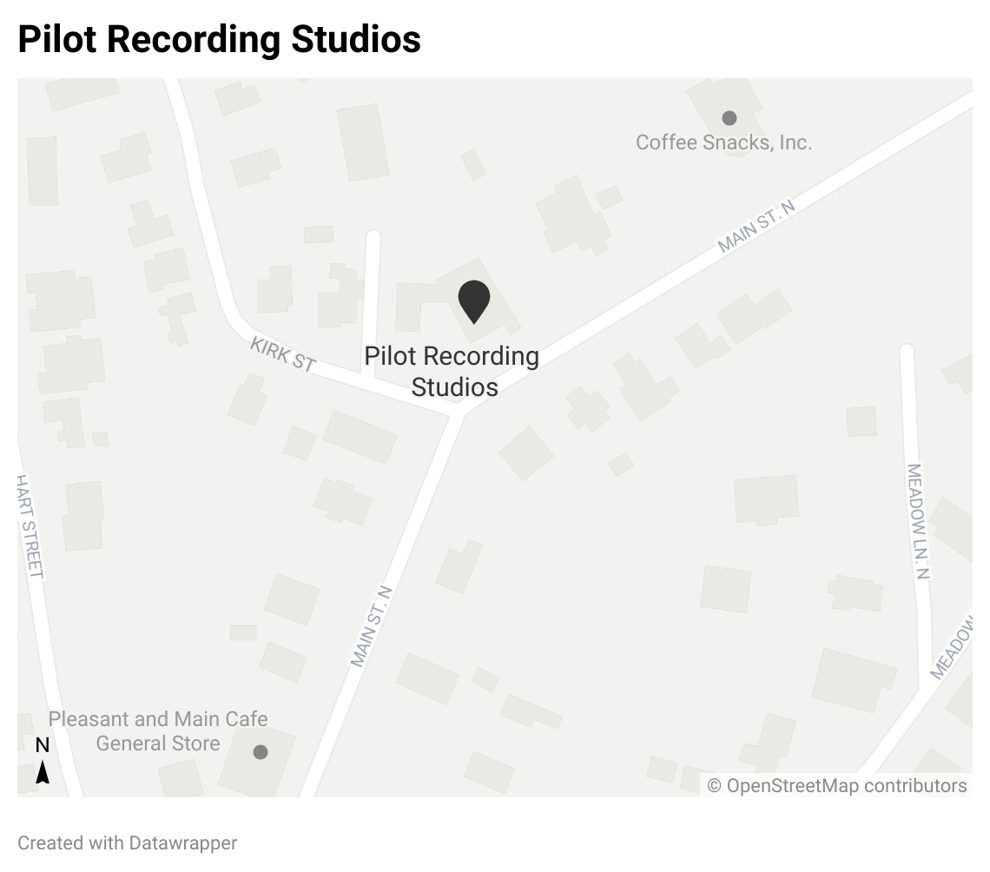 And Jordan also stands among popular music's most sought-after producers. He recently produced records here for Sheryl Crow and Josh Groban. He, along with Rob Mathes, Larry Campbell, Zev Katz and Alex Venguer, recently recorded music at this very address for a Sting and Elvis Costello project associated with the David Lynch Foundation.
This is all happening in tiny Housatonic, a pamphlet-sized village of Great Barrington, located 140 miles north of the case bound music mecca known as New York City.
But here, 12 years ago, Schillinger first stepped into the decommissioned chapel, marveled at its acoustics, placed his hands upon its E. & G.G. Hook & Hastings church organ that dates back to the 1860s, and he knew he had found a new home. The acoustics and lay-out — a manageable, rectangular configuration — reminded him of the famous Abbey Road Studios, in London, where he has engineered dozens of recording sessions.
The old church, with an attached parsonage, was for sale. Schillinger closed on it in 2011 and got to work creating a destination studio named after the very one he owned and operated in New York City from 1993 to 2007, Pilot Recording Studios (Schillinger is a pilot). In the form of Schillinger's mint-condition vintage amps, instruments and microphones and the state-of-the-art control room he built, musicians — and Hollywood — soon came calling.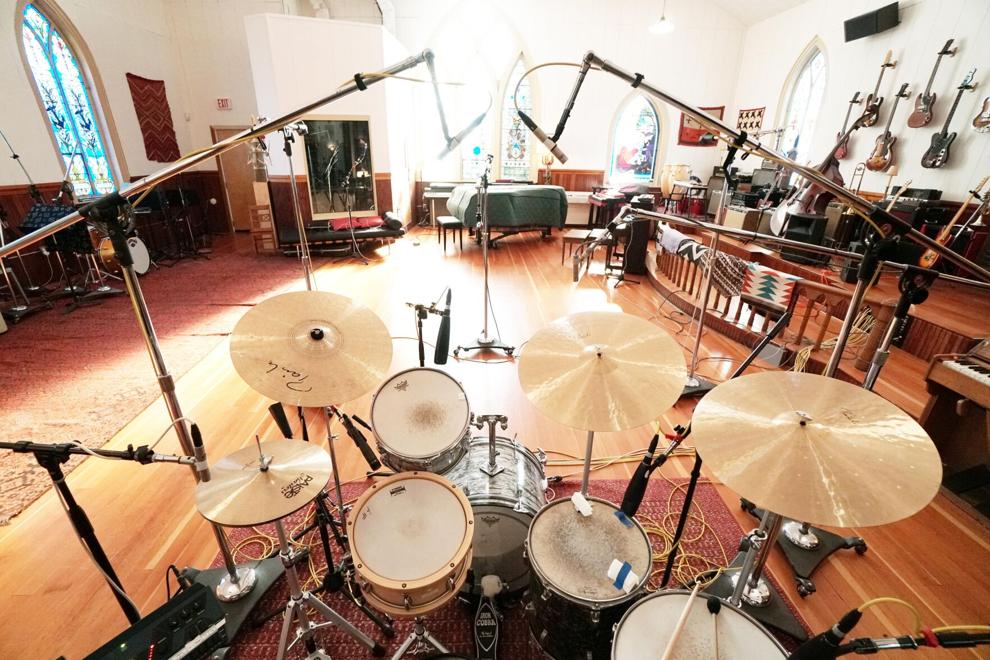 In Jordan's case, he had bought a home nearby.
"We are incredibly fortunate to have Will in striking distance," Jordan recently told The Eagle. "So, you know, it's pretty crazy. You can have your cake and eat it, too. I can go to Guido's and pop over to Will's. I can go to the Berkshire Food Co-op and pop over to Will's. This is fantastic."
Musical cohorts since the early 1990s, Schillinger and Jordan share many musical tastes. First and foremost?
"Our love for The Beatles," says Jordan.
A FAB FORETASTE
Indeed, Schillinger was 5 years old, a child of New York City, when he witnessed The Beatles' American premiere on The Ed Sullivan Show in 1964. The performance — and the band's innovative studio recordings that followed — would serve as bespangled fix points by which he would eventually chart a meaningful life and successful career.
His parents encouraged him all along the way. His mother, Barbara, was a big Sarah Vaughan and Ella Fitzgerald fan. Before becoming a successful New York City psychologist, his father, Mort, had been a writer for DownBeat magazine. (One of his claims to fame was having written the first published article on Dizzy Gillespie.)
Spending his adolescence across the Hudson River in Englewood, N.J., Will would play trumpet and flute. But mostly, he attentively listened as the great rock pioneers of the 1960s issued masterpiece after masterpiece. He transformed his bedroom into a rock and roll shrine — speaker wires everywhere and walls adorned with photos cleaved from the fledgling music magazines Creem and Rolling Stone.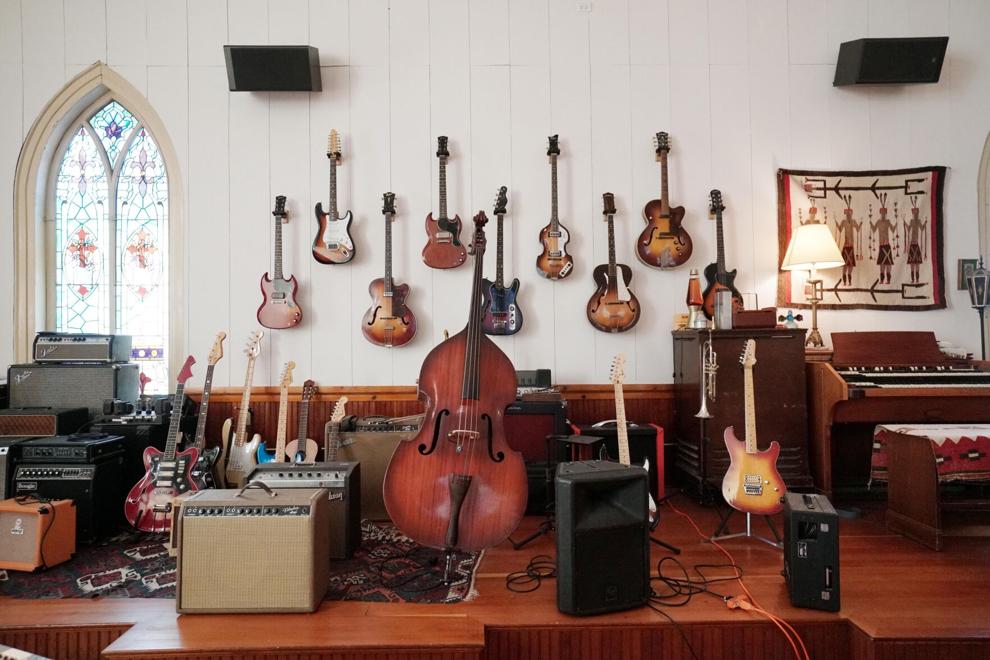 In the meantime, he had an early inclination to dismantle things — stereos, speakers, tape recorders, anything — not because he expected to find tiny guitar players inside or miniature orchestras. Rather, he wished merely to inspect and to understand the mysterious mechanics and electronics within.
All this sound: How does it happen? He delved in and would eventually climb out the other end, into the recording studio where it all was made.
Following a stint at Bard College at Simon's Rock, Schillinger would earn a degree in music production in the late 1970s from New York University's Institute of Audio Research in Greenwich Village.
Beginning in the late 1970s and through the 1980s, Schillinger would perfect his production and engineering chops — including the fine art of recording, editing and mixing — as he worked at many of the city's most prominent recording studios, such as RPM, Record Plant, Atlantic, Right Track, Penny Lane, Marathon and Electric Lady.
All the while, he'd also take gigs where he could find them. He would mix the so-called "front of house" audio (the sound the audience hears) for major Broadway shows. He'd run the mixing board for concerts throughout New York City, including at CBGB, when the famed village music venue served as a hothouse for perfectly peeved, rabid rock.
When he finally opened the first iteration of Pilot, in Manhattan, in 1993, a veritable conga line of impressive acts soon came through his doors, including Warren Zevon, Rosanne Cash, Carole King, Joey Ramone, Junior Brown, Patti Scialfa, Shawn Colvin and Ian Hunter.
Pilot, on W. 19th Street, (New York, N.Y.,) happened to be right around the corner from Jordan's apartment. It wouldn't take long for Jordan to find his way into the studio. His earliest sessions at Pilot were with guitar legend Cornell Dupree and bass guitar legend Chuck Rainey.
"The funny thing is," Jordan said, "Will had Pilot right around the block. And then we move up here, and he has a studio right around the block, you know? So yeah, it's pretty wild. We're blessed."
Indeed, Schillinger would close his New York City operations in 2007, opting for the Berkshires. First, for a short while, he set up his studio in the basement of a house he owned in Monterey. Then, he saw this former church for sale.
A CHURCH TRANSFORMS
For a tinkerer like Schillinger, the old church, dating back to the 1920s, didn't need a whole lot of tinkering. At some point in the 1950s, the Methodists installed white peg-board-style paneling known as Celotex to the chapel's interior. The Beatles' record producer George Martin would have approved.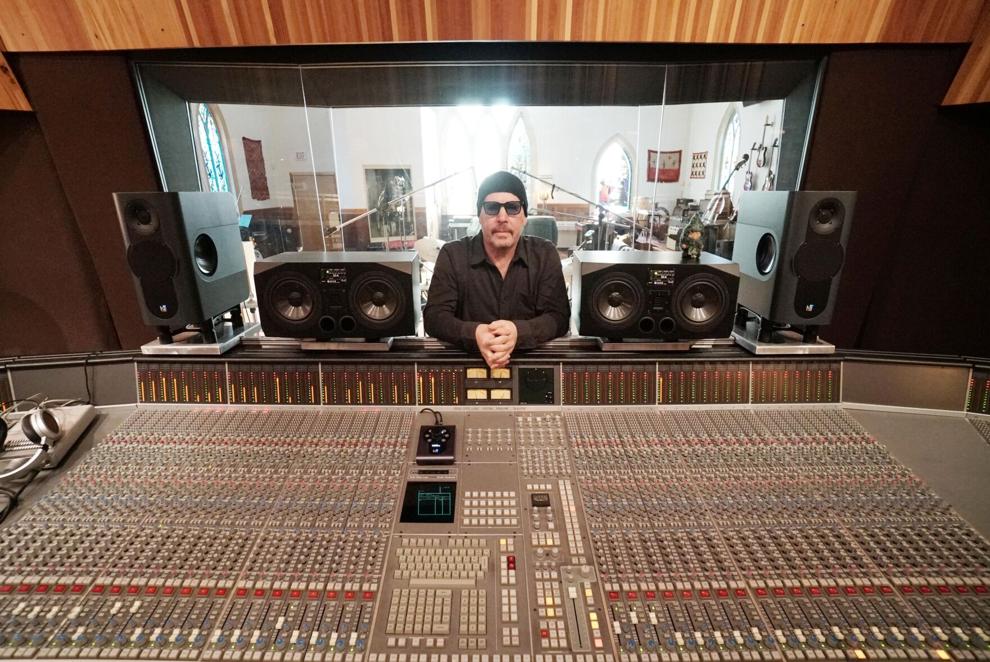 "This room is virtually unchanged from when we moved in," Schillinger said, during a recent visit.
He painted the walls and added a few minor acoustical treatments, but that was about it. The bulk of the work consisted of a whole lot of wiring, building a control room and insulating and soundproofing the building from the outside.
Schillinger has been designing and building control rooms for decades. He had a great time building this one here. The speaker soffits, for instance, are fashioned using the church's old pews. The insulating and soundproofing work consisted of adding furring strips and two inches of foam board to the exterior stucco walls and then sheathing it all in new siding.
In addition, using thick, see-through Lexan acoustic isolation windows, he covered the old stain-glass windows, some of them Tiffany. The treatment still allows natural light to enter through the stained glass and clad itself in colors of biblical imagery as it rummages around the room.
If angels came in the form of musical instruments, the place has a celestial choir. Up front and center, where the pulpit used to be, is an upright bass from the 1800s that belonged to Schillinger's late father.
A collection of rare and vintage guitars includes a Hofner bass believed to have been played by The Beatles' original bassist, Stuart Sutcliffe. Schillinger procured the instrument while doing recording work at Abbey Road Studios for The Cavern Club.
The bodhran drum belongs to Steve Holley, a drummer for Paul McCartney's Wings and a longtime friend of Schillinger's. The Fender Rhodes electric piano and the Solid State Logic 4000K G+ input mixing console came from Tony Bennett's studio in Englewood, N.J. Schillinger has a photo of Bennett signing the console. The Bennetts are family friends.
Schillinger employs instruments and equipment like a painter employs paint colors. You want a hint of Booker T. and the MGs? Use the Hammond B3 organ. A little "Louie Louie"? Use the Farfisa organ. A little "Strawberry Fields Forever"? Use the Mellotron. A little Herbie Hancock, circa 1973? Use the Clavinet E7. You need some volcanic guitar amplification in line with Jimi Hendrix or Jimmy Page? Use the Marshall plexi.
And as for that old E. & G.G. Hook & Hastings church organ that came with the place?
"You can hear that in a lot of the recordings that have been produced here," Schillinger said.
He has a collection of microphones that he calls his "401K." It's large, impressive, mysterious and expensive.
He hopes to someday turn the former bell tower into a reverb chamber, similar to those used at Abbey Road and other iconic studios.
IN DEMAND
Since Pilot opened in 2012, the village of Housatonic has turned from an anonymous black dot on the map to a bold red star. At least in the world of audio recording.
Pilot has become a go-to studio for major film and television productions, including those in need what's called audio dialogue replacement, the post-production process of re-recording an actor's dialogue in a controlled environment.
Netflix, HBO, Apple and The History Channel are clients. The actor Campbell Scott recently was in town to re-record dialogue for an upcoming feature.
But going back to Schillinger's inner Beatle, the space provides a perfect setting for his favorite projects, which consist of "capturing the live performance of a band in a room."
In addition to Jamal and Ma producing music here, the band Passion Pit spent a couple months recording an album here. The up-and-coming singer Nikita Lev has recorded here as well, as has the rapper Watsky.
Local musicians who have happily made use of the space include Beth Rose (with whom Schillinger has had a long-term relationship); her daughter, the singer Mae Rose Whaley; the hip hop artist Jackson Whalan; the indie singer-songwriter-producer Emma (Emma McTeigue); and singer-songwriter Matt Cimini.
And, of course, there's that fellow, the man who just ended a United States tour playing drums with a rock and roll outfit known as The Rolling Stones.
"It was pretty fantastic, an exhilarating experience," said Jordan. "And even though I've known all of them for decades and decades, to play with them as a unit — a full unit as opposed to just a couple different kind of lineups — to play with the whole group was pretty exciting."
He's back home now, his drum kit awaiting him at Pilot Recording Studios, in the former church that he says provides a "sacred sound."