PHOTOS: Take a tour of Winterlights at Naumkeag
Winterlights, now in its fourth year at Naumkeag, runs 4:30 to 8:30 p.m., Wednesdays through Sundays, through Jan. 9, 2022.
To purchase photos from this collection, visit our gallery on SmugMug.
STOCKBRIDGE — If you weren't able to visit one of USA Today's 10 Best Public Holiday Lights Displays of 2020, you still have time to get tickets to see Winterlights at Naumkeag. But you'll have to hurry, tickets are almost sold out.
The Gilded Age house, estate and gardens at 5 Prospect Hill Road finished sixth on the list last year with sister property, the Eleanor Cabot Bradley Estate in Canton. Both properties are hosting Winterlights again this year, along with the Stevens-Coolidge House and Gardens in North Andover. All three properties are owned by The Trustees of Reservations, which cares for 123 sites across the state.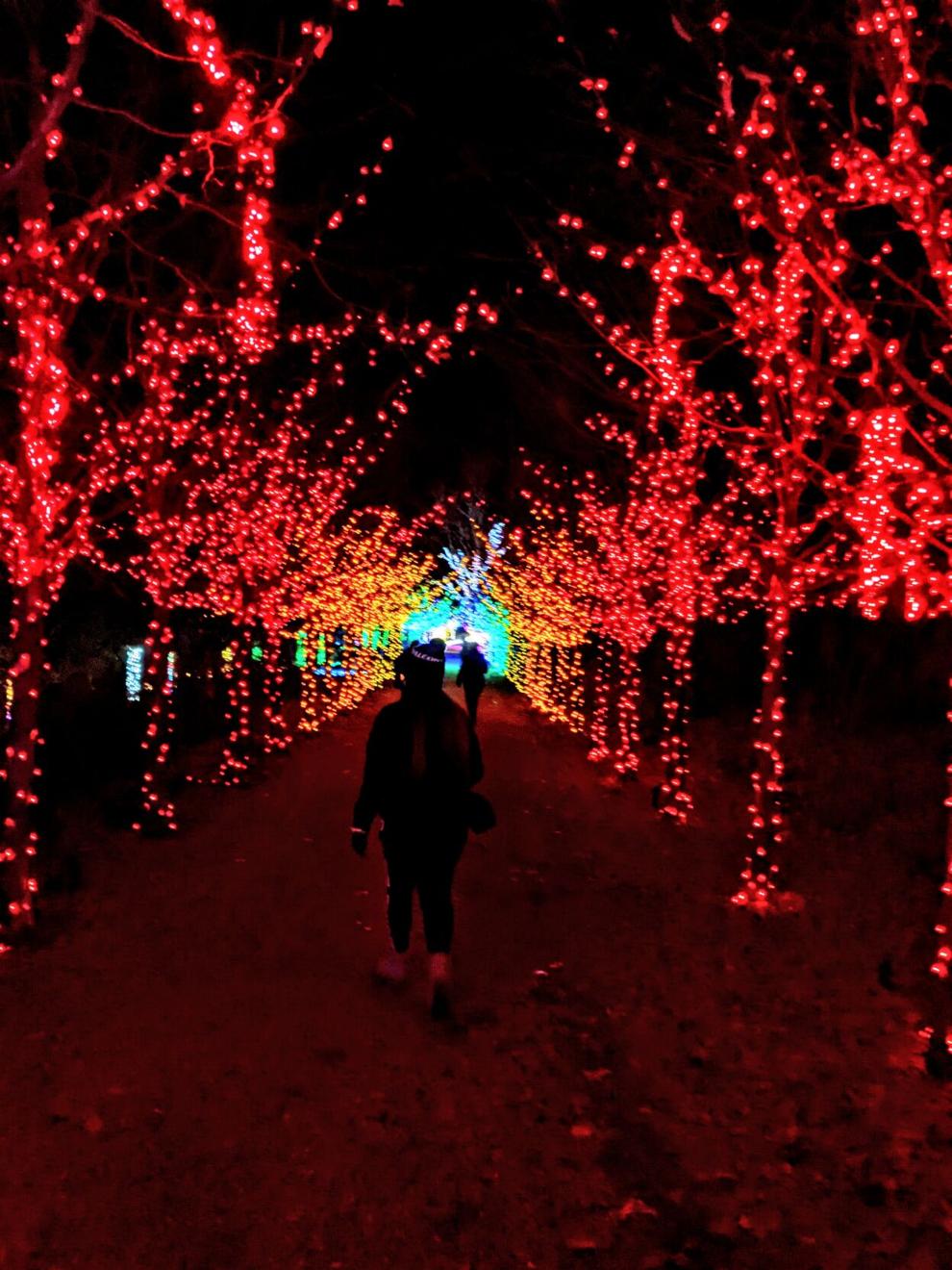 Naumkeag and Bradley estate are in the running again for USA Today's Best Public Holiday Lights of 2021, said Brian Cruey, director of Southern Berkshire properties for The Trustees.
"Please vote for us again," Cruey said during a recent press preview.
Visitors to the light show this year will notice a few new displays, he said, including "Candy Cane Lane," which takes guests through the estate's apple orchard into the main portion of the property, where the show gets underway.
"The oak tree is new this year, we've never done that before," Cruey said, referring to the iconic oak tree in the middle of property's gardens, where prominent attorney Joseph Choate and his family hosted garden parties. "We had John Field Tree Service come out and do that for us. That's a big new feature that I'm in love with."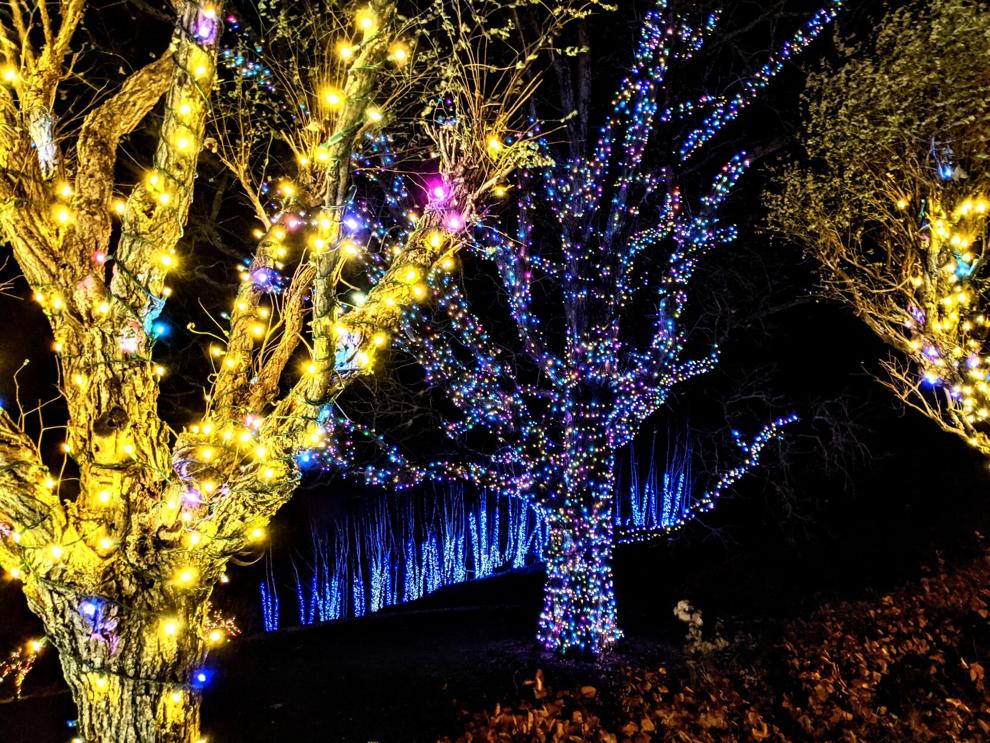 He said that several parts of the estate that were closed in 2020, due to the pandemic, are back open, including the first floor of the main house.
"We have a piano player and our gift shop in there. The house is decorated pretty nicely on the first floor," he said.
And, for those who have been to the light show before, Cruey insists it's worth seeing again.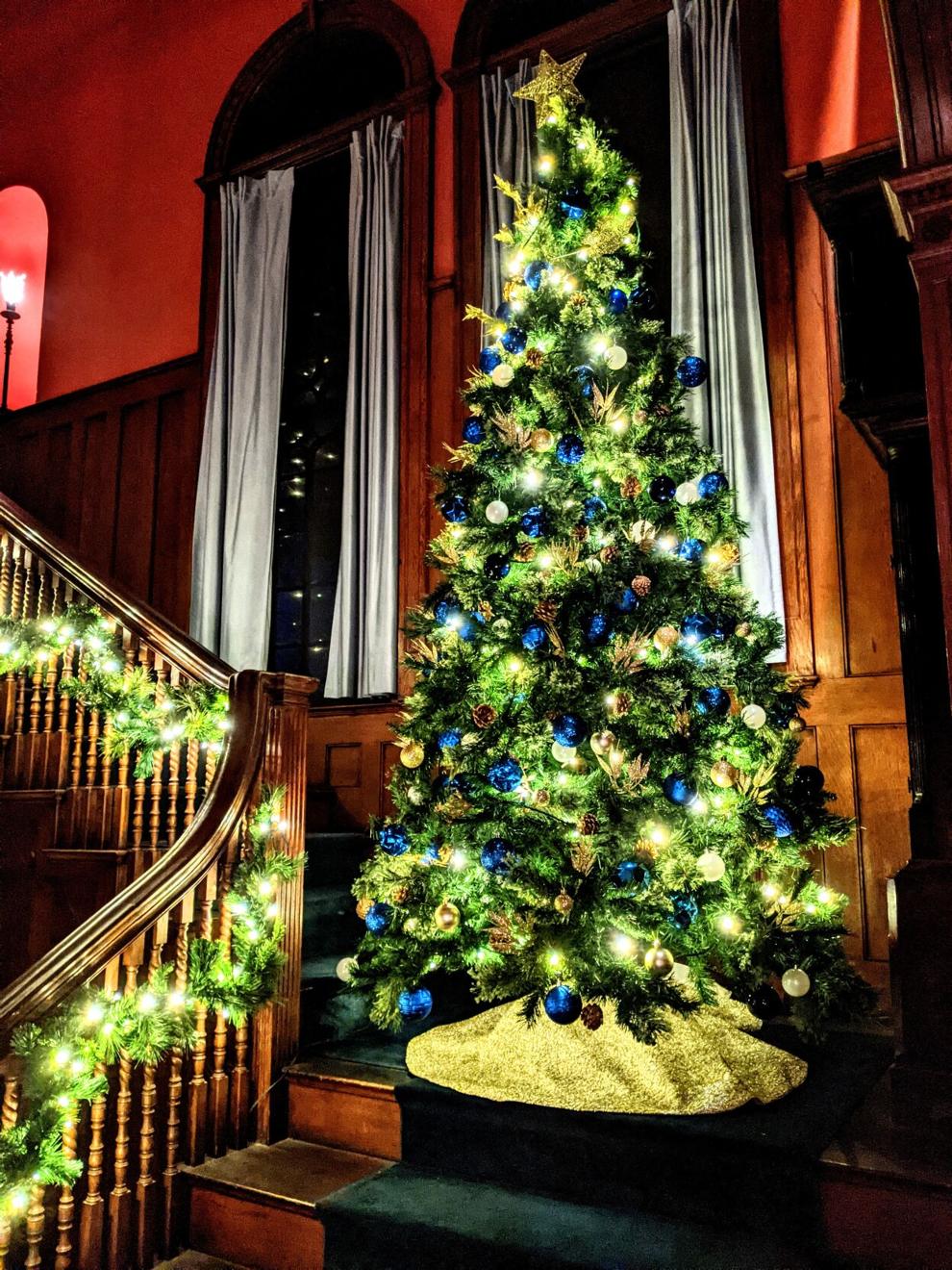 "What I love about Winterlights is that you see so much of it from different angles as you walk through the show. Just take a minute, look around you, you can capture things you already looked at from a different angle," he said. "You can get a new perspective of each element and that's one of the real beauties of Naumkeag. There's these little garden rooms that have an individual feel to them and you're always led to a different area, a different viewscape and I think this really captures that."
Winterlights runs 4:30 p.m. to 8:30 p.m., Wednesdays through Sundays, Nov. 26 through Jan. 9, 2022.
Before you head out to see the twinkling lights, here are a few things to know about the show before you go:
A limited number of tickets are available.
Tickets are 90 percent sold out. The remaining tickets are for dates in January.
Tickets for adults are $25 for non-members; $20 for members on Fridays and Saturdays; $20, non-members and $15 for members on Wednesdays, Thursdays and Sundays. Children's tickets are $10 for non-members, $5 for members, everyday. Children 2 and under are free, no tickets required.
Tickets are not sold on site. They can be purchased at thetrustees.org/winterlights
Parking has been relocated to downtown Stockbridge.
"We're really excited as we're having everyone park in [downtown] Stockbridge this year. That's a change for us because we usually have everyone [park] at the Marian Fathers [of the Immaculate Conception]," Cruey said. "We're doing a test run to see how it goes, so we can hopefully get some of the local businesses to stay open next year and make it more of a Stockbridge evening and drive traffic to downtown. Hopefully some of the economic impact can literally go downhill."
Designated parking spots are at the Stockbridge Town Hall, with any overflow parking on the north side of Main Street. Shuttle buses will pick up guest at the Information Booth on Main Street, near The Lost Lamb. Masks are required when riding the shuttle buses.
"It's also an effort to separate our vehicular and pedestrian traffic, so they don't ever intersect," he said.
The Chinese and Evergreen gardens are lit up again.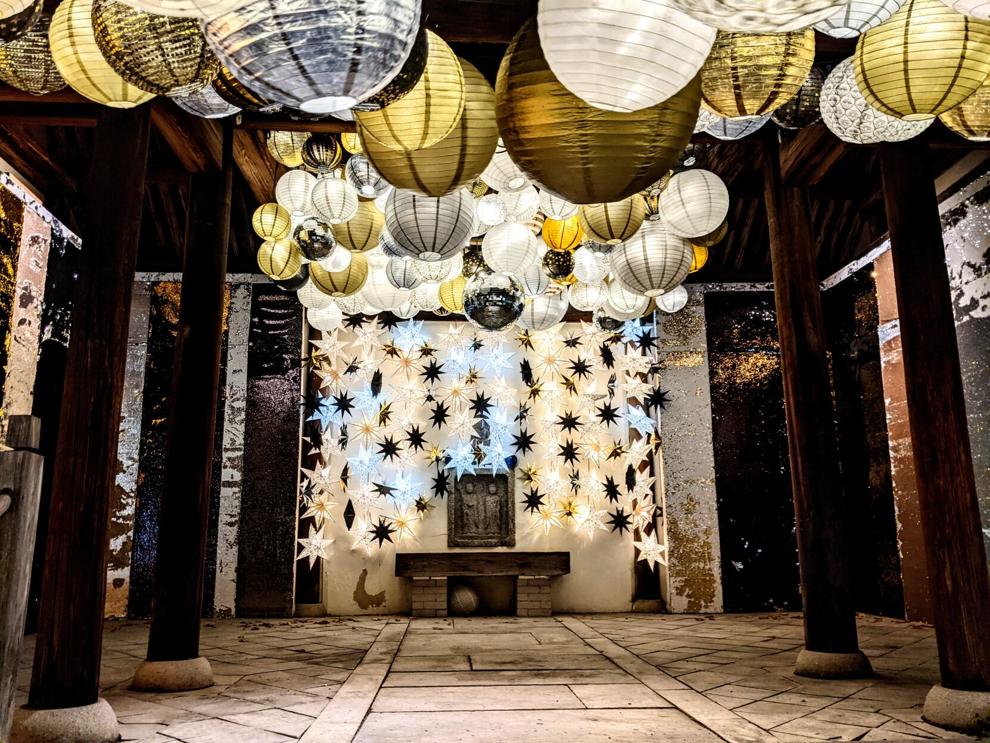 Last year, The Trustees kept all of the lit gardens on one side of the estate, eliminating the Chinese and Evergreen gardens from the show.
"The Chinese Garden and the Evergreen Garden are back and they are both bigger and better than they have ever been before," Cruey said. "When you exit the house, you'll head to 'Club 22,' which is what we are calling the Chinese Garden. It's New Year's there, every night. Then you'll head out to the Evergreen Garden and end at the greenhouse."
It takes over two weeks to put up all the lights.
"We closed the Pumpkin Show on Oct. 31. We spent two or three days getting that all out. It's been 16 days that we really got most of it done. It's been nights, weekends, everyday, kinda 12 hours days getting it up and ready. Some of it we were able to do in the background while the Pumpkin Show was up and running. [Rainbow Road] is something we always try to work on, as that's a big task. But, it's really just been an all-hands-on-deck three weeks," Cruey said, noting about 10 people, both full-time and seasonal staff members, work on putting the show together.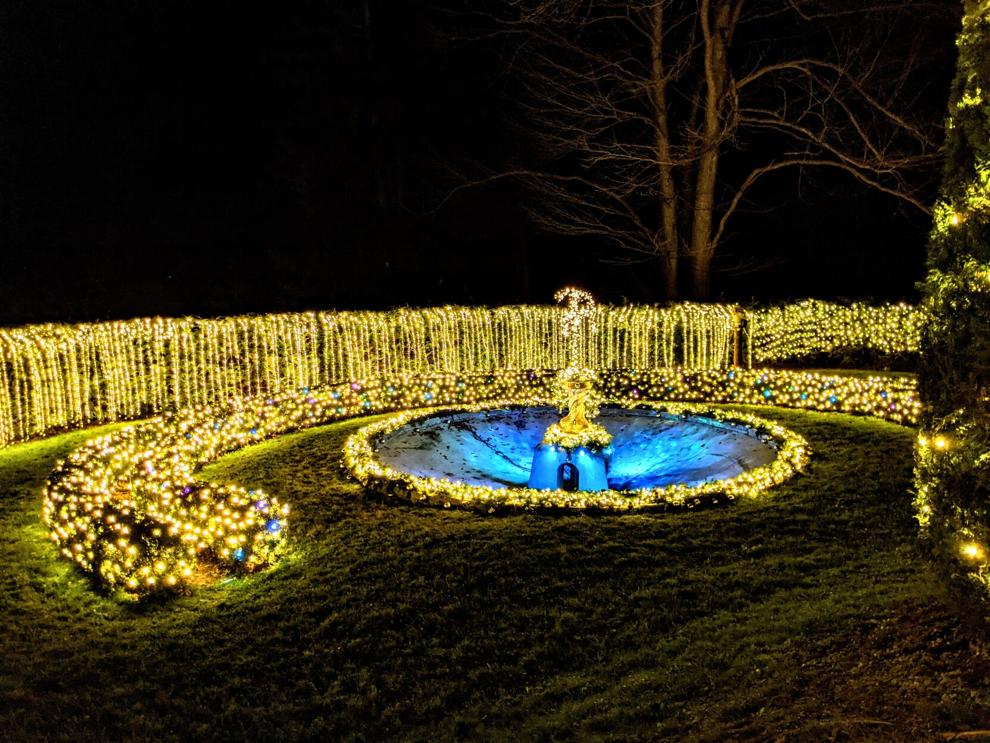 There are over 150,000 energy efficient LED lights used across the 48-acre property.
Is the exact amount known? Is Cruey still counting?
"Absolutely not," he said, with a laugh.