GREAT BARRINGTON — That's Floyd Cramer on piano, The Jordanaires singing backup, Elvis Presley on lead vocals and Roselle Kline Chartock at her dining room table nearly weeping.
What's Chartock's favorite Elvis song? Maybe this one playing now, an old hymn, "How Great Thou Art," in which the King of Rock 'n' Roll anticipates bowing in humble adoration before Jesus Christ, the Lord. Yep, he can sing about Christ and still make a tough, bright Jewish gal weep.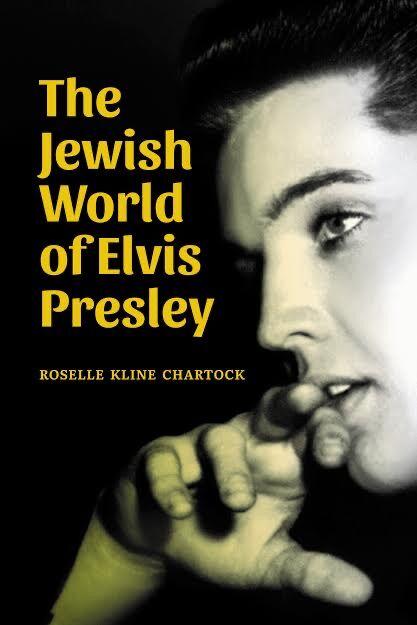 Elvis is that good.
Let's light a candle. Let's strive to do good deeds. Saturday, Jan. 8, would have been the 87th birthday of that poor, beautiful boy from Tupelo, Miss.
Considering everything (like, seriously, everything, including all the looming signs that point to an unravelling of our republic as we've known it), as we undergo a new, tension-filled year, it can be helpful checking in with Chartock, a revered educator, author and recently re-committed Elvis fan.
Nearly 45 years after his death (at the age of 42), somehow, in a roundabout way, Elvis, a wounded soul, leads us to our own deep wounds, then tends to them with the salve of song. And because he's that good, it can almost seem like that's good enough.
Case in point, Chartock herself. Let's begin with her confession. She fully admits her guilt in doing the very thing she had spent a career as an educator imploring her students not to do. She stereotyped a person. In her case, Elvis. She had profoundly misjudged him, quietly assuming that (1) he had been a dimwit and that (2) as a product of a rigid, fundamentalist Christian family in the Deep South, he likely was anti-Semitic.
She admits she was profoundly wrong about him. She's remorseful. She's humbled. And she wrote a book.
In "The Jewish World of Elvis Presley," Chartock waves a tattered flag of discovered truth as she pays homage to a rousing, cooperative, precious form of only-in-America weirdness.
Though it may not intend to serve as an indictment against our present age, her book cannot be read without thinking of our nation today as it overdoses on rageful disinformation, a nation that can't snap its fingers in unison anymore to a backbeat we invented.
Let's be clear about one thing. Until 2015, Chartock had not done a whole lot of thinking about Elvis, not since a teen-crush moment back in 1950s when she was 12 or 13 years old, heard his sweet voice and saw his pelvic gyrations on television. She bought the single "Heartbreak Hotel," brought it home, played it on her record player and felt a tingle down to her marrow that wouldn't be polite to discuss any further.
She has one more early memory. Her family, a Jewish family living in Hudson, N.Y., also loved listening to Elvis sing his Christmas songs. But beyond that, the years passed, and then Bob Dylan came along and spoke to her soul, which, like most souls, needed a good talking to. Dylan, along with Joan Baez and The Beatles (and not Elvis) all helped propel Chartock toward a meaningful future in a screwy world.
Sure, Chartock, like most sentient beings of her time, would sadly note along the way that Elvis had grown overweight and drug addled. And she, too, would pause and mourn, as most did, when they heard the news that Elvis had died on Aug. 16, 1977, in Memphis, Tenn.
But, really, the next time she would give much thought to Elvis would not be until 2015. A Holocaust scholar and retired professor of education at the Massachusetts College of Liberal Arts, Chartok had recently completed a book on the history of Lenox's Windsor Mountain School, and she was itching for a topic for a next writing project.
She was in bed. It was late. As idle minds tend to do, hers went on an illogical walkabout. Specifically, she wondered who Elvis used as a tailor. As a collector of 1940s dresses, she needed to know. She promptly grabbed her smartphone, typed in her query and discovered the Lansky Brothers, on Beale Street in Memphis.
That his tailors were Jewish was no shocker. But Elvis and the Lanskys remained lifelong friends. That was a shocker and that led to other shockers. Many Jewish merchants of Elvis' Memphis had deep and abiding relationships with Elvis. As did the rabbi who lived upstairs from the Presleys when they moved from Tupelo to the poor section of Memphis early in Elvis' youth.
"Being Jewish myself," writes Chartock, "I was excited about looking into other connections Elvis might have had to Jews in Memphis and elsewhere."
Through five years of research, she found them. Indeed, Chartock discovered evidence his maternal great, great grandmother was Jewish.
"There were some people, who, like his manager Colonel Tom Parker, preferred that Elvis keep that point a secret," Chartock writes, "because, as his mother Gladys allegedly told him, 'Some people don't like the Jews.'"
Turns out, Elvis would not keep that point a secret. He wore a pendent and a watch, both of which included a cross and a Star of David. Following his mother's death in 1958, at the age of 46 (an event from which he never recovered), Elvis included both a cross and a Star of David on her gravestone.
A lifelong spiritual guide of his was Jewish. Members of his entourage, known as "The Memphis Mafia," too, were Jewish. Many friends in Hollywood were. And eight of his top 10 songwriters were Jews, including the late Aaron Schroeder, of Great Barrington ("Stuck on You," "Good Luck Charm," "A Big Hunk o' Love," "I Got Stung," "It's Now or Never," and many others).
Why is this connection important? Well, first, it's important to Chartock.
"It has a lot to do with my being a Jew who is very cognizant of anti-Semitism," Chartock said.
But secondly, it's important to our nation.
It was only 81 years ago that the Holocaust began. It was less than five years ago that a Unite the Right rally in Charlottesville, Va., drew groups with Nazi and neo-Nazi symbols who chanted racist and anti-Semitic slogans.
During a chat at her home in Great Barrington this past week, Chartock notes the Anti-Defamation League's report of a near-historic rise in anti-Semitism in the United States in recent years.
"It's the same old crappy story," she said.
Referring to the Holocaust, she would often ask her students, "Could it happen here?" Her own answer to that question? "There's no question it can happen here," she said.
Did she write her latest book with an overarching intention to heal prejudice through Elvis, an American icon, cherished across the nation's vast geographical, social and political spectrum?
"I'm not going to lie and say, 'No, that had nothing to do with it,'" Chartock said. "Maybe I was thinking this will make anti-Semites open their eyes to the fact that their beloved Elvis was not only friendly with Jews, but had Jewish blood himself. They're going to have to rethink their prejudices now. Maybe that was part of it."
But, really, here at the bitter beginning of 2022, she's simply delighted — and chastened — by her discoveries.
Elvis was a spiritual and philosophical "seeker," said Chartock. It's all in the book. Deeply generous, he continually shared his wealth, specifically to benefit the poor, including Blacks and Jews, and to aid in the medical expenses of sick children.
"Let's talk about Elvis, yes," said Chartock, at her dining room table. "I love the guy now. I really can't believe it, but I do. I mean, I look at his face now and I have emotions. The emotions are tremendous empathy and respect for his humanity, and his generosity, and the pain he went through. The pain was always there."
Chartock won't suggest that the perilous trajectory of a nation could be righted by a careful consideration of Elvis — of our Elvis — his virtues or his voice.
Elvis is good. But is he that good?
He himself declared that Fats Domino was the "real king" of rock 'n' roll.
On his birthday, we can join with Chartock and weep complicated tears as Elvis abdicates his throne yet again, this time to his heavenly king.
"How great thou art," he's singing, "how great thou art."
Chartock's eyes are closed, her palms out in praise.
"Unreal," she whispers. "Just beautiful."