The Year of the Horse, if you follow the Lunar Zodiac, won't arrive until 2026. But, 2023, despite being the Year of the Rabbit, seems to be all about horses.
Or at least, it's all about women/young girls and their relationships with these noble creatures. For instance, Stella McCartney's 2023 fall fashion collection, "Horse Power," debuted at Paris Fashion Week in March with models sharing a runway with seven horses. The line's neutral palette, save for a splash of bright orange, featured thigh-high riding boots, pony and horse graphics and preppy polo looks.
And there are plenty of newly released books featuring the bond between women and horses, as well. Berkshires-based author Courtney Maum's memoir, released in paperback earlier this year (literally named "The Year of the Horses"), chronicles her renewed relationship with horses and how it helped bring about changes in herself.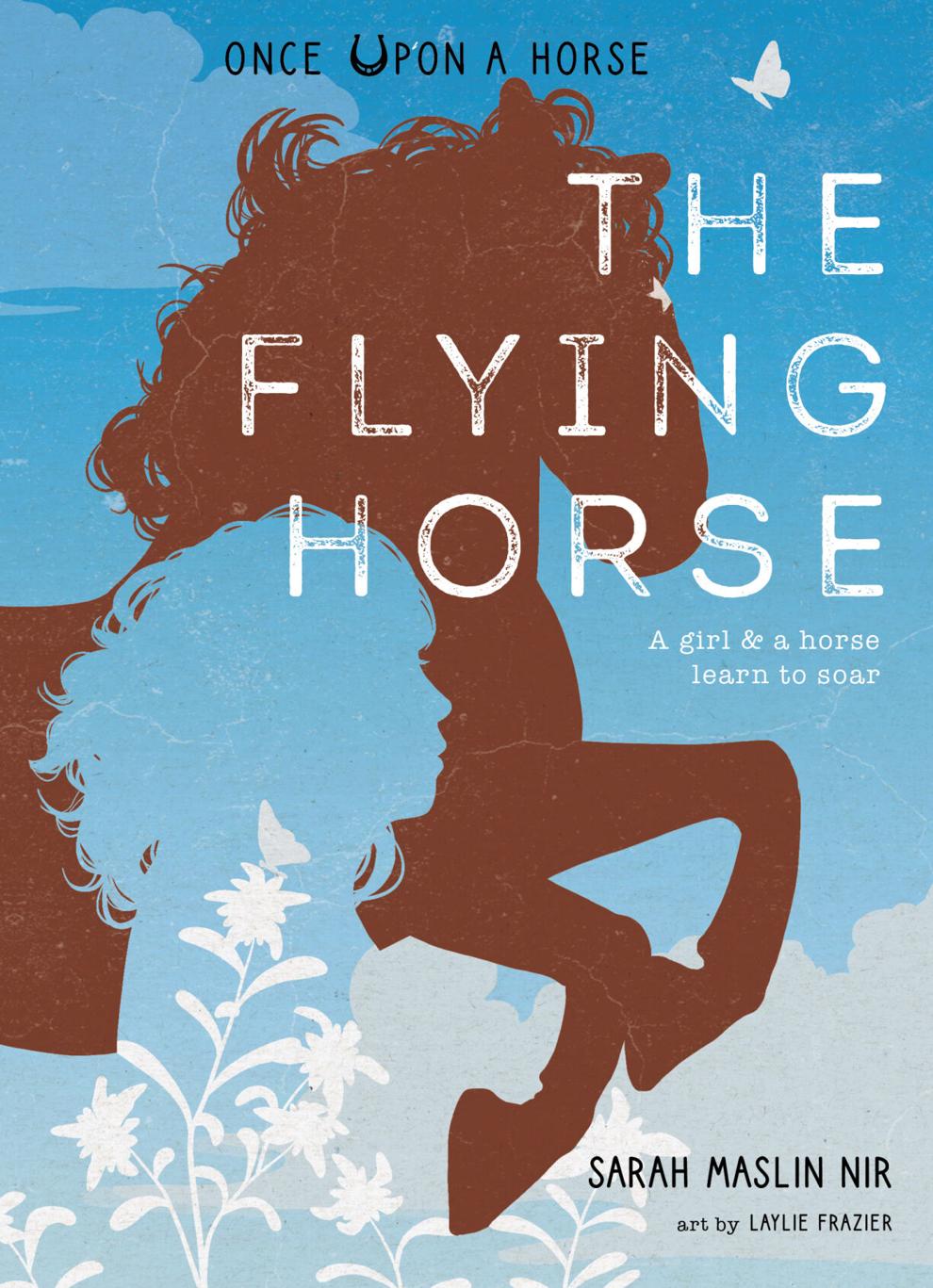 Another Berkshires-based author, Donaldson Brown, begins her novel, "Because I Loved You," with a young girl racing off on the back of her beloved steed in an effort to keep the horse that her mother has sold.
The bond between women/young girls and horses (with a real horse or an imaginary one) is nothing new, especially in literature.
Growing up, girls have plenty of literary offerings to choose from. For me, one of my earliest books about horses was "Black Beauty." (I soon moved on to unicorns, devouring "The Last Unicorn" and the series "The Secret of the Unicorn Queen.") I also had a love for "My Little Ponies" and hosted many fancy tea parties with my favorite sherbet-colored pals. My daughter would fall in love with horses via "The Saddle Club," which was both a book series and a television show.
What's so special about horses? For many, the special love young girls/women develop for horses and the ensuing bonds (whether real or imaginary) have come to symbolize empowerment, loyalty and unbreakable bonds of friendship.
New York Times reporter and author, Sarah Maslin Nir, a 2016 Pulitzer Prize finalist in journalism, first wrote about this special bond in her memoir, "Horse Crazy: The Story of a Woman and a World in Love with an Animal." Her exploration of the subject led to "Once Upon A Horse," a fictional middle-grade book series based on real-life equestrians.
The first book of the series, "The Flying Horse," released in March, is the story of Trendsetter, a Dutch warmblood, whose story runs parallel to that of Sarah, a seventh-grader in New York City who has a passion for horses and dreams of becoming a writer but is struggling in school because of a secret — when she tries to read or write, the letters all jumble together.
As the headstrong and stubborn Sarah hides her dyslexia, the equally headstrong and stubborn Trendsetter falls short of expectations when it comes to a final test that should set him up as a champion breeder. Instead, this high-flying horse will travel to Austria to train with the famous flying Lippizzaners, before arriving in America where a freak injury will dash any Olympic dreams but ultimately connects him with a young equestrian.
Nir's personal struggles in school and her own horse, Trendsetter, serve as the real-life inspiration for the story, which is full of messages about believing in oneself and never letting others set limitations for you.
This refreshing tale focuses on life lessons, such as celebrating personal triumphs, asking for help and the importance of recovering from setbacks while also offering a character, who while horse obsessed, is not the typical literary/television trope of the "horse girl," a freckle-faced tween with braces whose entire personality is based around horses.
A second book in the series, "The Jockey and Her Horse," co-written with Raymond White, based on Cheryl White, the first Black woman to become a jockey, will be released this fall.
---
READ IT
"The Flying Horse" by Sarah Maslin Nir
Published by: Cameron Kids
Recommended for readers 8 to 12 years
192 pages
$16.99
AUTHOR EVENT
What: Horses, writing and journalism – Authors Sarah Maslin Nir and Courtney Maum in conversation with Jim Brooke
When: 4 p.m., April 30
Where: Stockbridge Library, 46 Main St., Stockbridge
More information: 413-298-5501, stockbridgelibrary.org