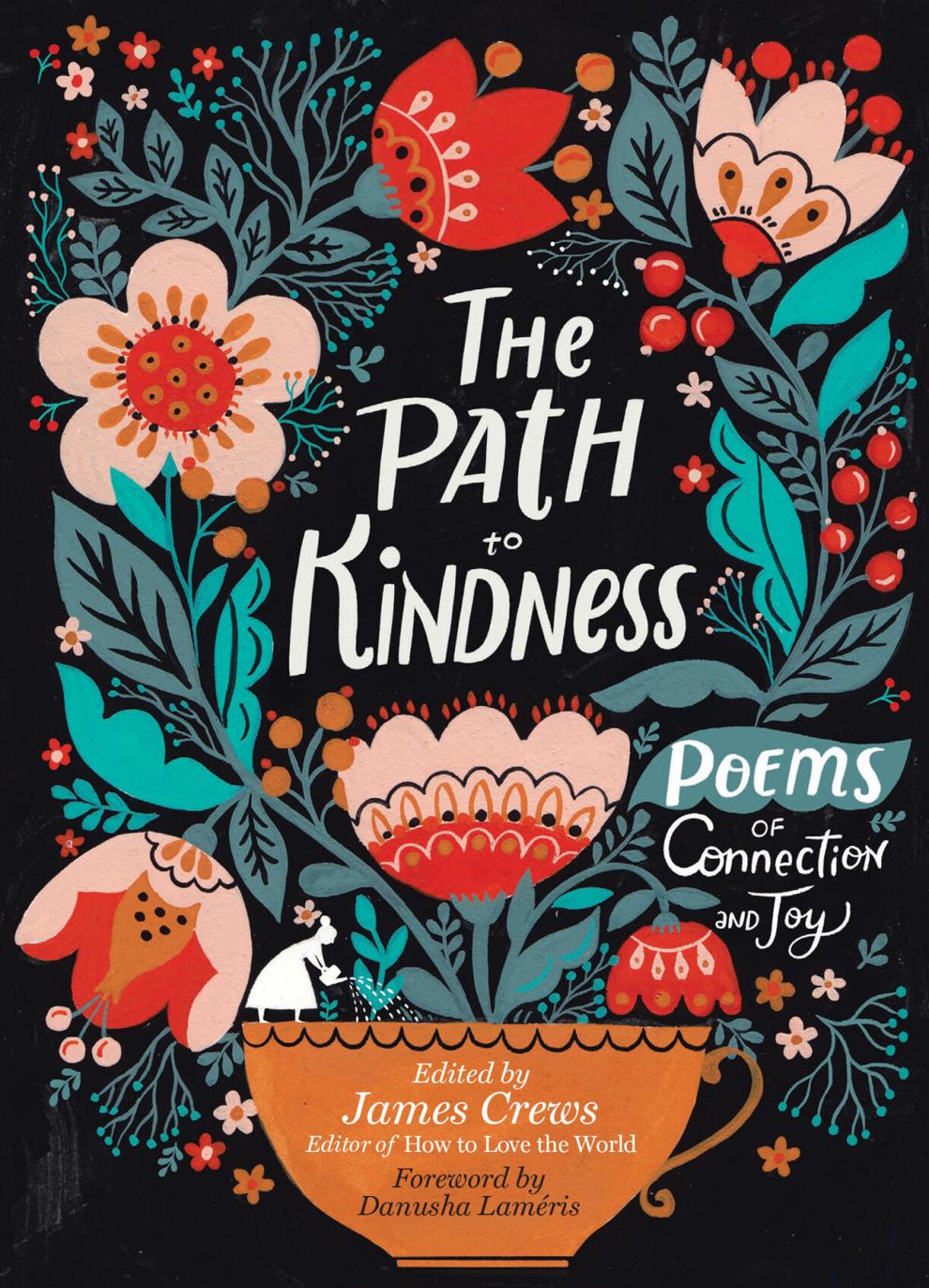 At a time when the news is filled with war, with civil unrest, with uncertainty, with fistshaking and fingerpointing, a little bit of kindness can go along way.
With a seeming sixth sense for this universal need of messages for kindness and care, James Crews has partnered with Storey Publishing on a second anthology of poems, "The Path To Kindness," a collection of 100 poems focused on connection and joy. The new curated collection is set to release during National Poetry Month, on April 12.
"These poems retrained me to seek out and find connection at a time when so many of us have grown more isolated. Sometimes a simple hello from someone I passed on the trail in the park or the glimmer in the eyes of the grocery-store cashier was enough to restore my faith in humanity for another day. I began to find ways to be kinder to the people in my own life, too ..." Crews says in the opening of the curated collection.
"The Path to Kindness" follows on the success and momentum of last year's "How to Love the World." That anthology, also edited by Crews, now with 90,000 copies in print, was Storey Publishing's first book of collected poems; its first book of poetry.
"Poetry is an ideal tool in times of uncertainty and change in our lives because it grounds us in the now, opening our hearts and minds to the worlds outside and within," writes Crews, who lives with his husband on an organic farm in Shaftsbury, Vt. The author of four prize-winning collections of poetry, Crews teaches in the Poetry of Resilience seminars which he co-founded with poet Danusha Lameris, whose poetry also appears in the collection.
"We want the world to be less broken. Ourselves to be less broken. To love an unbroken person. But here were are. So many days, it's difficult to carry on. The simple mammalian pleasure of touch can be the anchor we need. Or witnessing a loved one engaged in an everyday task — like washing dishes, or braiding a child's hair — and there it is the breath of the sacred," Lameris writes in the foreward to "The Path to Kindness."
The most memorable moments of life, she writes, are the smallest. And those are the moments the poets gathered in this collection write about — a grandmother teaching a child how to stir sugar into tea; hummingbirds pressing their needle beaks into the trumpets; pots of red lentils simmering on stoves; early risers and empty nesters adjusting to empty homes.
Among those included in the collection are a diverse range of voices, including well-known poets Julia Alvarez, Marie Howe, Ellen Bass, Naomi Shihab Nye, Alberto Ríos, Ross Gay, Ada Limón, January Gill O'Neil, Tracy K. Smith, Cornelius Eady, Kimberly Blaeser, Linda Hogan and Joy Harjo, the current U.S. Poet Laureate, as well as new and emerging poets.
"Kindness is not sugar, but salt. A dash of it gives the whole dish flavor ... These poems remind me. These voices give shape to the world. They show a way," writes Lameris.
In addition to the 100 poems in the collection, like its predecessor, "The Path to Kindness" includes several "reflective pauses" — short reading and writing prompts aimed at getting the reader to slow down, reconnect and remember moments of joy and happiness. The book also includes a book group guide and bios of the contributing poets.