PITTSFIELD — The spirit of the written word fills every corner of Arrowhead, the farmhouse where American author Herman Melville penned his iconic novel "Moby-Dick."
Since 2007, Melville's study has inspired the lucky few selected to be writers-in-residence at the historic literary homestead, spending weeks there alone with their creative thoughts. One such writer, Kevin O'Hara, is widely known for four decades of Berkshire Eagle columns, sharing memories of his Pittsfield childhood in a large Irish family, and travels around Ireland with a donkey cart pulled by his long-eared companion, Missie.
Many of these musings are compiled in his books "Last of the Donkey Pilgrims" and "A Lucky Irish Lad," which were followed by "Ins and Outs of a Locked Ward," his memoir of being a psychiatric nurse at Berkshire Medical Center.
But no columns are as anticipated and beloved as O'Hara's annual Christmas recollections from his adventurous, wonder-filled life. Sixteen of these stories are in his book, "A Christmas Journey," published last December by The Berkshire Eagle. On Wednesday, Dec. 14, O'Hara returns to Arrowhead to read from this heartwarming collection of festive tales in Melville's south parlor.
"In 1982, I submitted my first Christmas story to Ruth Bass at the Berkshire Sampler," said O'Hara by phone — the publication became The Berkshire Eagle Sunday edition. "I was back from Ireland after my donkey travels, and was full of stories."
Previously, the Eagle had published O'Hara's sports reports from Berkshire Community College and some stories of his Irish adventures.
Over the years, the almost-lifelong Pittsfield resident has penned 40 Christmas columns for the Eagle. "My goal is 50, I'll be 84 when that comes out," he said. "December 1st, I get into the spirit of things, I start putting my head together to come up with something. Somehow it always turns out."
Nowadays he averages 10 columns a year, mostly on holidays: always St. Patrick's Day and Christmas, also Mother's Day, Father's Day, Veteran's Day, Halloween and July Fourth.
"But often times not, it could just be out of the blue that I might write something," he said. "It takes me a long time to write a paragraph, it doesn't come easy."
Born in England to Irish parents, O'Hara immigrated to America with his family at age four. His mother's sister lived in Lenox and introduced them to the Berkshires; she turned 100 this past New Year's Day, he said.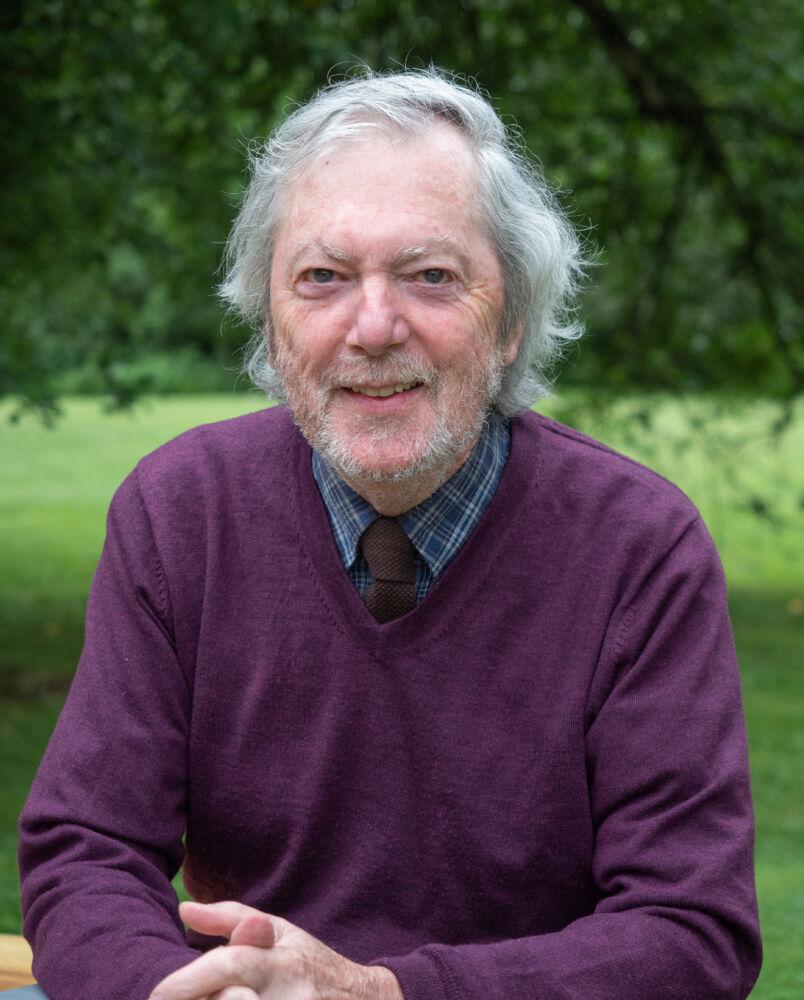 But he hadn't planned to be a writer.
"When I was in Vietnam, my mother was very anxious," he said. "I wrote to her a couple of times a week, and of course you branch out a little bit and write about some of the characters in your squad. She told me I had a knack for it."
Back in Pittsfield, O'Hara took nursing courses at Berkshire Community College on the GI Bill — both O'Hara and his brother Dermot became psychiatric nurses, following in the footsteps of his mother and her two sisters — and also studied creative writing with the likes of longtime Eagle columnist Richard Nunley. It was a really good start, O'Hara said.
Being a Writer in Residence at Arrowhead was pivotal to O'Hara's writing career. "Something happened to me there," he said, "it validated me as a writer and gave me renewed confidence. I felt stronger about my craft."
Growing up, he recalled first encountering "Moby-Dick" in a Classics Illustrated comic book. At Arrowhead, he read a few chapters of the celebrated novel in Melville's room. "You have to read it a few times," he explained. "I've always liked the sea, we came to America on the Queen Elizabeth, so I've a little bit of the sailor in me."
With eight children in the family, Christmas was an exuberant time for the O'Hara household.
"It was just magical and fun, we'd get letters and Christmas cards from England and Ireland, and all our ornaments were from the old country, my mother carried all of that across. We had a big meal of course, my mother was great with her pies. Even though we never had much, we had plenty."
His father brought home soaps and sweets gifted to nuns he worked with at St. Luke's Hospital — "fruitcakes the weight of bowling balls, enough chocolate that I was praying for a third set of teeth by the age of 12," O'Hara recalled. "My sisters ran around the house smelling like lilac bushes."
At Arrowhead, O'Hara will read a half dozen holiday stories in his gentle Irish brogue, "with some tomfoolery in between," he promises. "There's a great folktale in Ireland, about the boy who had no stories. The Irish used to think that was the most impoverished thing.
"After my donkey travels, Headmaster D'Alton, who taught my mother in school, said, 'wherever you go in this wide world, you'll always have a grand story to tell.' And I think that's why I do this today. To be able to share these little anecdotes that I've picked up along the way."
"Kevin is very generous with his time, always wanting to do things to help Arrowhead," said Lesley Herzberg, executive director of Berkshire County Historical Society, which oversees the historic house. "He's a local celebrity and a wonderful writer and storyteller. When he first published 'A Christmas Journey' last year, we wanted to give people the opportunity to hear him tell those stories in person. It was so popular, this year he offered to do two readings."
She added, "He's so engaging, you feel like you're in a room with a family member telling you a story. He reads with off-the-cuff remarks and little anecdotes. Christmas Eve in the pub in Ireland is one of my favorites, anything about Missie the donkey is wonderful, and the stories here in Pittsfield [with] his big Irish family."
Each reading is limited to 15 people. "We've got candles in the windows, and the house will be decorated for the holidays," Herzberg said.
Arrowhead will close out the year with a free virtual program called "Holiday Lights" on Dec. 21. "We do seasonal readings from Melville, Longfellow, Hawthorne and Dickens that talk about the holidays, and offer this lovely candlelit space as we walk through the house," Herzberg said.
But before that, O'Hara will fill the parlor with recollections of his own. "I just feel proud to be in Herman Melville's house reading," said the lucky Irish lad.
IF YOU GO
What: Berkshire County Historical Society hosts "A Christmas Journey: Yuletide Readings with Kevin O'Hara"
Where: Herman Melville's Arrowhead, 780 Holmes Road, Pittsfield
When: 5:30 and 6:30 p.m., Wednesday, Dec. 14
Tickets: $10, members; $15, nonmembers. Reservations required.
More information: 413-442-1793, berkshirehistory.org
COVID Policy: Masks optional.