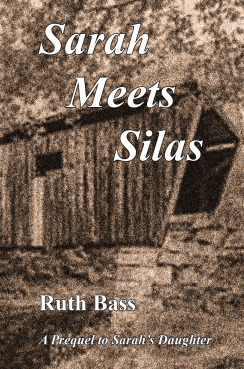 RICHMOND — Author Ruth Bass has released a new book in her series about the Sherman and Hibbard families.
"Sarah Meets Silas," a prequel to her well-received novel, "Sarah's Daughter," is the fourth book in the series about the two families and farm life in 19th-century New England.
"Sarah's Daughter," published in 2007, was a fictionalized account of Bass' grandmother, who at the age of 14 or 15, was expected to take over the household following the death of her mother (Bass' great-grandmother). Taking over her mother's role, included managing the household and caring for two younger siblings and a father "who was taking solace from the hard cider barrel in the cellar."
In the first novel in the series, the heroine Rose frequently calls on memories of her mother when she's trying to make decisions. In the latest novel, Rose's mother, Sarah Hibbard (a fictional version of Bass' great-grandmother) falls in love with Silas Hibbard.
The series, according to a press release, "provides a picture of the hardscrabble life of New England farmers in the last half of the 19th century: men who worked from before dawn to after dusk and were dependent on wives who did likewise and whose work continued into the evenings. It is about self-sufficient households, depending on their gardens, eggs and milk — with little cash. And it's about how families had fun, too."
Additional titles in the series are "Rose," and "A Silver Moon for Rose." Bass also is the author of eight herbal cookbooks published by Storey Publishing. She writes a weekly column for The Berkshire Eagle where she began her journalism career in 1956.