Some days it seems like everywhere you go there's a hashtag spouting some "toxic positivity" slogan: #goodvibesonly. #everythinghappensforareason, #justbepositive, #yougotthis.
You know what I'm talking about, those #positivevibes that encourage you to "get over it" or "to look on the bright side" and ignore your situation and your feelings. And, it feels like there's been an upswing in the "toxic positivity" floating around in the universe known as social media since the onset of the pandemic. While there's nothing wrong with a positive attitude or mindset, "toxic positivity" — that act of ignoring or downplaying the negative and forcing oneself to be positive all of the time — can actually be harmful; leaving people feeling ashamed or guilty about their negative, yet completely appropriate, emotional reactions.
Instead of trying to be positive all of the time, mental health professionals behind websites such as VeryWellMind.com, suggest focusing on "self-care" and taking steps to improve your situation by acknowledging both positive and negative feelings as one of the many ways to avoid the trap of toxic positivity.
And, as expected, especially at the start of the new year, there are a ton of books out there to help start and guide you on your journey. Here are three recently released books aimed at helping you create a "healthier you" by encouraging acts of gratitude, self-healing and self-care.
'The Gratitude Explorer Workbook: Guided Practices, Meditations and Reflections for Cultivating Gratefulness in Daily Life'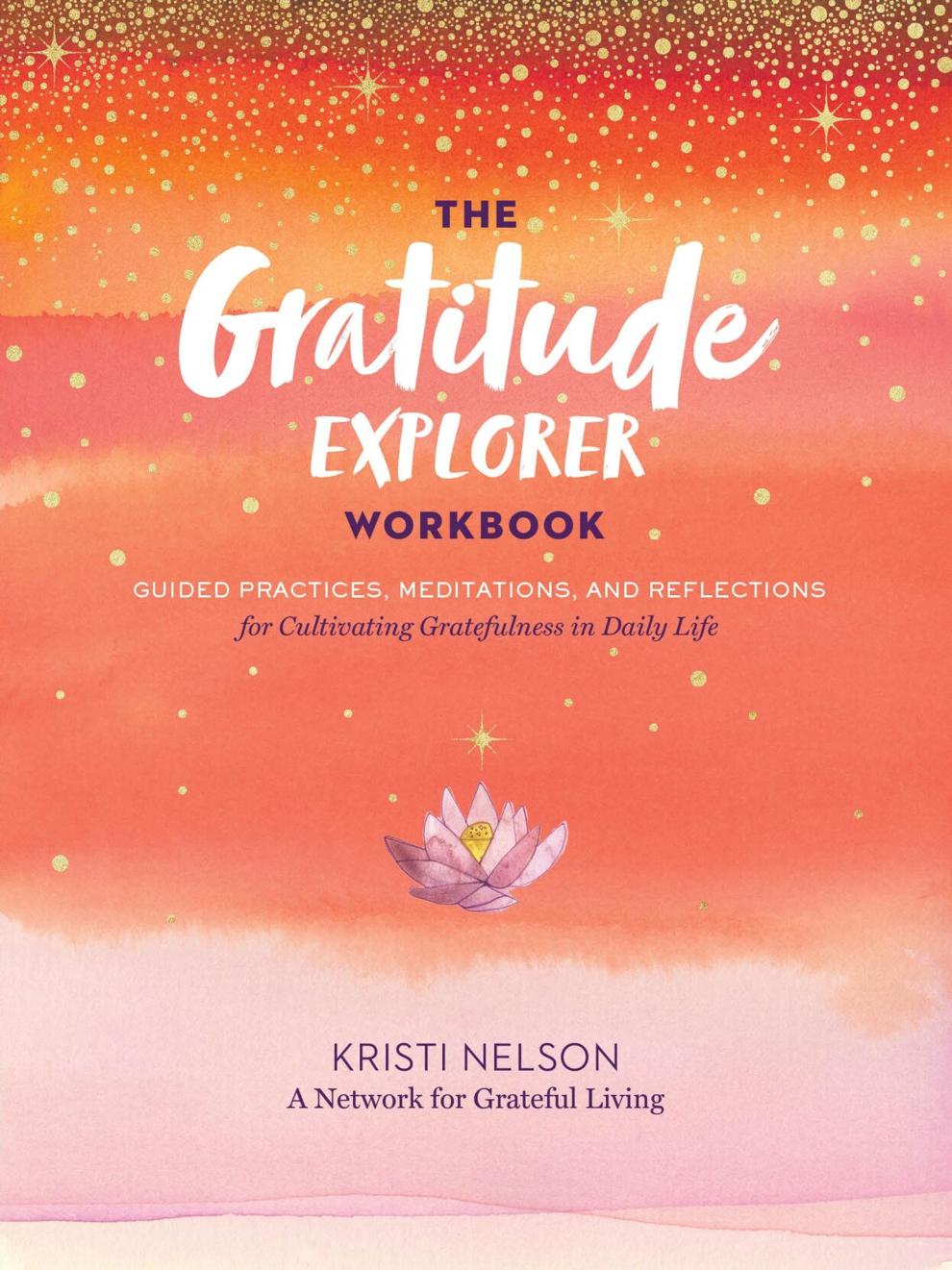 By Kristi Nelson, A Network for Grateful Living
Published by Storey Publishing
128 pages
$16.95
At first blush, gratitude and toxic positivity can appear similar, but the intentions and outcomes are completely different. Gratitude is an appreciative mindset in which the individual recognizes both good and bad things happen to people. It's a conscious effort to be grateful for what one has, while recognizing that life isn't always perfect.
In "The Gratitude Explorer Workbook," published by Storey Publishing, you'll find tools — writing prompts, guided reflections and creative activities — aimed at helping you "become present," "seek perspective" and "awaken possibility." In the chapter on "being present," the reader is asked to spend time with themselves, breathing and exploring simple things, such as their senses and focus on the joy of discovery. In the chapter on "seeking perspective," the activities turn toward embracing uncertainty, vulnerability and imperfection, while also focusing on feeling that you are "good enough."
"Awakening to the great good fortune of what is yours can stop the feeling of needing more," author Kristi Nelson writes.
The final chapter focuses on helping the reader focus on being grateful, while opening themselves up to new experiences and possibilities. And, to help keep that motivation and gratefulness, the book includes affirmation stickers and postcards with inspirational quotes that can be placed wherever you need them.
'The Little Book of Self-Healing: 150+ Practices for Healing Your Mind, Body, and Soul'
By Nneka M. Okona
Published by Adams Media, an imprint of Simon & Schuster
192 pages
$14.99
I'm always a little wary of anything that proclaims "You have the power to heal yourself!" So, I was a little skeptical when that's the first thing I saw on the back of "The Little Book of Self-Healing." However, author Nenka Okona, isn't jumping on the New Age bandwagon and offering the next fad that promises a better you. Okona, a freelance journalist who has written about self-care, wellness and grief for The Washington Post, Yahoo Life, Well+Good, Headspace, Yahoo Life and other publications, takes the approach that self-healing is possible, but that it won't magically happen; that it takes work and even then, the "path of self-healing is a fluid, ever-shifting one." Even more comforting is that within the first few pages of the book, she recommends creating a reading list of books beside this one to help you on you journey and speaks about the need learn from trusted sources as well as the need to discern if a source is trustworthy (digging in to see if that expert has any degrees, professional qualifications).
Split into three sections, the book focuses on practices for the mind, body and spirit — most of which are practical advice. Suggested practices include: (for the mind) allowing yourself to be selfish, setting and sticking to boundaries and giving yourself a break; (for the body) practicing self-soothing, attending a movement class and creating a skin care routine; (for the spirit) accepting what you feel without judgement; planning intentional solo activities and joining a prayer circle.
But don't worry, Okona doesn't just have practical advice. She also has some more alternative suggestions, too, like balancing your chakras, pulling a daily tarot card, using crystals to balance yourself and releasing low vibrational things. Overall, the book offers a great mix of traditional and alternative avenues to help get you started on the path to spiritual and emotional well being.
'Self-Care for Black Women: 150 Ways to Radically Accept & Prioritize Your Mind, Body & Soul'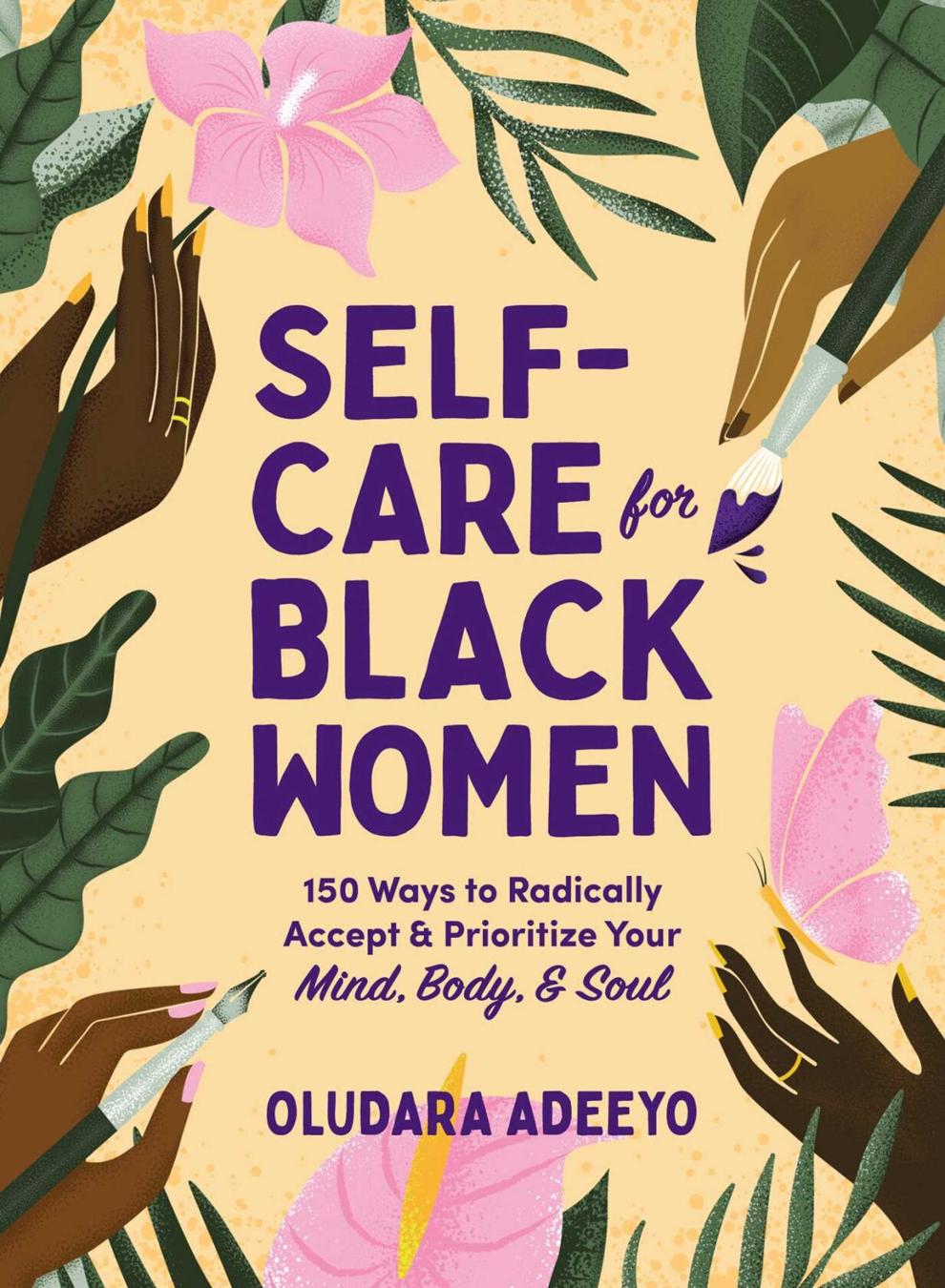 By Oludara Adeeyo
Published by Adams Media, an imprint of Simon & Schuster
192 pages
$15.99
In the opening chapter of "Self-Care for Black Women," author Oludara Adeeyo writes: "Throughout history, Black women have been the glue in their communities. We provide physical and emotional support to families, friends and strangers. We band together to uplift neighborhoods. We teach. We nurture. We build. And while we accomplish great things, we are being killed silently, because we do not practice proper self-care."
Adeeyo, a psychotherapist and clinical social worker who spent over seven years as a writer and editor (as an associate web editor for Cosmopolitan and managing editor of XXL), continues, "you can't afford not to make time for that. In a world that tells you and your needs do not matter, where Black women are expected to suffer in silence, and where Black women are disproportionately dying at a higher rate from things like heart disease and maternal-related illnesses, self-care is more essential than ever ... Here you'll find 150 self-care activities specifically designed for Black women by a Black woman to cultivate and renew your sense of mental, spiritual and physical wellness."
Putting oneself — mind, body and soul — first, and learning to do that without guilt, is the central focus of the book, and that includes working through feelings of burnout and ways to process and navigate microaggressions, healthcare inequities and societal beauty standards.
And in doing so, Adeeyo reminds readers that, "You create an exceptional example for yourself and others of what self-love truly means. You teach yourself and the next generations about the importance of their own self-care. Radical self-care is a movement that you cannot let pass you by. You must participate. The world depends on it. You depend on it."