What do you get when you combine an historian with a bent toward storytelling and a Western Massachusetts rubbernecker with a refined taste for whimsy and intrigue?
You get Robert E. Weir and his newest book, "Who Knew? Roadside Revelations in Western Massachusetts."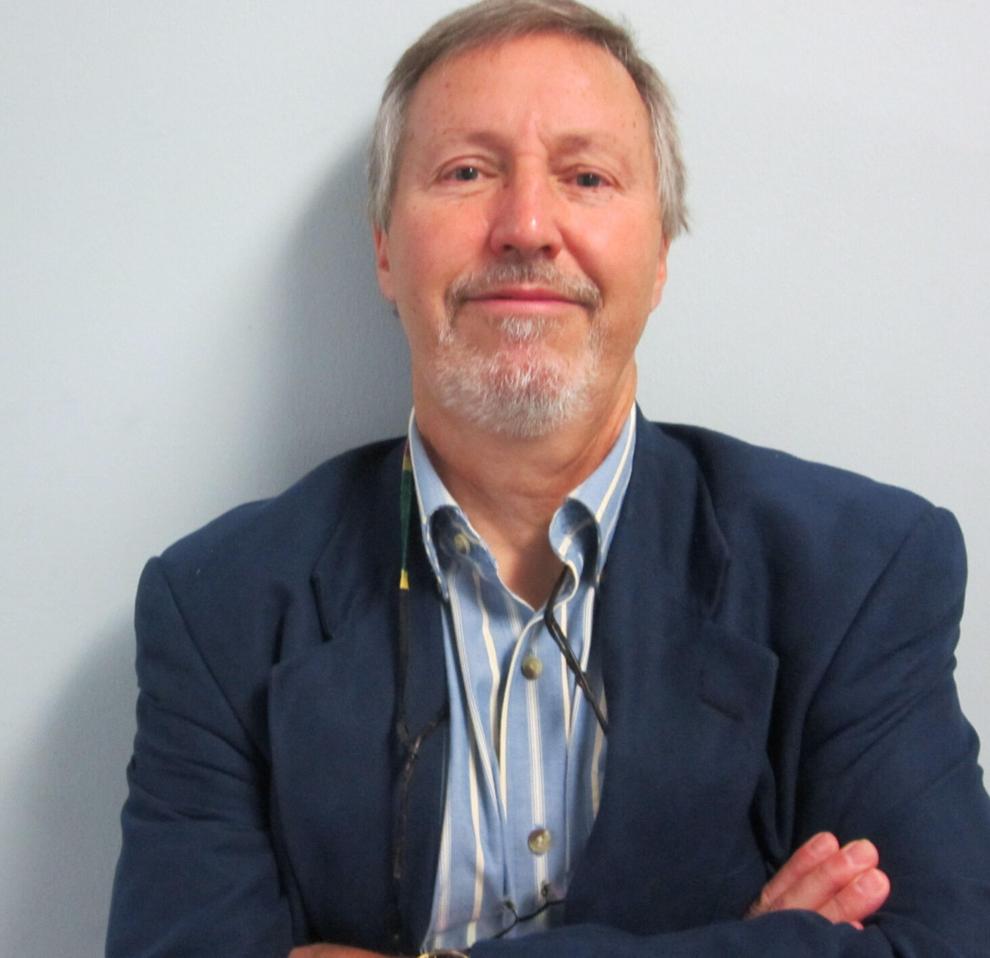 "There's a lot to see. There's so much to appreciate," said Weir, referring to the Bay State's left-hand side, the side that includes enough curious places and objects to fill 32 chapters, 266 pages in all, nearly a third of which focus on Berkshire County.
Weir, of Northampton, holds a Ph.D. in American history from the University of Massachusetts-Amherst. A recent retiree from nearly 40 years of high school and university teaching, the former Fulbright scholar and the author of numerous books said his latest gave him free reign to roll down the windows and take readers along a wild ride to some of his favorite places.
"This is the first book where I didn't have to write the kind of stodgy stuff that academics write," he said.
A native of Pennsylvania, Weir has an origin story for "Who Knew?" He recalls the delight he experienced as a child when he came face-to-face with an oddball roadside attraction known as "Lucy the Elephant," a six-story-tall wood and tin sheeting landmark in Margate City, N.J.
"I've had a fascination with these fun things ever since," he said.
"Who Knew?" includes photos and stories behind that 17-foot-high milk bottle in Whately, that 16-foot-tall "Tin Man" in Goshen, the Mohawk Trail's nearly 20-foot-tall "Big Indian," and many more curiosities.
In Berkshire County, his focus turns to Great Barrington's Newsboy Statue; the purported role that Mount Greylock played in Herman Melville's "Moby-Dick"; Tyringham's "sandcastle-like drip structures" known as Santarella; North Adams' former shoe factory that became an unlikely locale in 1870 for Chinese strikebreakers; and Pittsfield's Wahconah Park baseball field, to name a few.
As a writer and historian, Weir said he began asking, "What kind of stories can we tell in objects?"
The key condition he set for his book is that the objects or structures had to be in plain view. In other words, readers wouldn't need to hike into the woods to find them.
In the span of his decades' worth of Western Massachusetts travels, Weir had stuffed a file with bits and pieces that would eventually make it into this book. He equates that initial process with collecting baseball cards. In other words, it was a hobby, of sorts.
But over the years, the file grew — to the point where he felt compelled to share it. He had originally assumed he would write individual articles possibly for submission to the Historical Journal of Massachusetts, a peer-reviewed journal published twice a year by Westfield State University.
But after a trip to the town of Cummington, he knew he had a book, a book "for everyone," a book that could be written "in a tone that's a little bit cheeky." The Cummington-based historical tale involved a Main Street house that served as a refugee hostel for World War II refugees.
"When I learned about that," said Weir, "I think that was about the time where I said, 'Yeah, this has got to be a book.'"
The book centers on places within Hampden, Hampshire, Franklin and Berkshire counties.
His very first sentence in "Who Knew?" mentions one of his favorite roadside revelations, one in Berkshire County.
"Who knew that an elaborate fountain in Lee, Massachusetts, was part of a plot to wean citizens from the allure of demon rum?" he writes.
He's referring to the marble trough in Park Square designed by Daniel Chester French. The statue was originally spearheaded by Amelia Jeannette Kilbon, on behalf of the Woman's Christian Temperance Union. The so-called "Temperance Fountain" was designed to provide free fresh water to curtail alcohol consumption.
Kilbon herself died from tuberculosis in 1897, at the age of 26, two years before the fountain was dedicated.
"I was taken by her tragic story," Weir said.
If he had to pick an overall favorite in Western Massachusetts, it's the Three Sisters Sanctuary, behind the Good Time Stove Company on Route 112 in Goshen. Fronted by that tall "Tin Man" (which is the book's cover image) the sanctuary itself is "what you might get if you threw some Amish folks, hippies, and random objects into a blender," Weir writes.
What does he want people to take away from this book?
"That Western Mass is fascinating," Weir said. "And you don't necessarily have to travel a long way to see really good stuff.
"One of the fun things about writing the book," he continued, "was that I had the opportunity to speak with a lot of people. And it's amazing how many people in Berkshire County don't go as far east as Hampshire County, and vice versa, you know?"