It's definitely the season for soup. And this winter, with less than ever to do and nowhere to go, it seems like I've been making soup more than ever.
Last January, I made a thick soup with the last couple of pears I had been sent as a gift, along with butternut squash and sage. We have also enjoyed a hot and sour soup with dumplings that I adapted from The New York Times Cooking app. French onion soup, another household winter favorite, has more than once found its way into the beautiful crocks my children gave me as a gift, the recipe for which can be found on my blog. And then there's pasta e fagioli, my version of which will never match what the cook made at my Rome program during college. Most recently, though, I made the soup that I think of as my warm reminder of summer, corn chowder.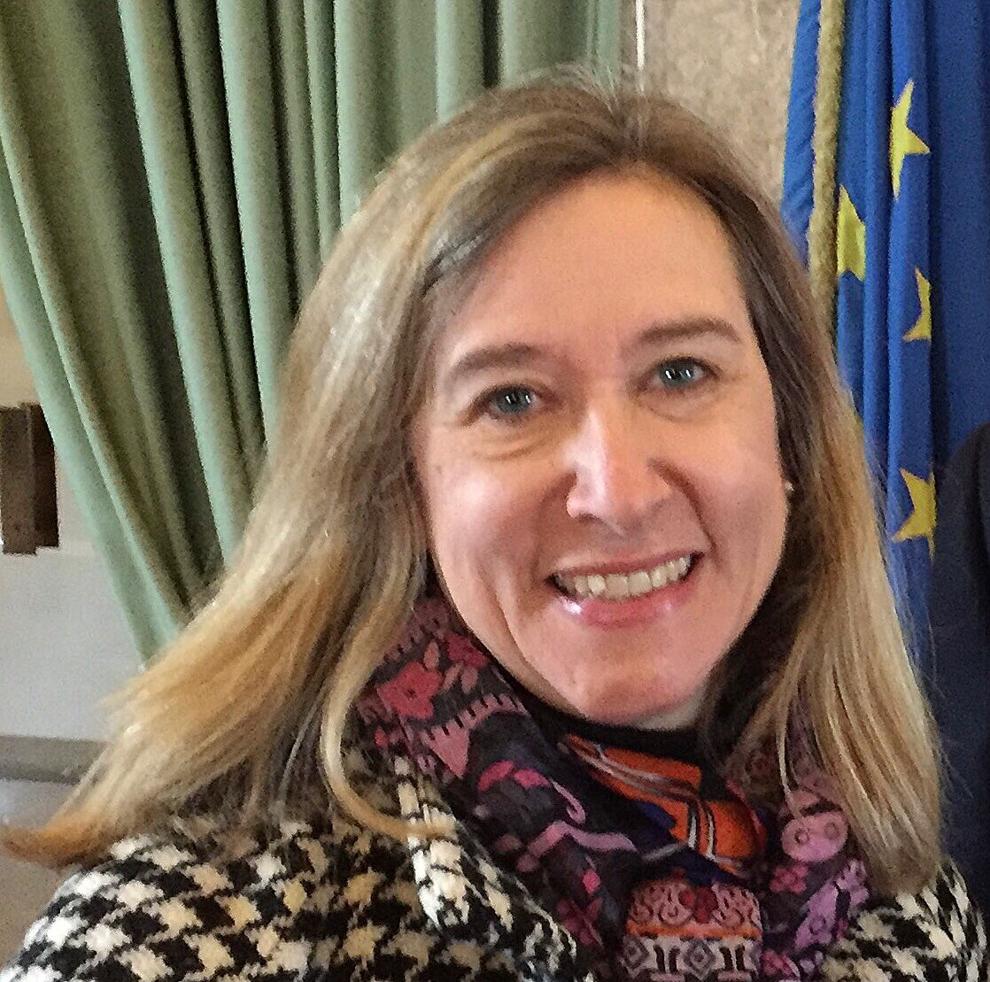 Every summer, whenever we get fresh corn-on-the-cob from a local farm, we make more than we will eat. I cut the leftover kernels off the cobs, measure, and freeze the corn in labeled zipper bags. Then, in the middle of winter, we can savor this sweet, local treat. Sometimes, I just sauté some corn in butter for a side dish, and sometimes I decide to embark on a project and make corn fritters, some of which go back in the freezer for another time. But our favorite is this corn chowder, which is really quick and easy, and you can certainly use frozen corn from the supermarket.
I do make my own broth and always have some in the freezer, but a carton of store-bought will work just fine. I would suggest, however, that you use low-sodium, if possible, because you can always add salt, but it can't be taken away. Even though this recipe has bacon, it can certainly be omitted so that with vegetable stock it would be vegetarian. (If I were really planning ahead, for a vegetarian version, I'd make corn stock from the cobs during the summer!)
This recipe will serve 4 to 6 for lunch, reheats well, and, in my view, tastes even better the next day. So while you sit watching the snow fly and listening to the wind howl, let the bright yellow corn in this warming chowder remind you of summer sunshine.
CORN CHOWDER
Serves 2 to 4
INGREDIENTS:
3 to 4 ounces bacon, chopped (optional)
1 tablespoon butter, or more if not using bacon
2 medium onions, chopped
1/4 teaspoon kosher salt, or more if not using bacon
1/8 teaspoon fresh ground pepper
2 tablespoons flour
1/8 teaspoon turmeric
1/8 teaspoon French four spice (optional)
1 quart chicken stock, or vegetable for a vegetarian version, homemade or store-bought, preferably low sodium
1 large Yukon gold potato, cut into 1/2-inch cubes, about 2 cups
3 cups corn, fresh or frozen
2/3 cup heavy cream
4 ounces sharp cheddar, grated
DIRECTIONS:
Heat a large (6-quart) saucepan over medium-high heat. Add the bacon and the butter, and cook until crispy. If not using bacon, just allow the butter to melt. Add the onion, salt and pepper, and sauté until the onion becomes soft and starts to brown, about 10 minutes.
Add the flour and spices and stir for a minute or two until the flour is absorbed. Add about a cup of the broth and use the liquid to deglaze the pot, scraping up any browned bits stuck to the bottom. Add the remaining chicken stock and potatoes, bring to a boil, then turn down to simmer and let cook for 15 minutes or until potatoes are tender.
Add corn, directly from frozen is fine, and continue to simmer until corn has thawed and becomes hot. Stir in the cream and cheese and allow to heat through, being careful not to let boil.