I always ask my adult children if there is anything special they would like me to make when they come to visit; most recently, when we went to visit one of our children and his fiance at their new home, I was asked to make meatballs.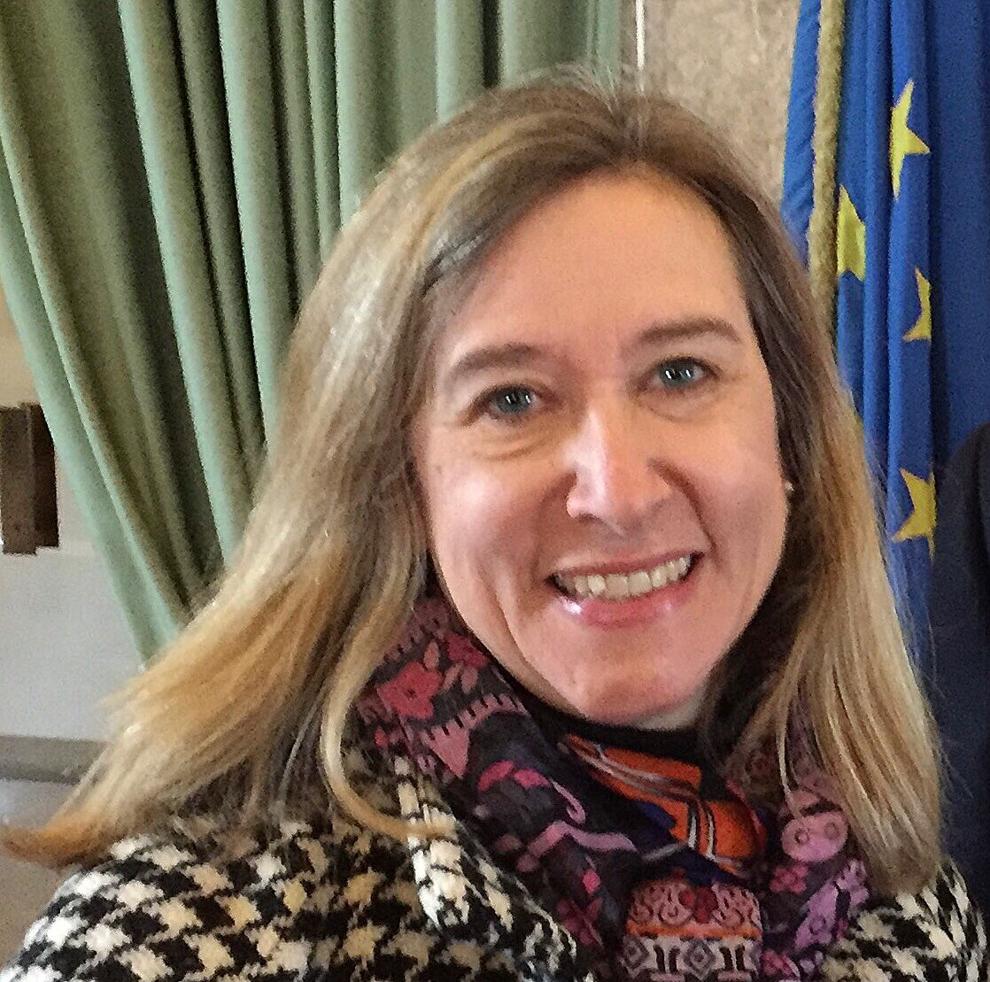 I have made more meatballs in my life than I can even begin to count. I used to make trays and trays of them to freeze when my kids were younger, as that would make life — and dinner! — easier on busy days with rehearsals and sports practices. To be honest, I hated making meatballs, and it was years before I figured out a better way.
First of all, I hated mixing the meat by hand because it was always so cold! Of course that's an option, but the paddle attachment on a stand mixer works well, too. Rolling out dozens of meatballs was no fun either. I finally realized there were cookie dough scoops in a wide variety of sizes which makes forming the meatballs so much faster. I like to use one with a capacity of about 2 tablespoons that yields golf ball-size meatballs, but the size is totally up to you. Finally, I used to freeze them raw in a single layer on a foil-lined half-sheet pan and then put them into a freezer bag. But for an easier weeknight dinner, I learned that I could bake a full tray as soon as I mix them, and then cool and freeze in a single layer as I used to do with them raw. Of course it's more tasty to sear the raw meatballs, but for most of us, anything that makes life easier around dinnertime is worth it. With precooked meatballs, you can just toss them into a pan of sauce and not worry about browning them or making sure they are cooked through.
This version is actually a bit different than the usual made with meatball mix or all beef. My son is an avid runner, was on the cross-country and track teams in high school and college, and during running seasons, he preferred a recipe made with ground turkey. The real treat, though, are the raisins and pine nuts mixed in, which work well with the milder taste of the ground turkey. Serve over pasta with your favorite tomato sauce, on a roll to make a meatball sub, or even with toothpicks for a nice hors d'oeuvre!
TURKEY MEATBALLS WITH RAISINS AND PINE NUTS
Makes about 40 golf ball-size meatballs
INGREDIENTS:
1/3 cup golden raisins
1/4 cup pine nuts
1 tablespoon extra virgin olive oil
1/2 cup finely minced onion (1 small)
1/2 teaspoon plus pinch kosher salt
1 garlic clove, finely minced
2 pounds ground turkey
2 eggs
1/2 cup seasoned bread crumbs, or more as needed
2 tablespoons minced flat-leaf parsley (optional)
1/4 teaspoon fresh ground pepper
DIRECTIONS:
Preheat oven to 350 degrees and line a half sheet pan with heavy-duty foil to make clean up easier.
Place the golden raisins in a small bowl or measuring cup and cover with warm water. Allow the raisins to absorb the water and plump up.
Heat a medium dry skillet over medium-low heat and add the pine nuts. Toast the pine nuts in the skillet for about 2 to 3 minutes, stirring or shaking the pan frequently until the nuts turn golden in spots. Do not leave the pine nuts unattended as they can burn quickly. Remove the nuts onto a plate to cool.
Return the skillet to the stove over medium heat, add the olive oil, and warm until shimmering and fragrant. Add the chopped onion and a pinch of salt. Sauté until just beginning to turn golden on the edges, about 3 to 5 minutes. Add the garlic and cook for 1 to 2 minutes more. Remove from heat.
In a large bowl of a standing mixer, combine the turkey, eggs, bread crumbs, 1/2 teaspoon salt, pepper, parsley, onion, pine nuts and drained raisins. Mix using paddle attachment, being careful not to overmix. You can also do this by hand in a large bowl. The mixture should be moist, but not wet. If necessary, add an additional 1 to 2 tablespoons of bread crumbs.
Form the meatballs to the size desired by using a large cookie scoop/small ice cream scoop or rolling them by hand. Place the meatballs on the prepared half-sheet pan, close to one another if necessary.
Bake in the oven for 20 to 30 minutes until firm and cooked through. The timing will depend on the size of meatball you decide to make. If eating right away, add to your favorite sauce, jarred or homemade, and serve with pasta, or serve on a roll for a meatball sub, or plain for hors d'oeuvres. Otherwise, to freeze for another time, allow to cool on the half sheet pan and then place the pan with the meatballs into the freezer. Once the meatballs have frozen fully, they may be removed to a plastic container or freezer bag for storage. When ready to use, just take out as many as you want and defrost in sauce or in the microwave.