National Peanut Butter Fudge Day is Tuesday. And what's not to love? Peanut butter ... fudge ... sweet creaminess melting on your tongue ...
According to the National Peanut Board website, ancient South American Inca Indians were the first to grind peanuts to make peanut butter. In the United States, Dr. John Harvey Kellogg (yes, the one of cereal fame) invented a version of peanut butter in 1895. From there, it is believed a St. Louis physician developed a version as a protein substitute for his older patients, who had poor teeth and couldn't chew meat. Peanut butter was first introduced at the St. Louis World's Fair in 1904.
During World War I, a recipe for a peanut butter and marshmallow creme sandwich, the earliest known example of what is now known as the fluffernutter sandwich, was published. (Side note: Marshmallow Fluff is made in Lynn and the fluffernutter has been proposed as the official state sandwich.) The peanut butter and jelly sandwich was popularized by the U.S. Army for sustenance during maneuvers in World War II.
And coming full circle, peanut butter and marshmallow creme star in Features Editor Lindsey Hollenbaugh's Peanut Butter Fudge recipe. Calendar Editor Meggie Baker's peanut butter candy is a traditional Polish recipe that combines peanut butter, confectioner's sugar and mashed potatoes (yeah, that's what we said, too ... but you have to try it. It's incredible!) Another peanut butter candy confection, Buckeye Balls is a long holiday standby in the Button family.
Whip one — or more — of these candies up this weekend and celebrate National Peanut Butter Fudge Day. Or better yet, make a double batch and share one with your Thanksgiving guests. You won't be sorry!
PEANUT BUTTER FUDGE
INGREDIENTS:
2 teaspoons butter, softened
2 cups sugar
1/2 cup whole milk
1-1/3 cups peanut butter
1 jar (7 ounces) marshmallow creme
DIRECTIONS:
Line an 8-inch square pan with foil; grease with butter.
In a heavy saucepan, combine sugar and milk; bring to a boil over medium heat, stirring constantly.
Boil 3 minutes, stirring constantly.
Remove from heat.
Stir in peanut butter and marshmallow creme until blended.
Immediately spread into prepared pan; cool slightly
POTATO CANDY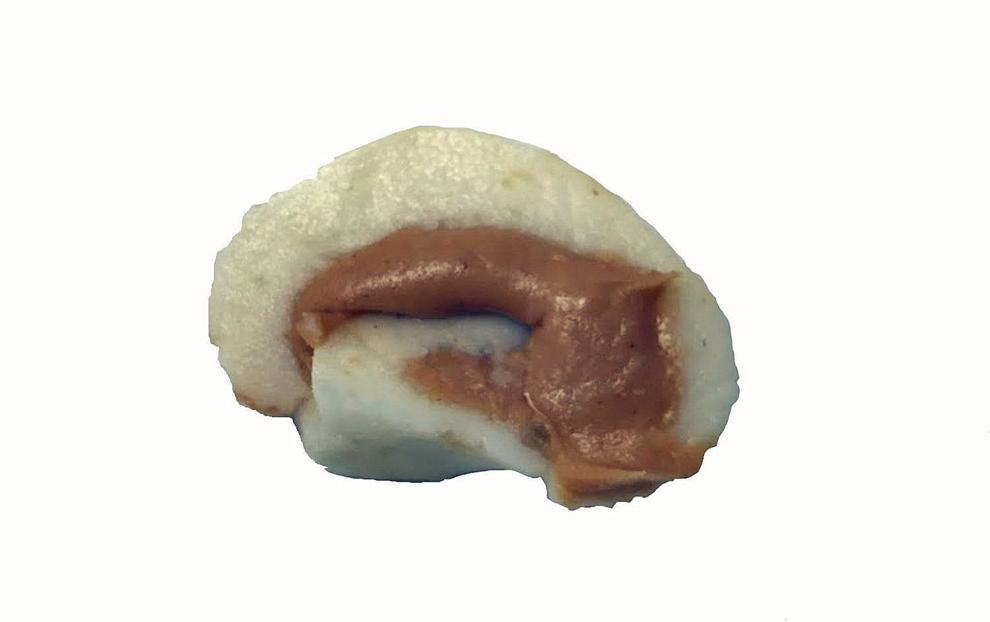 (AKA Peanut butter candy or Peanut butter pinwheels)
This treat is a great use of leftover mashed potatoes after a holiday gathering, assuming you've left them plain.
INGREDIENTS:
1/4 cup Mashed potatoes (to start)
4-6 cups confectioners sugar
Creamy peanut butter
DIRECTIONS:
Take a small amount of mashed potato (a little goes a long way, I recommend you begin at 1/4 cup) and add sifted confectioners sugar in increments. What looks like cookie icing in the beginning, will begin to look like a dough, not dissimilar to pastry crust, after about 4 to 6 cups sugar.
Spread dough onto sugar-dusted waxed paper, about 1/4- inch thick, then spread a thin layer of peanut butter on top and roll like a yule log.
Tip: If you roll the short way, you'll have more of a spiral in the candy, but fewer pieces to hand out.Refrigerate until firm, then cut.
Note:
If you really like peanut butter, forget about making it look good, pile that peanut butter on. You'll get a potato-peanut butter pile of mush that will taste amazing.
BUCKEYE BALLS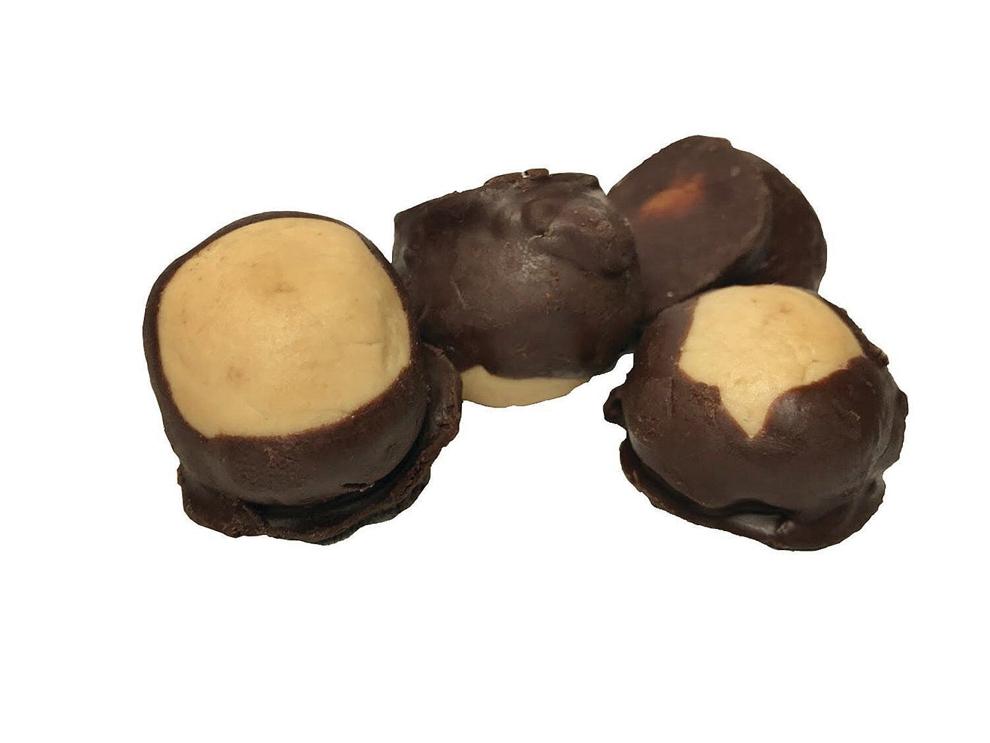 INGREDIENTS:
1 1/2 cups creamy peanut butter
1/2 cup butter, softened
1 teaspoon vanilla extract
4 cups sifted confectioners' sugar
6 ounces semi-sweet chocolate chips
2 tablespoons shortening
DIRECTIONS:
Line a baking sheet with waxed paper; set aside.
In a medium bowl, mix peanut butter, butter, vanilla and confectioners' sugar with hands to form a smooth stiff dough.Shape into balls using a heaping teaspoon of dough for each ball. Place on prepared pan, and refrigerate.
Melt shortening and chocolate together in a metal bowl over a pan of lightly simmering water. Stir occasionally until smooth, and remove from heat
Remove balls from the refrigerator. Insert a wooden toothpick into a ball, and dip into melted chocolate.
Return to wax paper, chocolate side down, and remove toothpick.
Repeat with remaining balls. Refrigerate for 30 minutes to set.