My earliest cooking chops were formulated in restaurants on Cape Cod many years ago. At that time, it was almost unheard of to not have New England Clam Chowder on the menu, so I made a lot of chowder in those days.
Eastern Massachusetts natives are, of course, famous for dropping their R's, so I was taught to make "chowdah." It took years for this New Jersey native, who drank "cawffee" and went to the city of "Bawston," to acclimate my ear to the strongest accents of the region. I remember a time when a man introduced himself as "Cahlpetahs" as if it was one word. It took a minute before realizing his name was Carl Peters and not an exotic eastern European surname like Kahlpettas.
The clam chowder preparation technique I learned then was pretty standard. Diced onions and celery were sautéed in butter with diced salt pork until the vegetables were tender and the salt pork rendered to which flour was added and allowed to cook over low heat for a few minutes.
Clam juice was added and brought back to a simmer at which point a combination of chopped sea clams and quahogs were added and allowed to cook a bit longer, allowing the clams to become thoroughly cooked. Finally, cooked diced potatoes and light cream were added and gently brought back to a simmer again, then salt and pepper were added to taste and possibly some gratuitous herbs to make the restaurant's advertised famous clam chowder famous. A little plastic packet of oyster crackers always accompanied the chowder. In the kitchen, we used to laugh at the perhaps one-ounce difference between a cup and a bowl costing a dollar more for a bowl.
Recently, I made a chicken soup with kale and decided to add pureed cannellini beans to give the soup a creamier texture and body, which made me think it could be interesting to use that technique in a soup mimicking fish chowder. I have no illusions that I'm the first to think of employing this technique for a creamy textured fish soup, as I've certainly learned that there are very few original recipes, only variations on a theme. However, I was pleased with the result. As an added benefit, the soup is both lactose-free and gluten-free.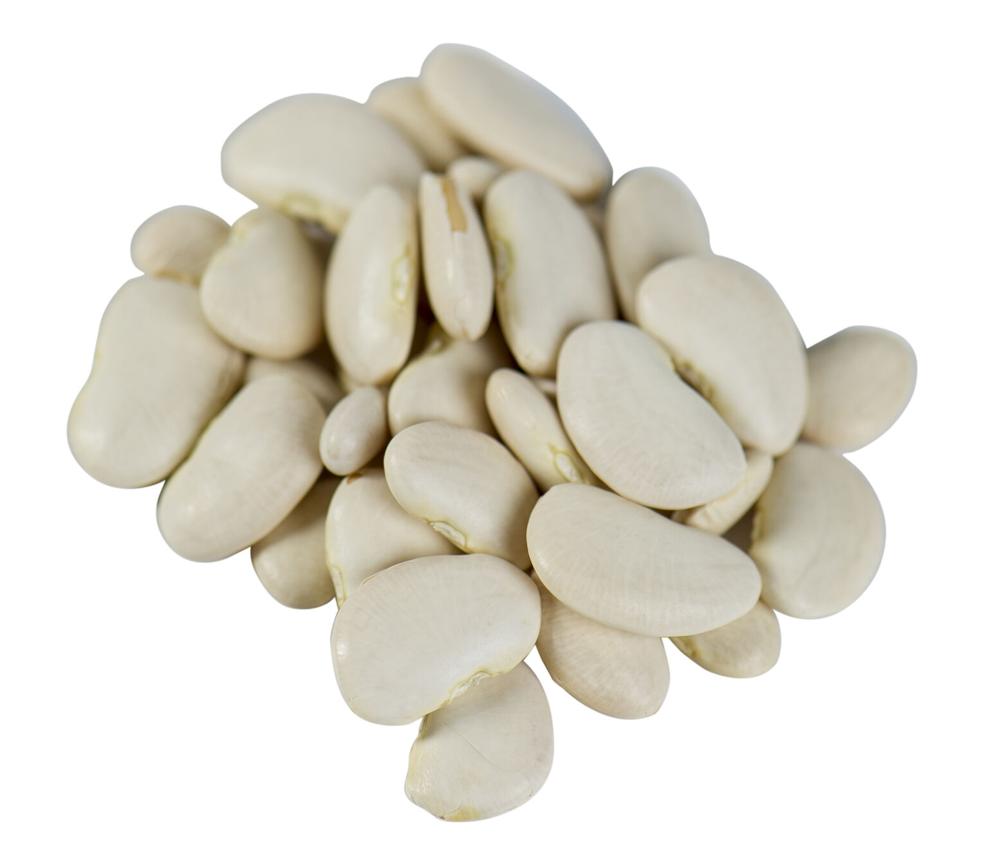 I served the soup for dinner with a salad and some homemade Irish brown bread.
THE LACTOSE-FREE AND GLUTEN-FREE FISH 'UNCHOWDAH'
The pureed bean base of this soup can be used in all sorts of soups if you're looking to make a soup that mimics a cream soup without lactose and gluten, while providing the nutritional benefits of cannellini beans, which are rich in protein, fiber, copper, folate and iron. In this soup, I added minced fresh rosemary, as I like it in combination with olive oil and beans and its affinity to fish. I wasn't looking for something garlicky at the time, but I'm sure garlic would make this soup satisfying in a Tuscan or Southern French sort of way. Any combination of firm fish, shellfish, lobster and crab can obviously be used for the chowder.
Ingredients:
1 cup medium diced onion
1 cup medium diced celery
1/2 cup extra virgin olive oil
2 15.5-ounce cans of cannellini beans
1 1/2 cups of medium peeled and diced Yukon Gold potatoes
6 cups fish stock or clam juice
1 pound of diced haddock, cod or other firm white fish
1 tablespoon minced rosemary
Salt and pepper to taste
Directions:
In a heavy-bottomed Dutch oven or similar pot, sauté the onion and celery with olive oil until soft.
Meanwhile, after draining and rinsing the cannellini beans add them to the fish stock in an appropriately sized saucepan and bring to a simmer.
Using an immersion blender or food processor, puree the beans until completely smooth.
Add the pureed bean mixture and diced potatoes to the onions and celery in the Dutch oven and simmer until the potatoes are soft.
Add the fish and the rosemary and simmer for a few minutes before turning off the heat and allow to sit for about a half hour for the pureed beans to fully thicken the soup before reheating and serving.