When you have a swimming pool in your backyard, there are three givens — your electric bill is going to skyrocket; any spare moments — and money — will be spent getting the pool chemicals right (and then starting over every time it rains); and you'll be amazed at the number of friends you have.
This summer has changed most of the game rules. I still have a high electric bill, but the challenge this year is finding pool supplies — chlorine in particular. I've been told the shortage is due to a large fire that destroyed a manufacturer down south somewhere.
It's been an especially challenging year getting the chemicals right— and as my high school chemistry teacher can attest, mixing solutions together is not my forte. First, the water was cloudy. Then it turned green. Then back to cloudy. Then, once I finally had it perfect ... the summer of 2021 monsoon season hit, bringing acid rain and knocking that delicate pH/alkalinity/chlorine ratio off again. I've also swallowed my fair share of that unbalanced water trying to get a siphon going to lower the water level after each deluge.
As far as being inundated with friends, the weather has cut back on the foot traffic to my backyard. I seem to literally have fair-weather friends ... However, I like to keep a supply of snacks on hand just in case and recently came across two recipes I wanted to try — a new dip, Cheese Slaw, and no-bake cookie bars that featured Fritos. I made a list of the ingredients (not reading either recipe) and went to the market.
I was expecting a cheesy dip that was like a cheesy coleslaw. Spoiler alert: Upon reading the recipe I discovered the cabbage is hollowed out to make a serving dish. The dip, which I tried with corn chips, is really good.
The Fritos bars were sweet and salty, a hard-to-beat combination. They also came together in well under 15 minutes.
CHEESE SLAW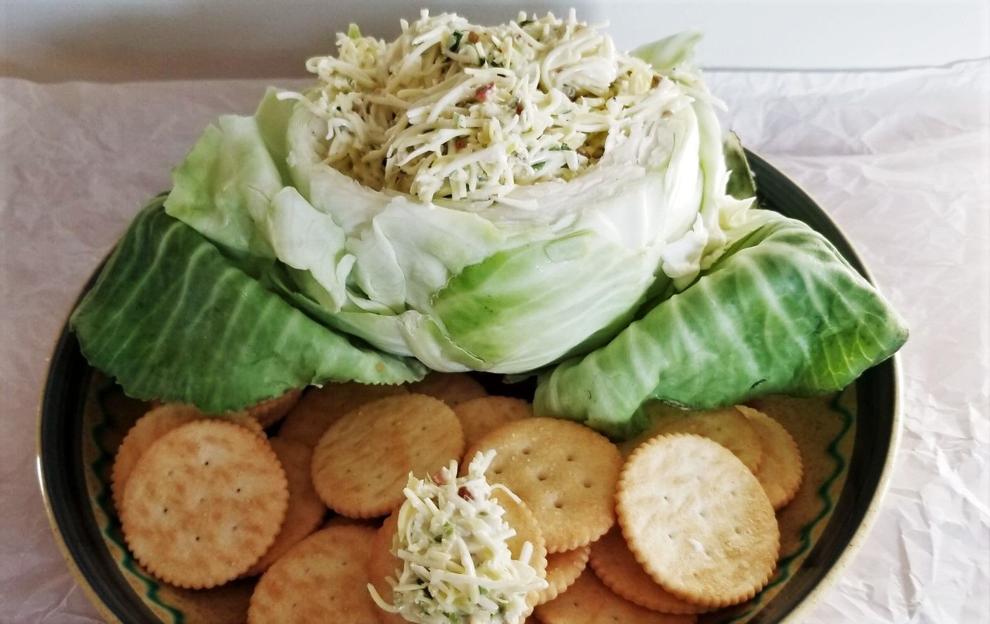 (Courtesy of foodtalkdaily.com)
36 servings
Total time: 30 min
Ingredients:
1 pound Swiss cheese, coarsely shredded
1 bunch green onions with tops, chopped
1/2 cup chopped mild banana peppers
1/2 cup finely chopped jalapeño peppers
Mayonnaise
1 head cabbage (optional)
DIRECTIONS:
Combine the cheese, green onions, banana peppers, and jalapeño peppers in a bowl. Add enough mayo to bind and mix well.
Cover and refrigerate for 24 hours to allow the flavors to blend.
Serve in a hollowed-out cabbage or in a serving bowl.
Variation: 1 pound pepper jack cheese
FRITO NO-BAKE COOKIE BARS
INGREDIENTS:
One 9.25 ounce Bag of Fritos
1 cup peanut butter
1 cup sugar
1 cup corn syrup
DIRECTIONS:
Spray a 13 -by-9-inch baking dish with cooking spray.
Spread Fritos into the baking dish.
Over medium heat, combine peanut butter, sugar and corn syrup. Stir until the ingredients are combined and melted together.
Pour over Fritos. If necessary, use an angled spatula to spread the mixture evenly.
Refrigerate to set. Cut into squares and enjoy!