I first encountered reader Connie Barton of Wilmington, Vt., after I wrote a column on overripe cucumbers about a year ago. After a few emails, she sent me a recipe for her mother-in-law's "amazing pickles," which Connie said her mother-in-law made with "the HUGE, yellow ones that most farmers fed to their pigs unless they lived in my neck of the woods and saved them for me! … [her mother-in-law] began making them in the 1930s as a young bride and possibly got the recipe from her mom." She sent along the recipe for Grammie Barton's Fabulous Pickles, which I shared with my readers.
Through our emails, she and I discovered we had mutual friends in North Adams — Stephen and Elinor Long, who I have known since childhood and my days at the Methodist Church in North Adams. She mentioned she sometimes met them for lunch and we discussed meeting sometime when she was in the area.
A few weeks ago, Steve Long invited me to have lunch with them, their daughter, Karen, and Connie in Bennington, Vt. It was a wonderful lunch, with many topics being discussed — including food and recipes. Connie asked if I had a recipe for Pompadour pudding, which I had never heard of. She told me she and her brother used to ask to have this on a regular basis, and it was a custard pudding served with a dollop of a light chocolate meringue-type frosting.
Before I could do much research into locating a recipe, Connie emailed me, "I have found the recipe (in my grandmother's handwriting) and will try to copy it as is … I don't know if it was a "Garm" original or one she copied. Either way it's been around for at least 75-plus years."
POMPADOUR PUDDING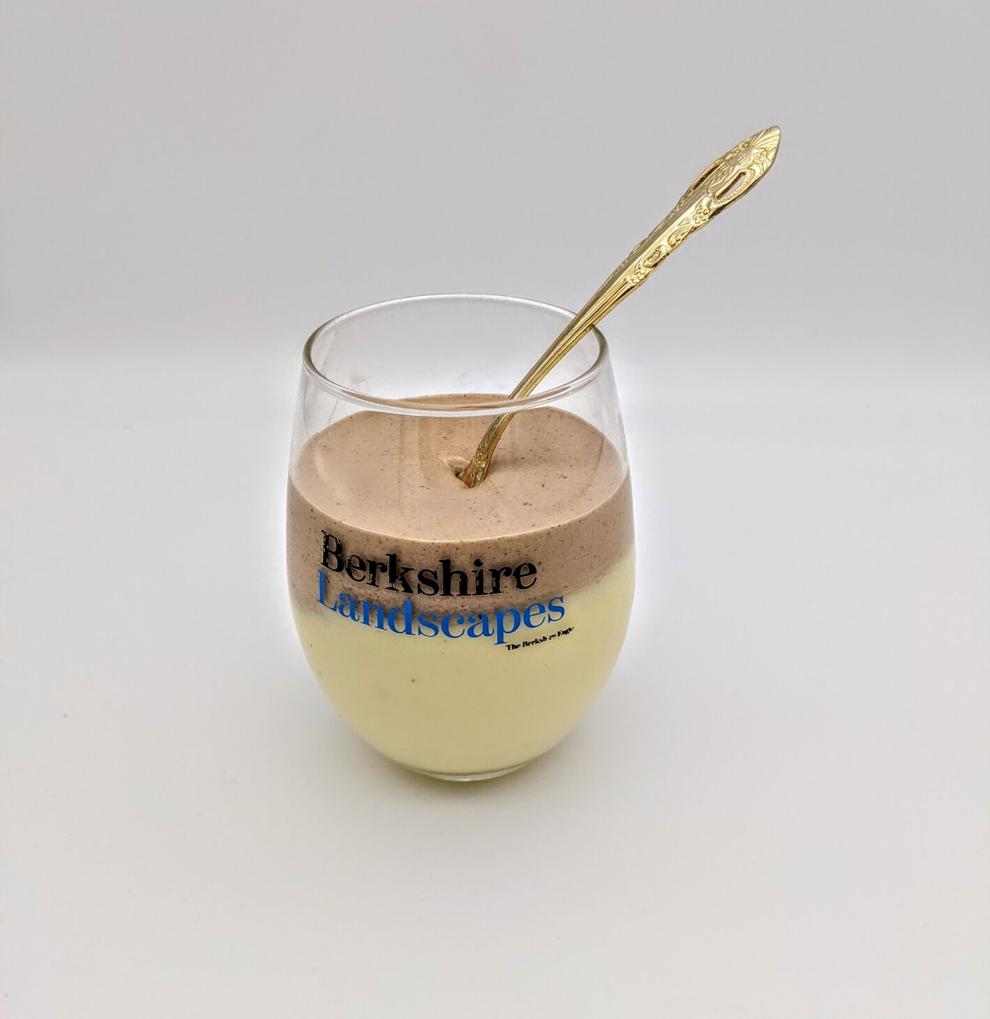 INGREDIENTS
For the custard:
1 quart (4 cups) milk
1 cup sugar
3 egg yolks
2 tablespoons cornstarch
1/2 teaspoon vanilla
For the frosting:
3 egg whites, beaten stiff
1 cup powdered sugar
2 1/2 squares melted chocolate
1/2 teaspoon vanilla
DIRECTIONS
For the custard:
Bring to boil, lower heat, cook until thick, while stirring constantly. Pour into small bowls or custard cups.
For the frosting:
Beat the egg whites until stiff. Gradually add the powdered sugar, chocolate and vanilla into the beaten egg whites.
Drop a large dollop of frosting onto the custard.
Connie added, "It was served in individual bowls/ice cream dishes with more like a large dollop [of the frosting] in the center. If you check the definition of pompadour it makes sense and makes it kinda' fun!"
We also discussed the many cost-saving recipes our mothers had used during our childhood, including salmon and tuna burgers and meatloaves. And then Connie told me about salmon pea wiggle … and followed up in her email, saying, "The salmon pea wiggle is simply a white sauce (amount depending on number of desired servings I suppose) with a can of red or pink salmon (drained of course) plus a can of peas. Served over saltines. That's the best part!!!! As we said, tuna could easily be substituted. It was an inexpensive, easy comfort food type of meal."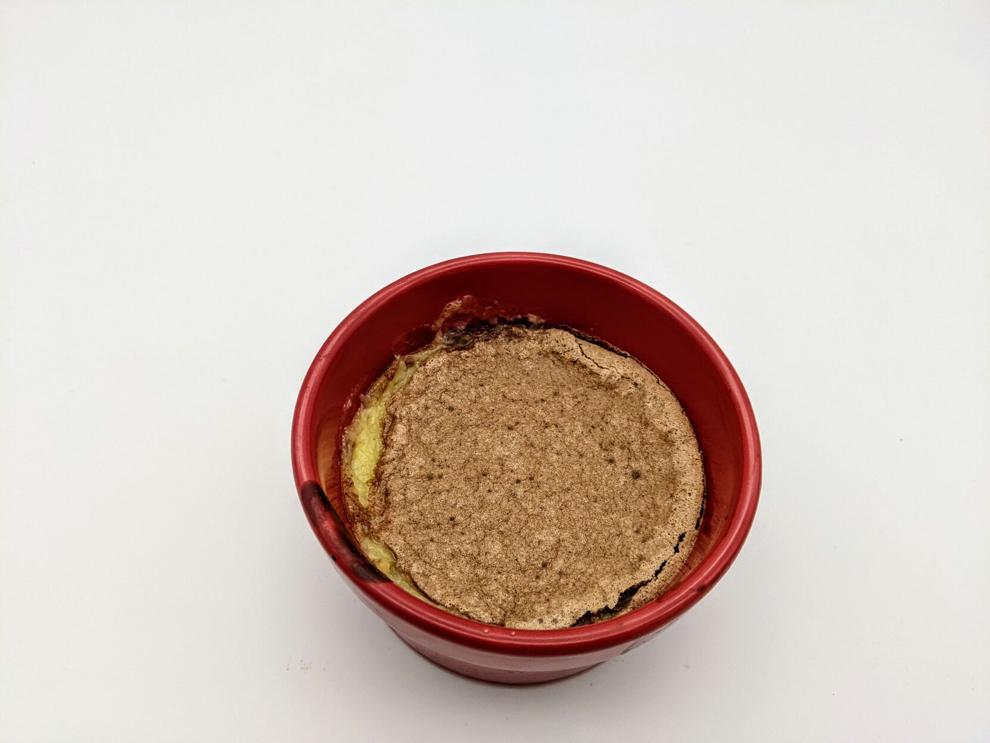 Editor's note: Curious as to whether or not this dish should be chilled or baked (apparently you don't need to do either), a quick scouring of the internet turned up essentially two recipes for this dessert, identical until the last step. One recipe calls for the custard and frosting to be chilled, separately, for an hour each, before the dollop of chocolate is added to the custard. The other recipe says to to spread the frosting, evenly across the custard and place the individual custard cups (ramekins) in a glass baking dish, filled with water about 2/3 up the sides of the cups. Then, bake in a 400 F oven for about 40 minutes or until the topping puffs and cracks a little.