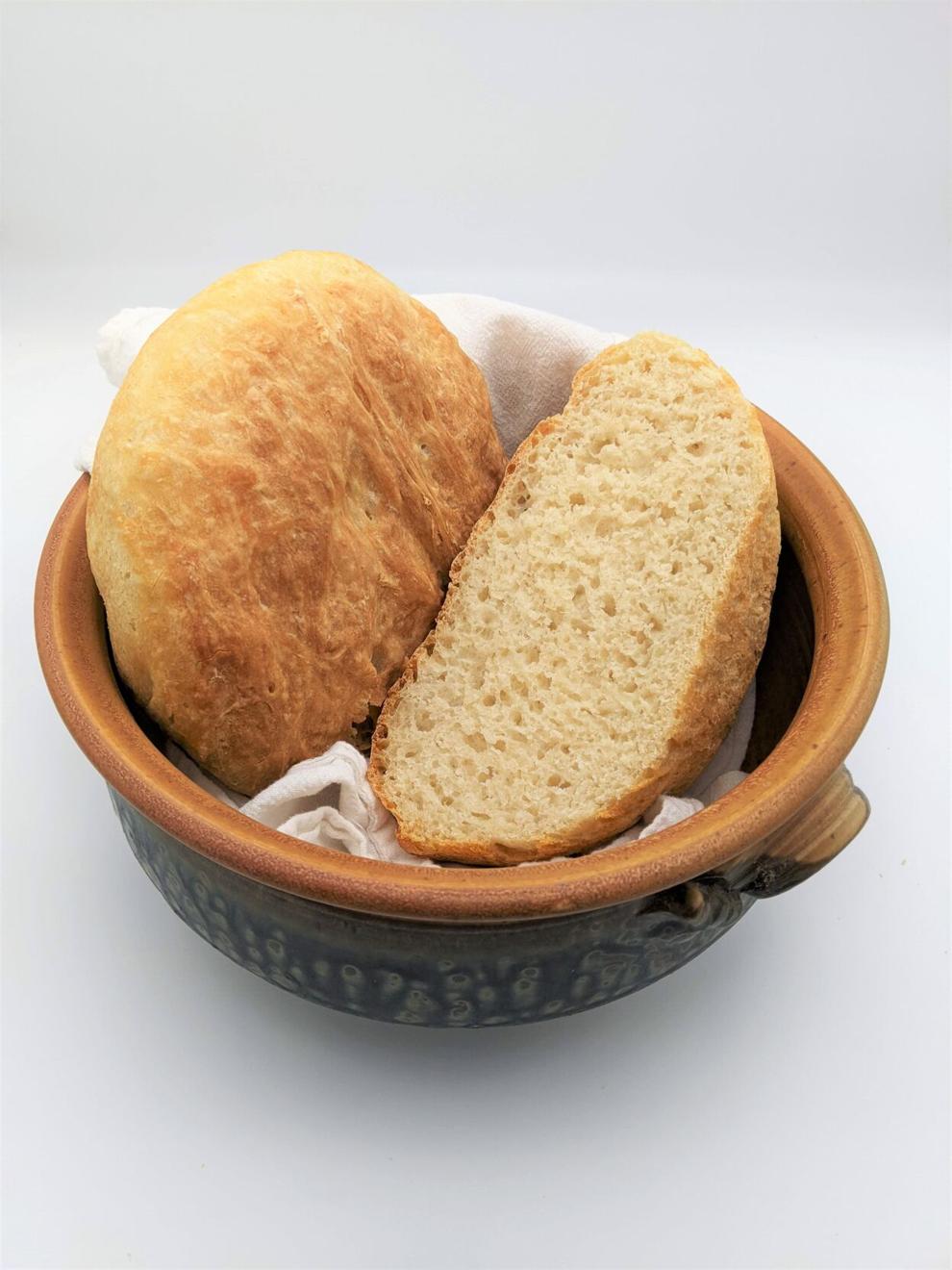 Have you ever tried making one of those recipes from a viral food video hoping to find the fastest way to make some great tasting food?
Over the last two years, there have been a lot of viral food videos originating on TikTok, Facebook and Instagram. One of the greatest viral food hacks, for Baked Feta Pasta, sent TikTok users scrambling to buy large blocks of feta cheese, creating an unnatural shortage of the cheese in some areas. Food content creators have challenged us to try new things, such as making a marble cake that's main ingredient is a box of Hostess cream-filled cupcakes or trying "bacon" made from banana peels.
Still, other content creators are all about sharing their love of food, often specific types of food. One of my favorite food content creators is Amber Estenson Schwarzrock aka @thatmidwesternmom, who loves to share her passion for "Minnesota salads that aren't really salads." There's no lettuce involved in her salads, just containers of Cool Whip, boxes of Jell-O, and fun fillers, such as candy bars or popcorn.
Another favorite of mine to watch is B. Dylan Hollis (@bdylanhollis), a TikTok creator who spends his time re-creating dishes from vintage cookbooks. A few of the gems he's whipped up in his kitchen include a Spaghetti-O Jell-O ring from the 1960s; a peach spam bake, a fake apple pie from 1933, and prune loaf from 1951.
And perhaps, because I've watched these two creators a bit more than I want to admit, the all-knowing TikTok algorithm began showing me instructional food videos via #foodtok . That's how I found this unbelievably easy recipe for peasant bread from Alexandra Stafford (@alexandraskitchen on TikTok), a cookbook author, food blogger and baker from upstate New York. It just popped up in my newsfeed. That must have been a lucky day for me!
The soft-spoken baker, who goes by Ali, first posted the recipe for the bread to her blog about a decade ago. The recipe, "My Mother's Peasant Bread," she says in the post, has been made by her mother for over 45 years. I hate to admit it, but I would have never found her without the short, sweet video that was being liked and shared on various social media platforms.
Why do I like her recipe? For starters, there's only five ingredients. But, most importantly, you don't need to knead it. You just mix everything together in a bowl and walk away. The longest part of this recipe is the waiting, waiting for the dough to rise, and later rise some more. It takes about three hours, from start to finish. Another winning feature of this bread dough recipe is that if you don't have the glass bowls to bake it in, you can bake it in a traditional bread pan. (Go to her website, alexandracooks.com, to find a gluten-free version.)
The bread is delicious, especially warm, with a bit of butter.
TIKTOK NO-KNEAD PEASANT BREAD
(Recipe courtesy of alexandracooks.com)
INGREDIENTS
4 cups unbleached all-purpose or bread flour
2 teaspoons kosher salt
2 cups lukewarm water (made by mixing 1.5 cups cold water with 0.5 cup boiling water)
2 teaspoons sugar
2 teaspoons instant yeast, I love SAF Instant Yeast, see notes below
room temperature butter, about 2 tablespoons
DIRECTIONS
Mix the dough: In a large mixing bowl, whisk together the flour, salt, sugar, and instant yeast. Add the lukewarm water. Mix until the flour is absorbed.
Let it rise: Cover bowl with a tea towel or plastic wrap and set aside in a warm spot to rise for 1 1/2 to 2 hours.
Because this is a very wet dough, it must be baked in an oven-proof bowl. I used two Pyrex 1L 322 size, but any two 1-quart or 1.5-quart oven-safe bowls will work. Grease your oven-safe bowls with about a tablespoon of butter each. (See below for how to bake in a loaf pan)
Let it rise again: Using two forks, punch down your dough, scraping it from the sides of the bowl, which it will be clinging to. As you scrape it down, try to pull the dough toward the center You want to loosen the dough entirely from the sides of the bowl, and you want to make sure you've punched it down. Then, take your two forks and divide the dough into two equal portions — eye the center of the mass of dough, and starting from the center and working out, pull the dough apart with the two forks. Then scoop up each half and place into your prepared bowls. Let the dough rise again, until it crowns the rim of the bowl, about 30 minutes.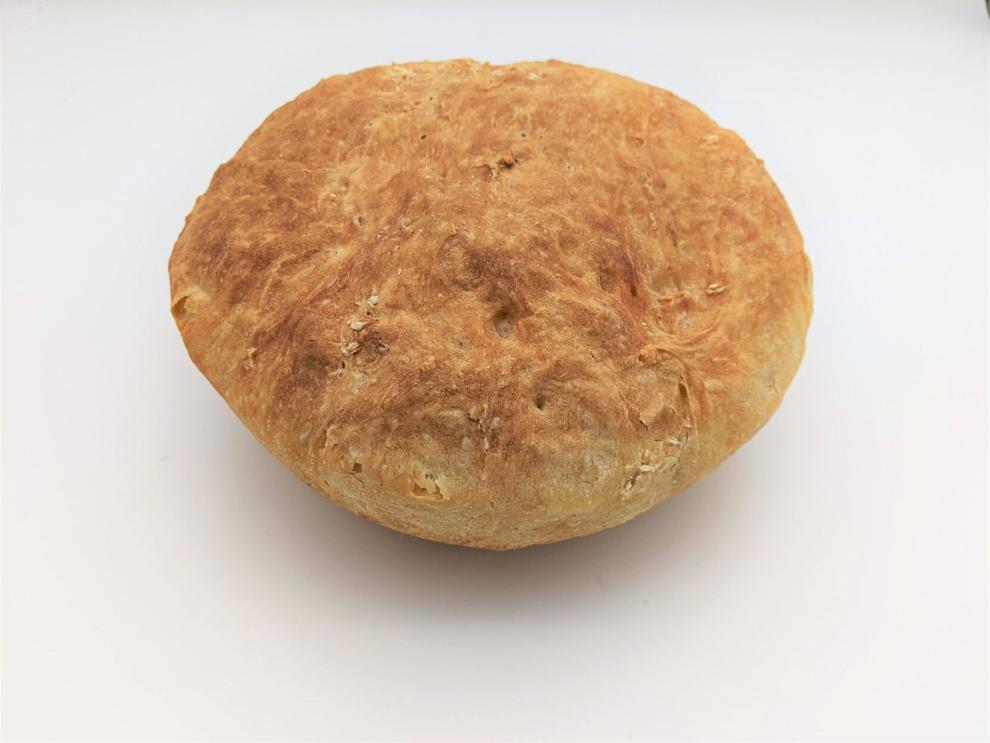 Bake it: Preheat the oven to 425 F. Bake for 15 minutes. Reduce the heat to 375 F and bake for 15 to 17 minutes longer. Remove from the oven and turn the loaves onto cooling racks. If you've greased the bowls well, the loaves should fall right out onto the cooling racks. If the loaves look a little pale and soft when you've turned them out onto your cooling racks, place the loaves into the oven (outside of their bowls) and let them bake for about 5 minutes longer. Remove from oven and let cool for 10 minutes before cutting.
**To bake in a loaf pan: Using an 8.5-by-4.5-inch loaf pan or a 9-by-5-inch loaf pan, you'll only be able to bake 3/4 of the dough in it; bake off the rest of the dough in ramekins or other small vessels. You can also make increase the recipe by half to have enough to bake in 2 loaf pans. If you have a large loaf pan, such as a 10-by-6-inch loaf pan, you can bake off the entire batch of dough in it. For loaf pans, bake at 375 F for 45 minutes.