What would pair well with the Wicked Witch of the West? Some green Chartreuse? Midori perhaps — or is that too on the nose?
Maybe something smoldering, with mezcal, or get fancy with the presentation, using a sugar cube or rock candy stick that will melt away in liquid. Surrender, Dorothy!
As cocktail mixing became my pandemic-era obsession, I've enjoyed getting a little creative with my libations. It's not just me — cocktail pairing has become a hot topic as Americans spend more of their drinking dollar on hard liquor. For those looking to go beyond the barroom basics, a little bit of glamor and a whole lot of wordplay can spice up your sips in creative, engaging ways.
With the Academy Awards around the corner, that means melding movies with mixology. A college friend of mine tweets her pun-driven Oscars party snacks each awards season, so why not take the trend to the liquor cabinet?
Recently, I spiced up my annual birthday viewing of 1965 Best Picture nominee "Doctor Zhivago" with a cocktail party featuring seven drinks themed to the film's principal characters, plus one "mocktail" derived from Boris Pasternak's book.
Here are recipes for those beverages, plus some tips on how to script your own menu — whether for an Oscars party or your own favorite piece of media.
OSCARS-INSPIRED COCKTAILS
THE LARA
(Inspired by the Last Word)
"Zhivago" director David Lean and cinematographer Freddie Young constantly pair objects across cuts to create seamless transitions within scenes. The sunflowers and daffodils that become the blonde hair of Julie Christie's Lara inspired this sunny, slightly sweet offering. Banish the bright red cherries of sundae bars from your mind: Maraschino liqueur is distilled from cherries, but barely tastes like them. Yellow Chartreuse, for its part, is herbal and syrupy.
INGREDIENTS
1 ounce vodka
1 ounce yellow Chartreuse
1 ounce maraschino liqueur
1 ounce lemon juice
Cherry
Lemon twist
DIRECTIONS
Add vodka, yellow Chartreuse, maraschino liqueur and lemon juice to a shaker with ice. Shake until chilled. Strain into a coupe glass with a cherry and lemon twist.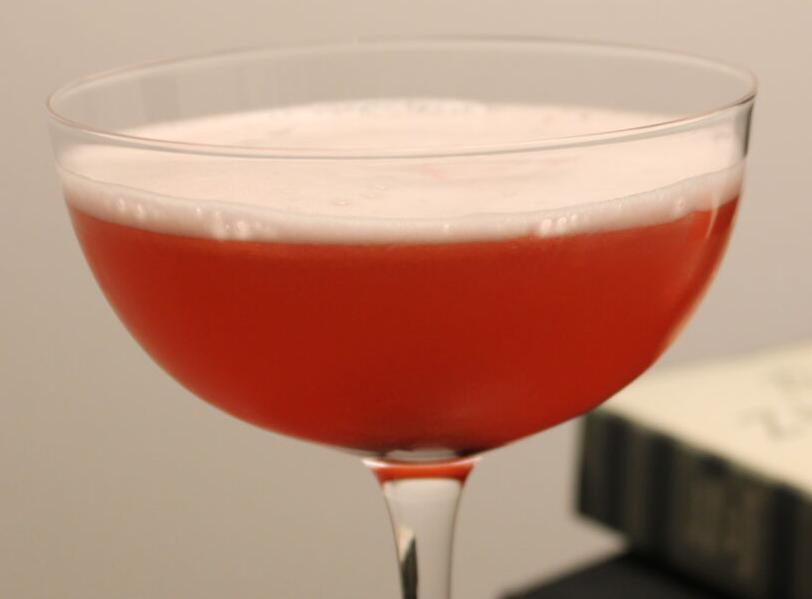 THE TONYA
(Inspired by the Pink Lady)
This is inspired by Geraldine Chaplin's iconic reveal as Tonya — in fur-lined pink wonderment out the window of the Paris-to-Moscow train. Calvados, a delicate French apple brandy takes the place of the usual applejack, and not just for narrative reasons — most applejack you see nowadays is just flavored grain alcohol; I want the cidery stuff! As for foam, I had better luck with a tree bark-derived foaming agent, with the key being to shake very, very well and be lax with one's strainer.
INGREDIENTS
1 1/2 ounces vodka
1/2 ounce Calvados
3/4 ounce lemon juice
1/4 ounce grenadine
Egg white or other foaming agent
DIRECTIONS
Add all ingredients into a shaker. Shake very well, and strain into a coupe glass with a cherry.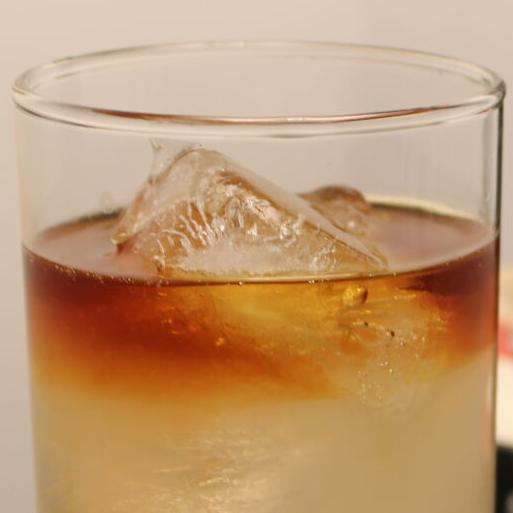 THE PASHA
(Inspired by the daiquiri)
This one is built solely around that dark rum float — a reference to iodine, the brown disinfectant Pasha asks for after he's wounded during a protest. Floating is an easy way to dress up a simple cocktail. Slowly pour the intended liquid (it ought to be as light or lighter than the base, and a contrasting color) over the back of a spoon with its edge near the inside rim of your glass. The dark rum's sweetness here also eighty-sixes the simple syrup usually seen in a daiquiri. Dress the drink up further by using several types of light rum, and use enough liquid in these proportions to fill your glass.
INGREDIENTS
3 ounces light rum
1 ounce lime juice
1 ounce dark rum
Angostura bitters
DIRECTIONS
Add light rum and lime juice in a shaker. Shake. Strain into a Collins glass filled with ice. Float about 1 ounce of dark rum over the top, then shake on a few dashes of angostura bitters.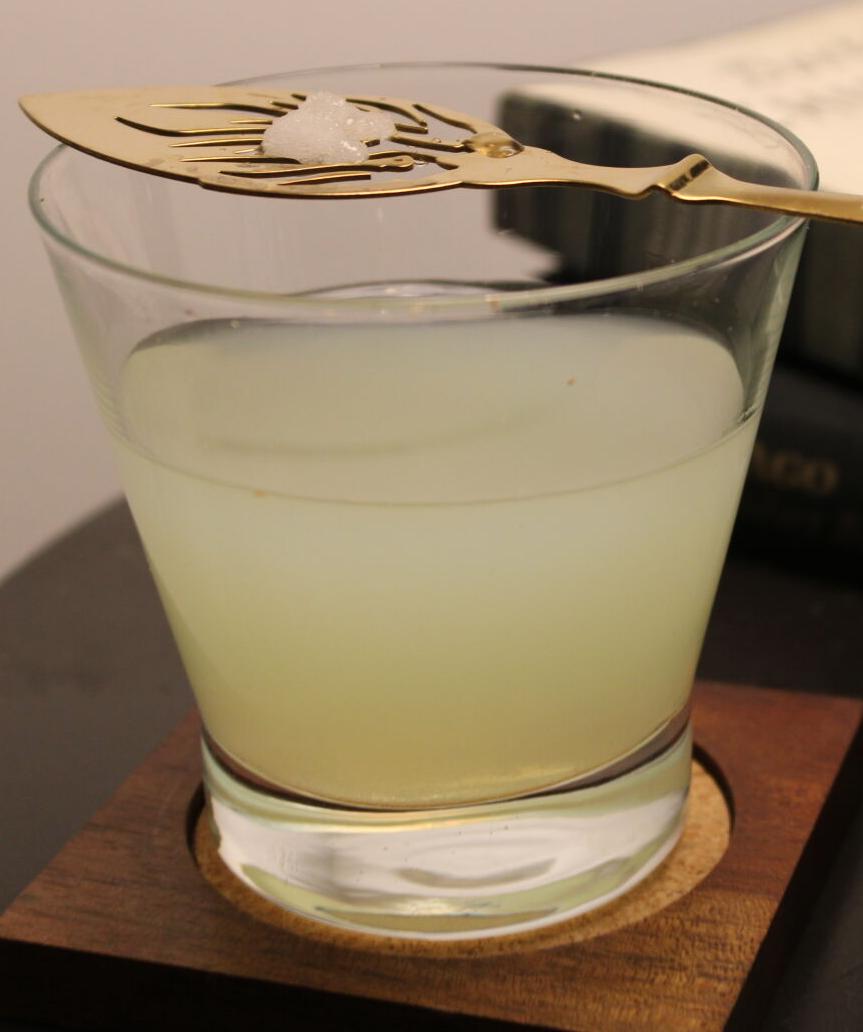 THE KOMAROVSKY
The sugar cube does the narrative heavy lifting here, referencing Rod Steiger's manic insistence that a deprived Lara accept his gift of sugar for her daughter. Other than that, this is just absinthe done the classic way. An absinthe spoon is used to pour the water over, but any strainer works.
INGREDIENTS
5 ounces ice-cold water
1 ounce absinthe
1 sugar cube
DIRECTIONS
In an absinthe glass or other short vessel, slowly pour 5 ounces ice-cold water over a sugar cube onto 1 ounce absinthe.
THE UNCLE ALEKS
(Inspired by the Black Manhattan)
Sir Ralph Richardson has many iconic lines in the film, and this is based on one of his best. "Observe," he says, "I am now lighting the last half of the last cigar in Moscow." This cocktail goes smoky with mezcal, and Old World with the bitterness of Cynar, an Italian aperitif made with artichokes. As we enter the stirred cocktails, remember one handy rule of thumb: If it's all-booze, stir; if you add fruit juice or other adulterants, shake it up!
INGREDIENTS
2 ounces rye
3/4 ounce Cynar
1/4 ounce mezcal
Dash angostura bitters
Dash orange bitters
Orange twist
DIRECTIONS
Combine the rye, Cynar, mezcal and bitters. Stir, then strain into a rocks glass with an orange twist, on a big ice cube if desired.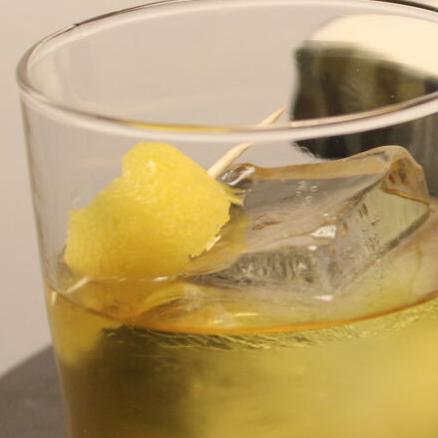 THE YURI
(Inspired by the White Negroni.)
Yuri was the hardest character to pair, so perhaps it is poetic (forgive me!) to use Suze, one of the hardest boozes to find a place for. Bitter and distinctly grassy-tasting, the French herbal liqueur is made with gentian and joins here with Lillet Blanc, a deep, fruity fortified wine. It reflects the ties Omar Sharif's character always feels to the land. The balalaikas swell as the power of wind or the burble of a waterfall reveal themselves, and this drink is an aim at "zemlya" — the good Earth.
INGREDIENTS
1 1/2 ounces gin
1 ounce Lillet Blanc
1/2 ounce Suze
Cocktail onion
Lemon twist
DIRECTIONS
Combine gin, Lillet Blanc, Suze. Stir. Strain into a rocks glass on a big ice cube, with a cocktail onion and a lemon twist.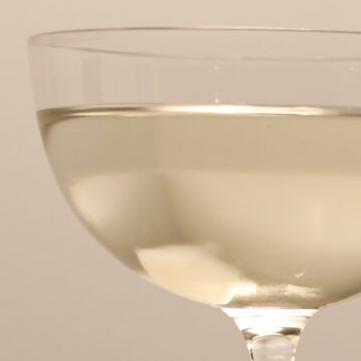 THE YEVGRAF
(Inspired by the martini)
I will die on the hill that a martini is meant for gin, but only one cocktail here contains the juniper elixir. A nod to the film's Russian setting, I subbed in vodka everywhere except the Yuri, where I needed the grounding flavor of gin to work its magic. I tried throughout this menu not to fall to cliché (not a White Russian in the bunch), but the omnipresence of vodka is true to the film, and this vodka martini is the closest realization of bootleg hooch I could countenance.
INGREDIENTS
Vodka
Extra-dry vermouth
Orange bitters
Cocktail onion
DIRECTIONS
Combine your desired ratio of vodka to extra-dry vermouth. Stir with orange bitters and strain into a coupe glass with a cocktail onion.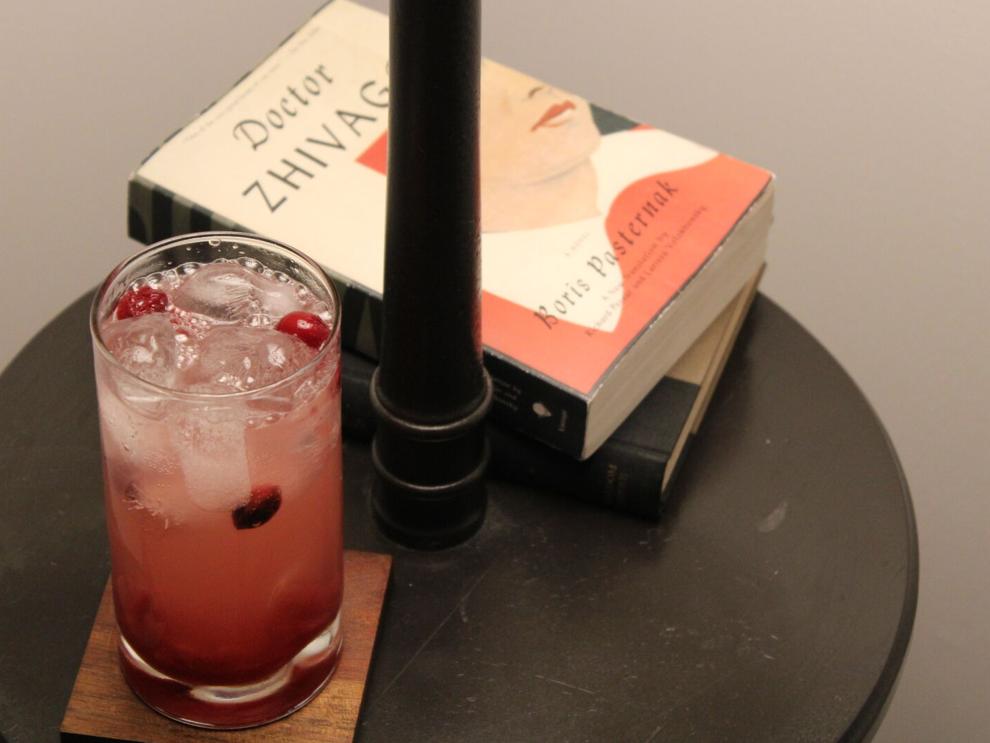 THE BORIS PASTERNAK
The most complicated drink here is non-alcoholic. Mocktails are harder, plain and simple — if you want them to be as elevated as the cocktails they're alongside. I also got a little carried away by making my own cranberry boba (tapioca pearls, aka "bubbles"). Just substitute pure cranberry juice for the water in a from-scratch boba recipe, then let finished boba sit in a cranberry simple syrup (the same juice and sugar, 50-50, with some cranberries thrown in for a light candying) in the fridge for a few hours or overnight. Eagle-eyed readers will note this "float" is heavier than the drink it's entering. In this case, I'm going for a slow drip-down-the-sides look upon serving. For the record, this drink is an homage to rowan berries, which occupy several moments of wondrous symbolism in the novel.
INGREDIENTS
Candied cranberries
Cranberry boba
Lime seltzer
1/2 ounce lime juice
Cranberry juice
Cranberry syrup
DIRECTIONS
In a Collins glass, layer the bottom with candied cranberries and cranberry boba, then fill with ice and pour in lime seltzer stirred with 1/2 ounce of lime juice. Float a splash of cranberry juice and cranberry syrup over the top.
PARTY TIPS
Variety is the spice of life: Aim for diversity on all fronts: base liquors, booziness and flavor profiles — tart, vegetal, fruity, smoky, sharp, bitter, even spicy if the concept allows. This will give your guests the ability to craft the evening they want with the things they enjoy.
Tell, don't show: Cocktails can be a bit inaccessible with their expense and jargon. For those who may not be able to tell their Campari from their Calvados, a description of the drink makes your menu much clearer. It doesn't need to be overdone, just hints: strong, dry, sweet, etc.
Embrace everyone: Non-alcoholic options are not only a critical part of being a responsible host, but it also welcomes those who prefer not to imbibe into the fun. It is much nicer to have a mocktail on the menu than just the mixers.
Don't be obvious: There are many ways to tie a drink to a work of art — a character's appearance, their psyche or even a pun on the lines they speak. Any of these can be a fruitful source of inspiration, but be clever: The only movie that pairs with a White Russian is "The Big Lebowski."