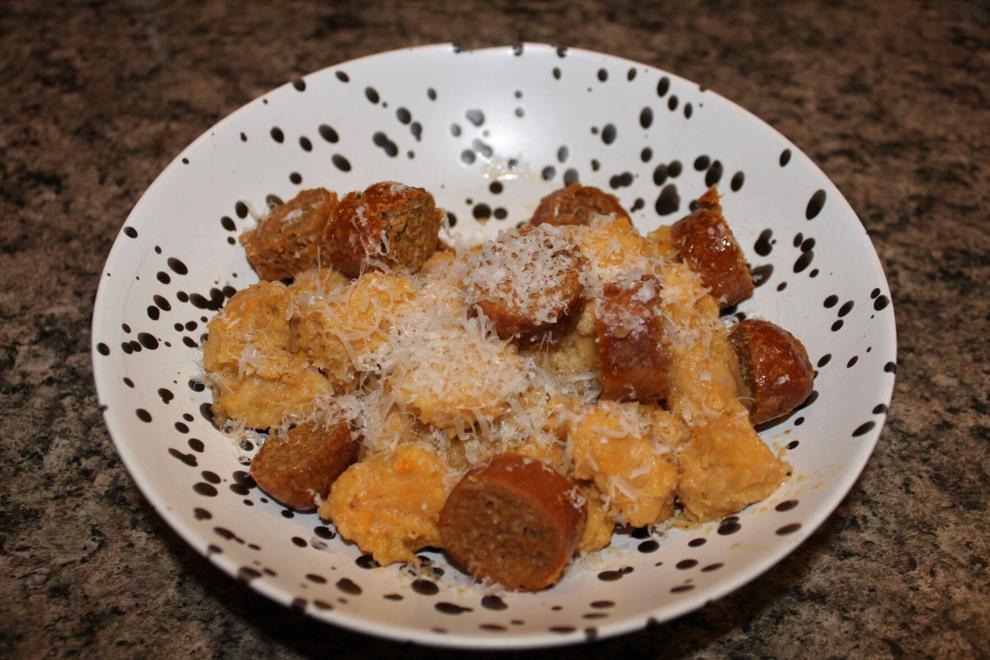 During Passover (or Pesach), religious Jews abstain from eating leavened grains. This is why matzo is such an important part of the spring holiday. For about a week, some Jews restrict their diet to no bread, pasta or, frankly, any foods that contain wheat, barley, oats or rye.
For a Passover Seder, it is easy to construct a menu that does not feature grains that can be leavened. Many families fill up with a traditional spread of matzo ball soup, gefilte fish, charoset and brisket for their feast. Yet, it can be a little more tricky to round out the rest of the week's meals when flour, bread and other dishes that feature a grain are avoided.
I thought it would be a fun exercise to try making gnocchi using matzo instead of standard all-purpose flour. For those unfamiliar, gnocchi are small potato dumplings or pasta that come from Italy. Gnocchi is a dish that I am fond of making but am still far from perfecting. Like most pasta-making, gnocchi is finicky. It requires good timing and an experienced hand.
Perfectly fluffy gnocchi comes from a cook who has spent too many hours (or years) covered in flour making the little potato pillows. I would say that I have probably made gnocchi about 20 to 30 times in my life and am still far from satisfied with my product.
They range from good to great, but rarely do I find them perfect.
I used sweet potatoes in my recipe this week. Usually, I would recommend russet potatoes I just didn't have any in the house. I like the subtle sweetness that comes with sweet potato gnocchi, but often I find that sweet potatoes need more flour and can end up a little mushy if overcooked.
Substituting matzo meal for flour didn't change a lot in my gnocchi-making regime.This gave me confidence that a matzo meal gnocchi could become an interesting meal people keeping Passover this year.
I served my gnocchi with brown butter and Beyond Meat Beyond Sausage (plant-based links), but really, any sauce from pesto to marinari is a great accompaniment.
MATZO GNOCCHI
Makes 3 servings:
INGREDIENTS
1 1/2 pounds potatoes (I used sweet potatoes but any high-starch potato, like russets, will work)
1 1/2 cup finely ground matzo meal (plus a little extra for flour surfaces or if the dough feels too tacky)
1 egg
salt
DIRECTIONS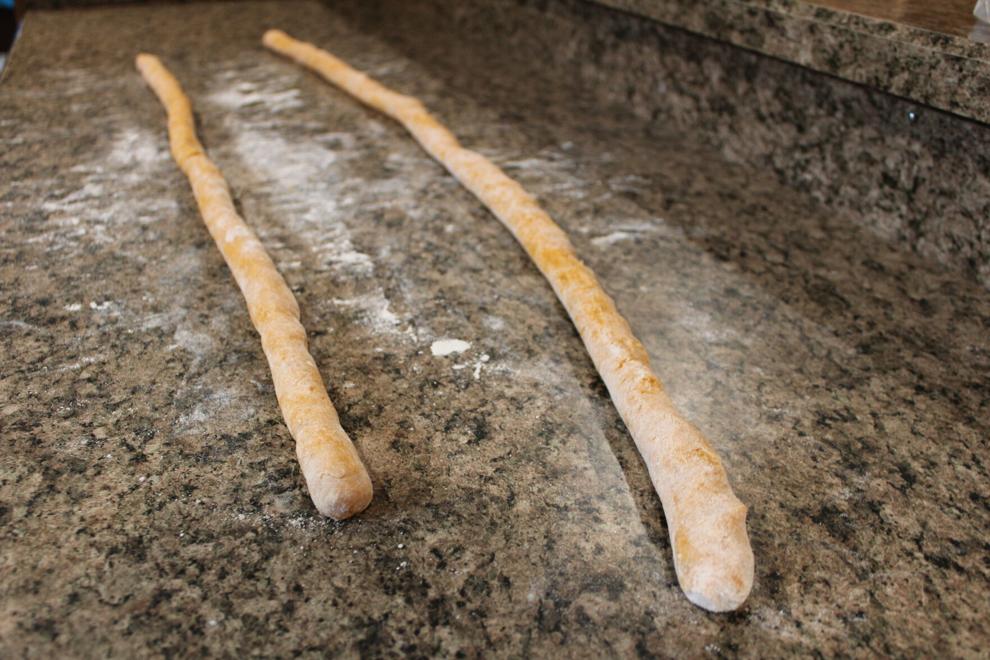 Peel and cut potatoes into somewhat uniform pieces. Place in a medium/large saucepan and fill with enough cold water to cover potatoes by at least 2 inches. Add a heaping tablespoon of salt to the water and bring to a boil. As soon as the water boils, drop the heat to a steady simmer and cook until the potatoes are soft enough to insert a paring knife smoothly into the flesh.
Drain potatoes and allow to cool in the colander. Mash the potatoes with a masher or ricer in a bowl. Add
a tablespoon of salt and a cup of matzo meal. Beat in the egg and mix until the dough comes together into a loose ball.
Transfer the dough to a matzo meal-floured work surface. Cut the dough into 2-3 equal pieces and roll the dough on the surface into a long rope about an inch thick. Make sure the surface and the ropes are well-floured (with matzo meal) so the gnocchis don't stick. Using a bench scraper or knife, cut the rope into inch long pieces.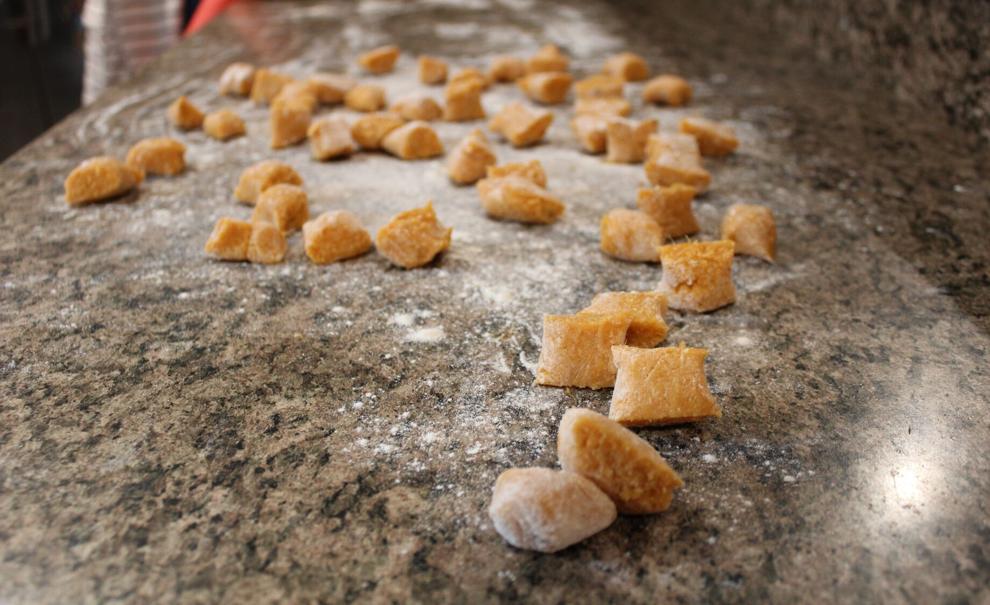 Bring another pot of salted water to a boil and drop gnocchis into the boiling water in batches so as to not crowd the pot. Once the gnocchis float, remove them and add them to a simmering sauce, a bowl of pesto or quickly saute them in butter.
Pesach Sameach