Do you occasionally find that you need a spice that isn't readily available at your local store? Or, that you need it when the stores are closed? Or, the variety of said spice available has something in it you are trying to avoid? Or, do you just like to make your own spice blends?
I can check all of the above boxes. Sometimes, I just can't find a spice. Sometimes, a spice blend includes hot peppers or bell peppers in it, which I have to avoid because of a food sensitivity issue I've developed. Sometimes, I just want to make my own version of something. Luckily, I live in the time of the internet and have a multitude of resources at the tip of my fingers and can find recipes for just about any spice blend.
I regularly make this curry spice blend to use in a variety of dishes. I like this version from minimalistbaker.com because I can modify it by leaving out the 1/2 teaspoon of cayenne pepper the original recipe calls for.
And for those of us who use Italian seasoning in everything (raises hand), I've included a recipe for those times you find yourself low on the blend you bought at the store, even though you have all the ingredients needed to make it in your spice drawer already.
CURRY POWDER BLEND
(Adapted from the minimalistbaker.com)
Yield: 5 tablespoons
INGREDIENTS:
2 tablespoons ground coriander
2 tablespoons ground cumin
1 1/2 tablespoon ground turmeric
2 tablespoons ground ginger
1 tablespoon dry mustard
1/2 teaspoon ground black pepper
1 teaspoon cinnamon
1/2 teaspoon ground cardamom
DIRECTIONS:
Add all spices to a small jar and shake. Use in soups, stews, curries and more. Store in an airtight container in a dark, dry location. Keeps for three months.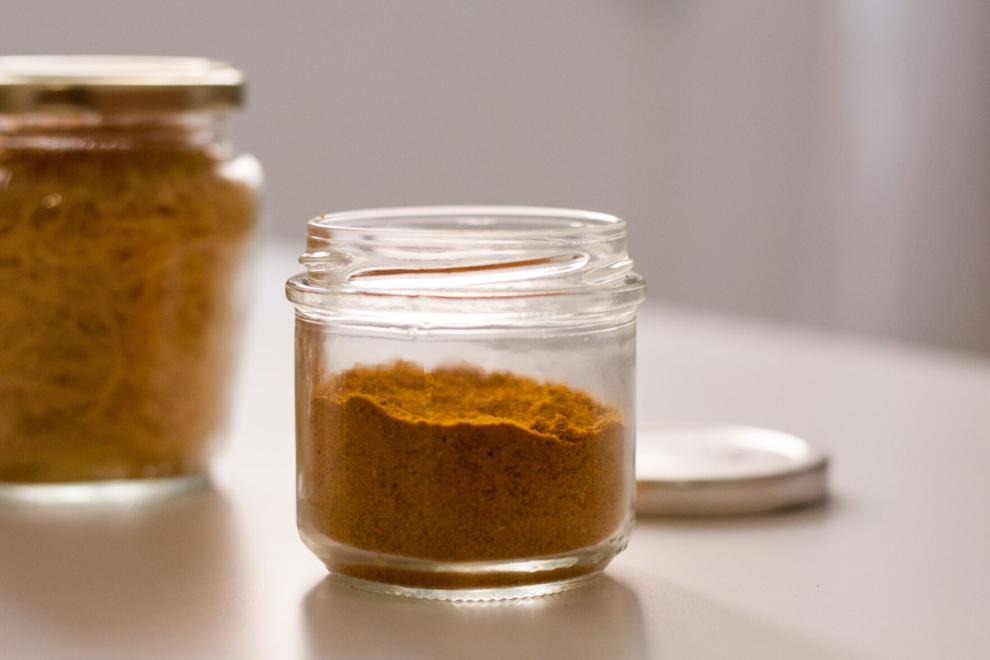 Note: Add 1/2 teaspoon of cayenne pepper or ground chilies to add some heat.
---
ITALIAN SEASONING BLEND
Yield: About 1/4 cup
INGREDIENTS:
1 tablespoon dried basil
1 tablespoon dried oregano
1 tablespoon dried thyme
1 1/2 teaspoons crushed, dried sage
1/2 teaspoon dried rosemary
DIRECTIONS:
Combine all of the dried spices in a medium bowl. Transfer to a small airtight container and store in a dark, dry location for up to six months.