"I'm having fun making these," Isaac, my 17-year-old son, said as he flipped potato wedges in a pan on our stovetop Sunday night.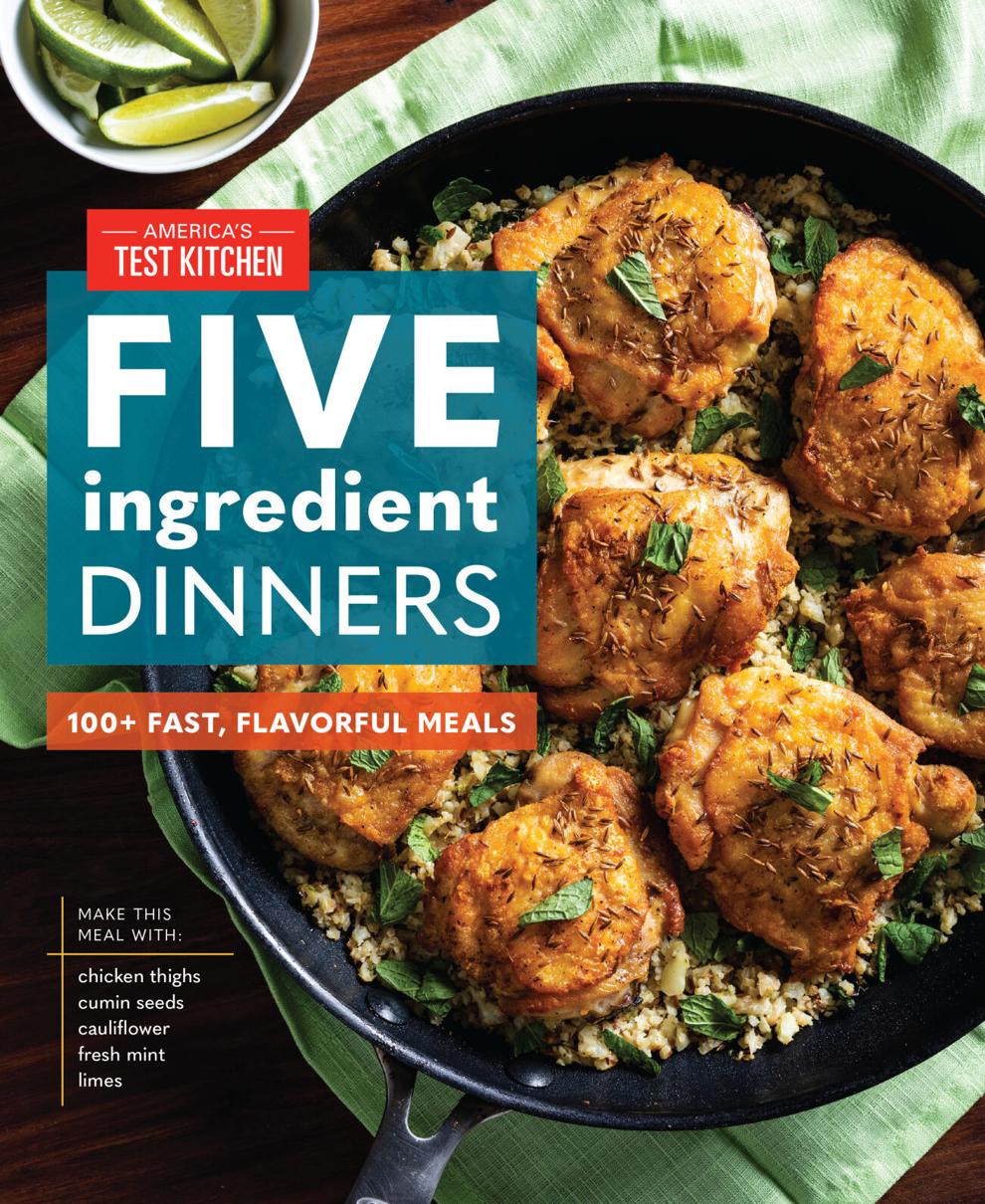 It was the final part of one of two recipes he'd asked to make from the "Five-Ingredient Dinners: 100+ Fast, Flavorful Meals," a recently released cookbook I had received from America's Test Kitchen. If you've been following this column since I took it over in May (or previously filled in for Lindsey Hollenbaugh), you know that Isaac has been my cooking companion since he was little. But mostly, he's my sous chef. Aside from a few baking projects, he's rarely at the wheel, but this time around, I decided to let him be the top chef. For a recipe of Curried Chicken with Okra, I trimmed and cut chicken thighs into 1-inch cubes and stemmed and cut okra. He did the rest.
For this meal of pan-seared strip steaks with crispy potatoes, I did little more than watch from the sideline. I washed two large russet potatoes, which I cut lengthwise into 1-inch wedges. I then handed over the cookbook, two New York strip steaks, the potatoes and left him to his own devices. He soon had two strip steaks searing in a pan on the stove. "I've never made steak before," he later stated matter-of-factly, as I sliced the steak and he watched. One steak came out a perfect medium rare, the other a slightly pink medium well.
"Better than expected," he said, grinning ear-to-ear. "I thought I had really overcooked both."
But he took the most pride in the potato wedges, which were a crispy golden brown when done.
The great thing about this cookbook is that it's designed for real life — days when you have less time or are too tired to cook a big meal, but still want a delicious dinner. The recipes utilize microwaves; allow for the use of frozen vegetables, jarred pestos and canned beans; and aim to cut down on food waste. Its recipes use foods in new ways and also are great for new and not-so-confident cooks, offering step-by-step directions as well as a variety of tips and tricks, as well as an index of nutritional information. And the recipes utilize five main ingredients — a few staple ingredients such as salt, pepper and vegetable oil are utilized but not counted — keeping each recipe simple and easy to prepare.
PAN-SEARED STRIP STEAKS WITH CRISPY POTATOES
(Courtesy of America's Test Kitchen)
Serves: 4
Total time: 50 minutes
INGREDIENTS
1 1/2 pounds russet potatoes, unpeeled, cut lengthwise into 1-inch wedges
Two 1-pound boneless strip steaks, 1 to 1 1/2-inches thick, trimmed and halved crosswise
1/2 cup of pesto
Staple Ingredients: vegetable oil, table salt, pepper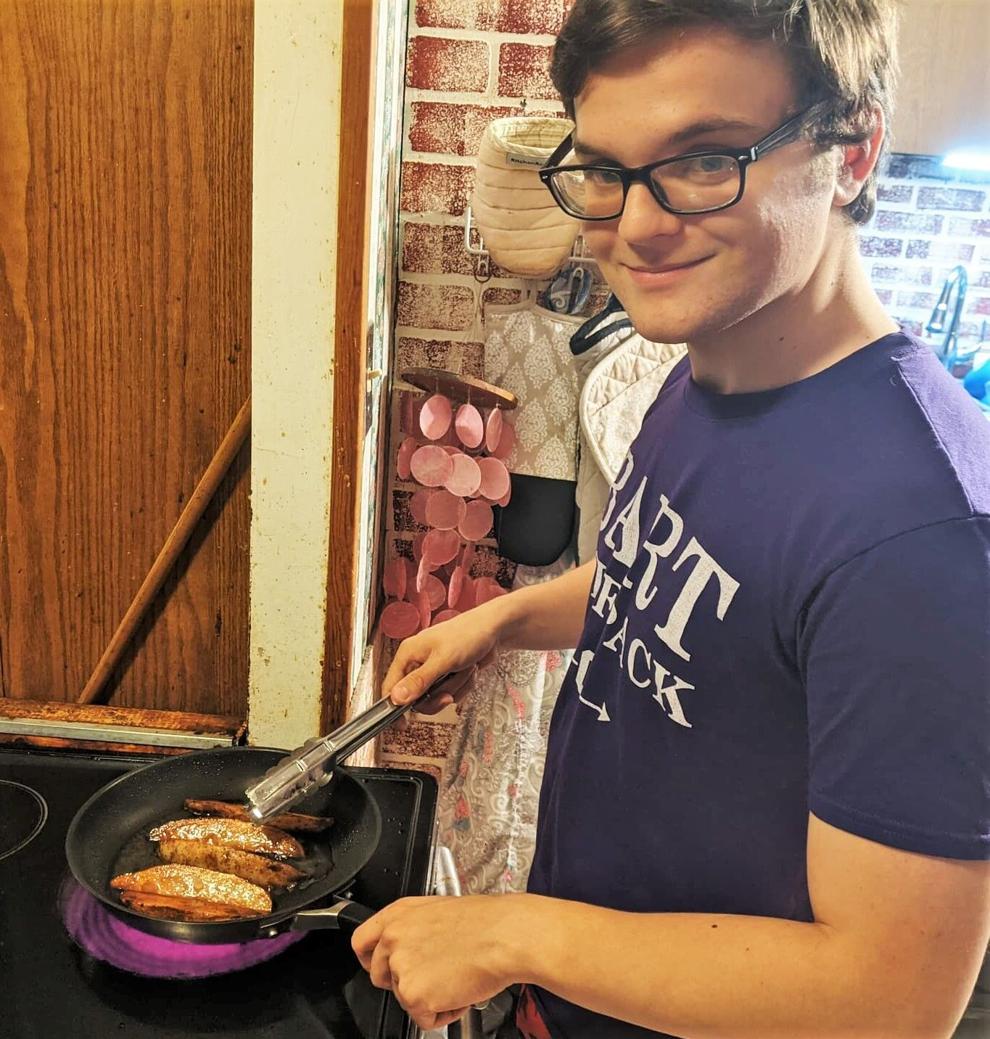 DIRECTIONS
Combine potatoes, 1 tablespoon of vegetable oil, 1/4 teaspoon slat and 1/8 teaspoon pepper in a bowl, cover and microwave until potatoes begin to soften, 7 to 10 minutes, stirring halfway through; drain, well.
Pat steaks dry with paper towels and sprinkle with 1/2 teaspoon salt and 1/4 teaspoon pepper. Heat 1 tablespoon oil in a 12-inch nonstick skillet over medium-high heat until just smoking. Add steaks and cook, flipping every 2 minutes, until exteriors are well browned and meat registers 120 to 125 F (for medium rare), 10 to 12 minutes. Transfer to plate, tent with aluminum foil and let rest for 5 minutes.
Heat 1/4 cup oil in now-empty skillet over medium-high heat until shimmering. Add half of potatoes in single layer and cook until golden brown on both sides, 3 to 6 minutes per side. Transfer potatoes to paper towel-lined plate and season with salt to taste. Repeat with remaining potatoes.
Serve potatoes and steak with pesto.