Chicken wings are a Super Bowl tradition, and a beloved staple in Berkshire County every day. So who has the best wings in Berkshire County?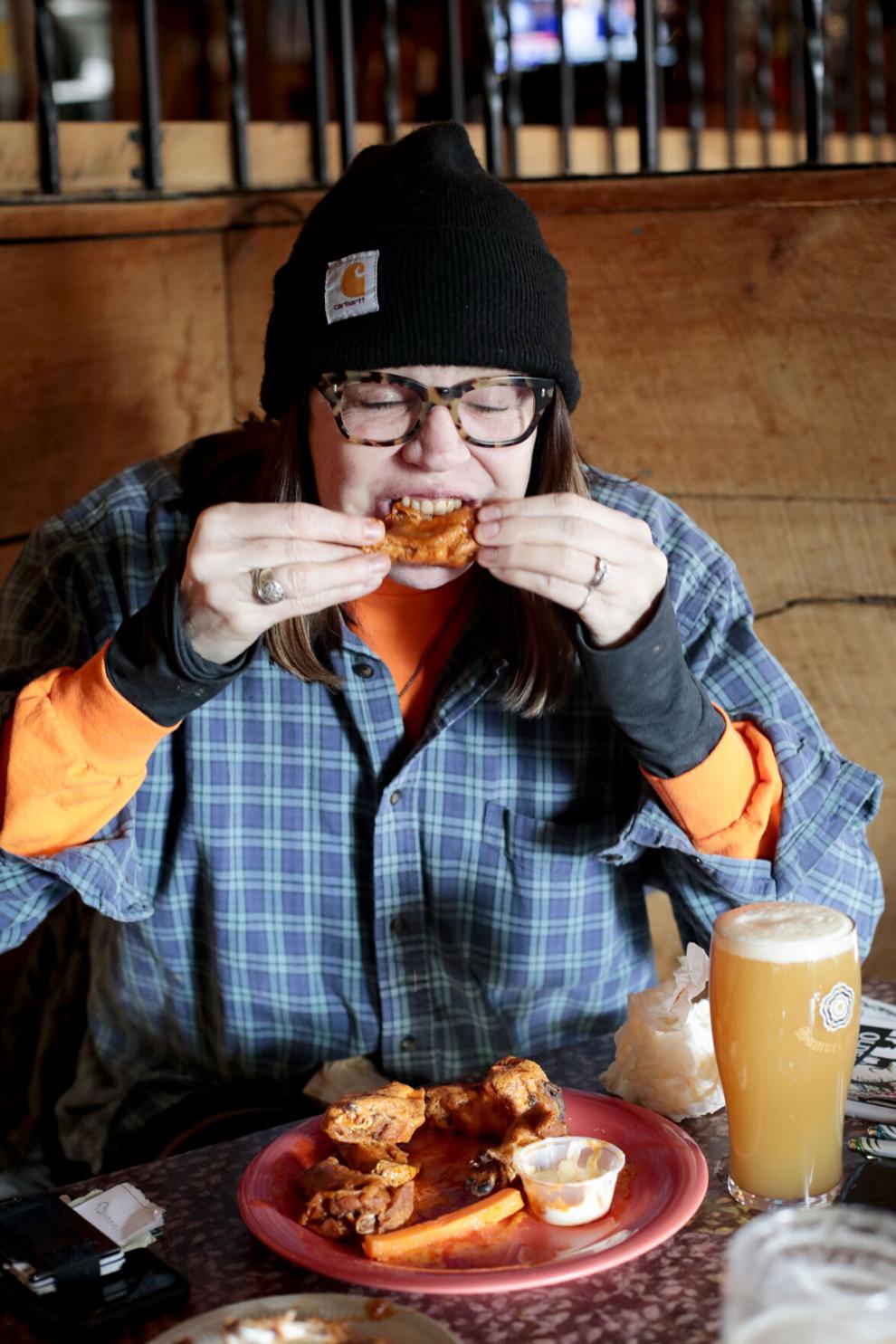 Winner: Ye Old Forge
125 N. Main St., Lanesborough
Ye Old Forge takes the prize as the makers of the best wings in Berkshire County. Grab yourself a plate of Olde Forge Original, Buff Orpingtons or Dean's wings, $12.50 for half a dozen and $22.50 for a dozen.
Menu: yeoldeforge.com/our-menu
Second place: Cim's Tavern
429 Fenn St., Pittsfield
If you haven't tried them, check out Cim's Brandy Glazed Hot Wings, $13.99 for eight, as well as hot, barbecue, or garlic parmesan wings at 10 for $12.99, 20 for $22.99, or 50 for $59.00, if you're feeding a crowd.
Menu: cimstavern.wixsite.com/pittsfield
Third place: Hangar Pub and Grill of Pittsfield
1350 East St., Pittsfield
Hangar pub has 26 flavors of chicken wings available, sold by the pound, perfect for any weeknight dinner, or game day party. 1 pound of wings is $14.99, 1 1/2 pounds is $19.99, two pounds is $25.99, four pounds is $49.99, and six pounds is $72.99.
Menu: hangarpubandgrill.com
Fourth place: Patrick's Pub
26 Bank Row, Pittsfield
Patrick's Famous Wings come in traditional buffalo, teriyaki ginger, chipotle barbecue and garlic parmesan, 10 for $13.50, 15 for $18, and 25 for $28.
Menu: patrickspubma.com
Fifth place: It's a tie!
Mingo's Sports Bar & Grill
41 Roberts Drive, North Adams
Mingo's offers wings made with 10 sauces to choose from, including the Mingo's Original, apple glaze and sweet chili, 12 for $16.99.
Menu: mingossportsbar.com/menu
Barrington Brewery & Restaurant
420 Stockbridge Road, Great Barrington
Barrington Brewery and Restaurant starter wings come in garlic parmesan, sweet Thai chili, mango habanero, Buffalo and Oaxacan flavors, eight for $14.
Menu: barringtonbrewery.net