Every now and then, I pause from daily routines and contemplate the many positive benefits of having a vegetable garden. There are, of course, the physical benefits from the labor required to plant and maintain a garden. I may not have the body of an Olympic gymnast, but I do match up well against a sumo wrestler — uh, physique wise, not strength wise. Another benefit is the mental aspect. Sure, there are frustrations relating to weather, weeds, and plant pest and disease problems. However, there is tremendous satisfaction in being able to grow some of your own food. In fact, we grow a lot of our own food. I'd estimate that most of the food we eat comes out of the garden. Just this week, our meals consisted of corn chowder, vegetable pie, ratatouille, shepherd's pie, and various salads. That trend will continue through much of the winter due to the fact that a lot of the vegetables coming from our garden will be preserved for year round consumption.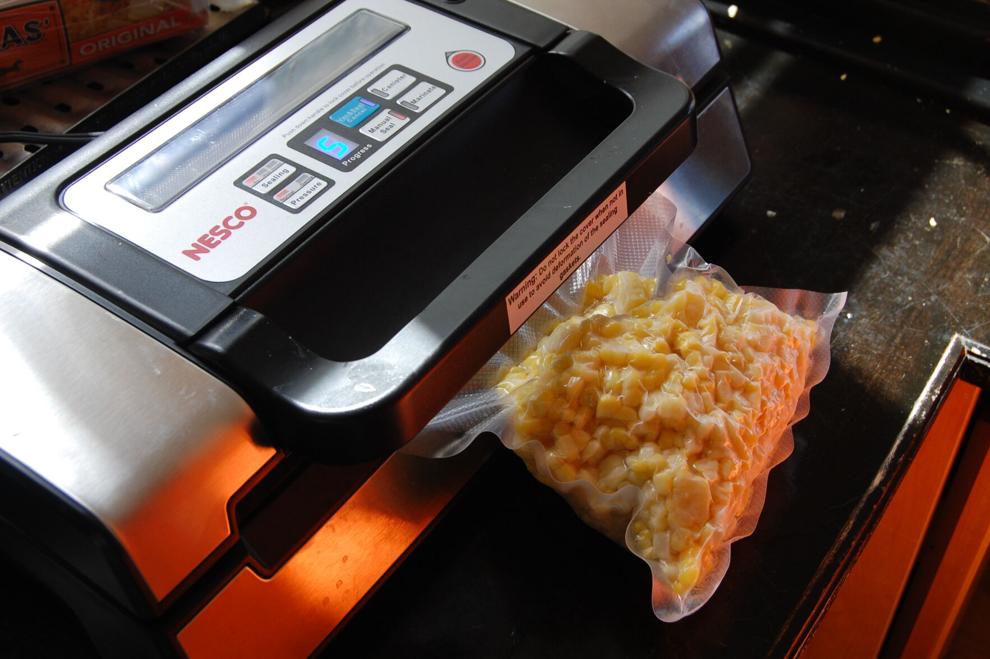 Preserving garden-grown vegetables can be done in many ways. There is canning, freezing, pickling, dehydrating and cold storage. While these methods do require some skill, they can be easily learned. An excellent source to begin with is The National Center for Home Food Preservation (setp.uga.edu). The Center was established by the U.S. Department of Agriculture and the Cooperative Extension Service and is based at the University of Georgia. It provides current research-based information for most methods of home food preservation. There are also a number of books with detailed information to help with preserving your garden produce. The one we have relied on for many years is the "Ball Blue Book of Preserving." An updated version is "The All New Ball Book of Canning and Preserving."
If there is a downside to home food preservation, it would be the requirement for the purchase of equipment. This would include canning jars and lids, canner, food dehydrator, crock, food mill, and vacuum sealer. The latter item is used when freezing foods. The good news is that these typically require no more than a one-time purchase. There are also smaller utensils, such as canning jar lifter, kitchen tongs, ladles, funnels, and strainers, most of which are already in one's kitchen.
Given the roller coaster ride with food prices at the market, growing and preserving your own food can be a big money-saver in the long run. There are also benefits in food safety and in knowing exactly how the food was produced. Now that is satisfaction that is hard to beat.
There will be much satisfaction when completing these gardening tasks this week:
Cut back the old stems, leaves and flowers of herbaceous perennials as they die back through the fall and remove these from the site. This will reduce the odds of diseases and insects being carried over to next year. Stems may be cut to ground level but not if there are some new shoots rising at the base of the plants. In that case, cut back the old shoots to just above the new growth. I do make a few exceptions to this fall pruning task. Ornamental grasses, for one, can be quite attractive swaying in the breeze above snow covered ground in winter. Also, there are some perennials, such as sedum Autumn Joy, teasels, and globe thistle that have attractive seedheads.
Continue with late summer/early fall planting of trees, shrubs and herbaceous perennials. Consider plants that support pollinators. Include native plants in the plans as these are well adapted to our soils and climate conditions, and provide the best sources of nectar and pollen for native pollinators. A list of plants to consider can be found at: xerces.org/publications/plant-lists/pollinator-plants-northeast-region.
Be prepared to protect tender crops from early frosts. What an annoying thought! Spun-bonded row covers can be used to provide some protection, down to about 28 F. The light weight row covers can be left on the plants during the day and will allow for some heat buildup before nightfall. I don't see any forecasts for frost just yet, but with as erratic and extreme weather as we've had this year, it's not too early to prepare.
Test the ripeness of an apple by cupping the fruit in your hand and then carefully lift it and give it a gentle twist. If the fruit stem separates easily from the twig, the fruit is mature. Color is not always a good indicator of apple fruit maturity.
Test grapes for ripeness by tasting a sampling of the fruit. If sweet, they are ready for harvest. Not surprisingly, studies have found that grapes contain compounds that are very effective cancer-preventing agents.
Avoid putting rotten vegetables, diseased and pest ridden plants of any sort onto the compost pile. Insect and disease problems may survive in the compost until next season and cause problems if that compost is used in gardens.