ADAMS — The New York Times' number-one best-selling non-fiction book this week is Bill Gates' "How to Avoid A Climate Disaster," — unless you're in Adams. The current best-selling book here is a reprint of a Polish cookbook.
The original cookbook, "Favorite Recipes Jubilee Cookbook," was published in 1977, marking the 75th anniversary of St. Stanislaus Kostka parish. Some 2,800 copies of the cookbook were sold, raising $6,000 for the church. The effort to compile the cookbook was led by Amelia "Millie" Kruzel, along with the members of the St. Stanislaus Rosary Sodality.
"People were pestering me; there were so many people asking me to reprint it," said Eugene Michalenko, owner of Adams Specialty and Printing Co., whose father, Ignatius, had printed the original cookbook. "They had had an original copy of the book and lost it; their book was a mess with food stains on their favorite recipes; it was being held together with a rubber band and there were pages falling out."
Thanks to modern technology, Michalenko said reprinting the cookbook was relatively easy. "I was able to scan it and print it on a digital press," he said. He can print 36 copies of the cookbook at a time and there is no setting up of a press involved. "I push a button and it goes. I then punch it and add the plastic comb binding." He added the plastic binding so the cookbook will lie flat. The reprinted cookbook also features a stain-resistant cover.
Michalenko posted a notice March 2 on a few Adams-centric pages on Facebook and was amazed by the response. "I expected to sell 100 copies," he said. "I'm already close to 100," he said in a phone interview on March 5. "People are buying four or five at a time. They're giving them to their children and grandchildren, who wanted the cookbook and had been told it wouldn't be theirs 'not until I die!'"
Michalenko said he has a copy of the original cookbook and uses it to make pierogis and barszcz, called "žur" in Poland, a sour soup made with fermented oatmeal. "My grandmother died and there was no recipe," he said. "I found a recipe in the cookbook and made it. My cousins and I all agreed it was just like Babci's."
He said he also makes a sour cream cake that his mother used to make for grieving families. "She would make it and we would all ask her, 'Who died?'"
Kruzel was a neighbor of the Michalenko family. "She was an amazing baker and cooked all the time and was constantly baking," Michalenko recalled.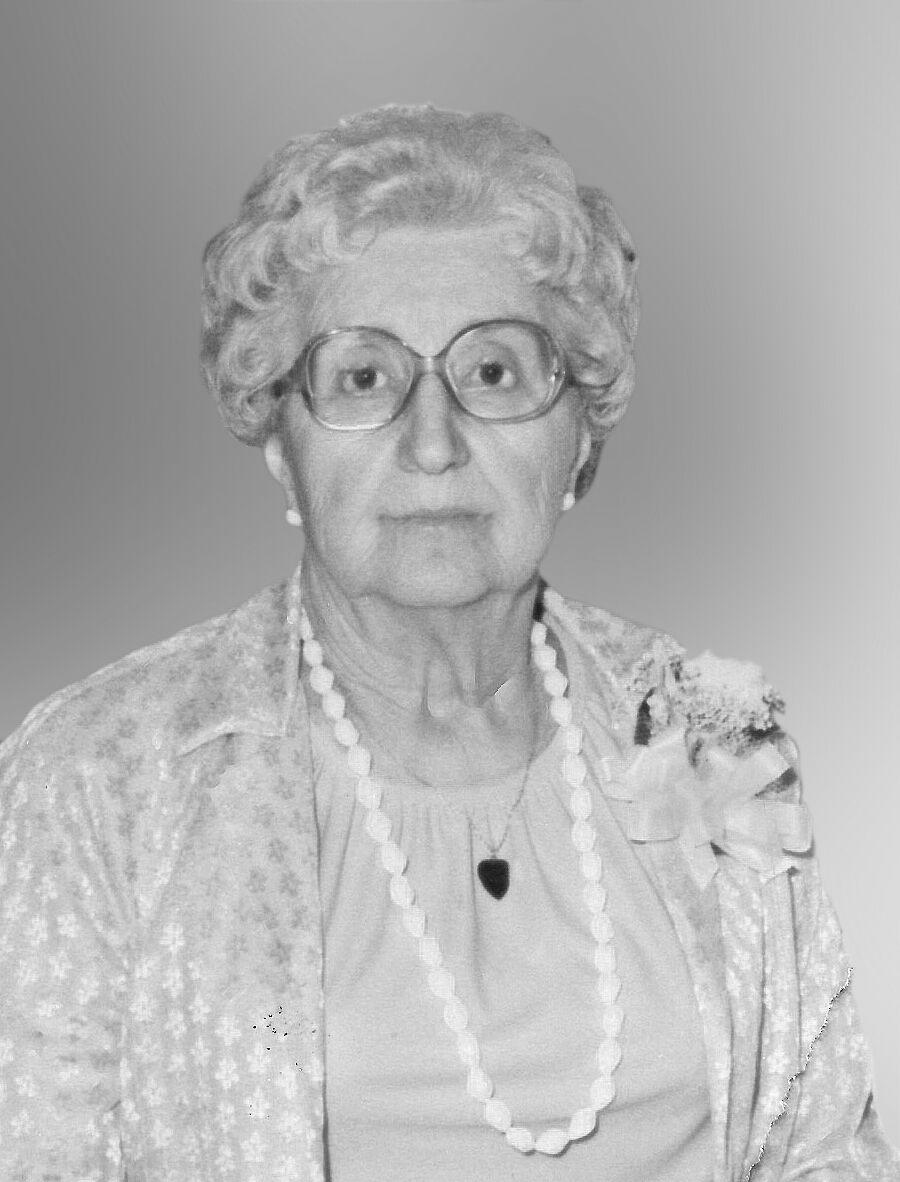 Kruzel's granddaughter, Maria Ziemba, register of deeds for Northern Berkshire, remembers walking into her Babci's [the Polish word for grandmother] home. "You never walked into her house without smelling something cooking or baking," Ziemba said in a phone interview Tuesday. "The house was always warm and inviting, and smelled divine."
The St. Stan's book was not Kruzel's first or last cookbook effort. Both Michalenko and Ziemba said she had collaborated on two others. Her first was in 1961 for the Felician Sisters in Enfield, Conn., of which her daughter was a member. That cookbook had sold 15,000 copies by 1978. Another cookbook benefitted the Polish Women's Club.
"She was very involved with the church and very Catholic with strong faith," Ziemba said. "She was devoted to the church and its pastor, the Rev. John Chwalek."
Ziemba, age 12 in 1977, was involved with the original cookbook effort. "I remember she had boxes of cookbooks in a back bedroom. They would be delivered to her house and we'd mail them. People would send requests — hundreds, thousands — and we'd fill every order, writing a note to the person, packaging them up and sending them."
Kruzel died on April 14, 2000, at the age of 84. "She was the definition of a true Polish babci. She was devoted to her church and her family," Ziemba said. "Everybody knew her. The Polish community is strong and they knew exactly who she was. She was a legacy to her family and her generation."
"It's going to be a hit. People just want them," Ziemba said of the reprinted cookbook, adding she was planning on buying 10 for her daughters and nieces. "She is greatly missed. We're a Polish community and we have to keep the traditions going."
Michalenko said a portion of the sales of the reprinted cookbook would go to St. Stanislaus Memorial Fund. "I didn't expect it to get this big. I was just doing it to please people. St. Stan's needs money and needs repairs."