PITTSFIELD — Artist James Casebere originally looked at his studio space on North Street as one that served his own artistic needs, but that's shifted since the pandemic. Through the isolation created by COVID-19, Casebere sees the opportunity for art to create a place for coming together, whether physically when possible or emotionally when necessary.
Archive/Project Space is a 1,000-square-foot art gallery located at 141 North St., now open with "Ramona's Front Yard (pandemic paintings)," a show by painter and printmaker Roberto Juarez, which is on view through April 1.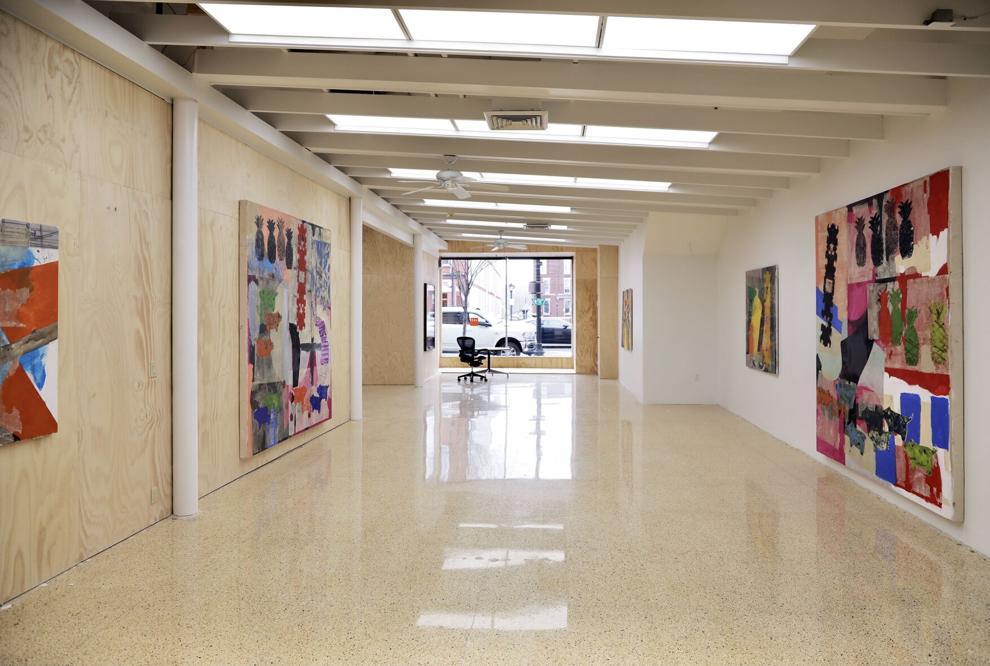 Casebere was in Rome when the pandemic first hit, but it was this moment that sent him on a course in Pittsfield. He was at the American Academy in Rome, as the Abigail Cohen Rome Prize Fellow, and while closing an exhibition in Paris, was informed by the director that he shouldn't bother returning to the academy. Casebere did briefly and then returned to the Berkshires, where he became more involved in work being done on his studio in Canaan, N.Y., and also his studio space in Pittsfield, which he wanted to transform into something more than just a personal space.
"As COVID arrived, and other businesses began to close, it just became a part of that feeling of desolation a little bit and it made me want to open it up," Casebere said. "In my own head, it was a bit of giving back to the community, like making the space accessible to transforming it into something new and offering something to the public for a change. In the midst of this disaster, I was more motivated by the pandemic than deterred, I guess."
Casebere began to conceive of a gallery space for the Pittsfield studio and aimed for a feeling that wouldn't echo every other gallery — or, as Casebere puts it, "a white box." He began to strip everything away, exposing much of the space behind the walls, using plywood instead of sheetrock, and taking out an old rug and discovering a terrazzo floor that required polishing. He also did work on the front windows that let in more light and helped the space feel larger.
Casebere's initial plan to get things going was to exhibit his own work and then hold a couple exhibitions developed from shows that had been cancelled in other venues because of the pandemic. But then he visited painter and printmaker Juarez's studio in Canaan and was impressed by what he saw, a body of work that had relevance during the spread of COVID.
"He had created his own cheerful world," said Casebere, "his own refuge, during this very difficult time to cheer himself up and to evoke in certain memories, reimagining his grandmother's yard in Puerto Rico."
When Casebere asked Juarez if he was interested in being the gallery's debut exhibition, he liked the idea and began doing more work with the gallery space in mind, in addition to those that he had already produced.
"Roberto's work has this life to it and playfulness and even cheerfulness almost in referencing his own childhood," said Casebere, "and the two places that his parents are from are places that have been demonized and neglected by [former President Donald] Trump. One parent is Mexican, the other is Puerto Rican."
For Casebere, Juarez's involvement as the gallery's first featured artist was fortuitous emotionally in that he feels a connection between what he is attempting to do with the gallery and what Juarez has accomplished with his paintings — an antidote to the past four years, which Casebere describes as "nerve wracking."
"I'm trying to create a space that's open and inviting and uplifting, and he's got these paintings that add to the spirit of the endeavor," he said. "That seems like the perfect combination."
After Juarez, Casebere plans to feature the work of photographer Ari Marcopoulos, who's known for his work documenting the hip-hop scene in early '80s New York City and working with the Beastie Boys to document their recording sessions on two of their albums. Marcopoulos has focused on capturing the worlds of skateboarding and snowboarding. Casebere says that the choice of Marcopoulos grew out of his own observations about the demographics of North Street and the role youth culture plays in its development.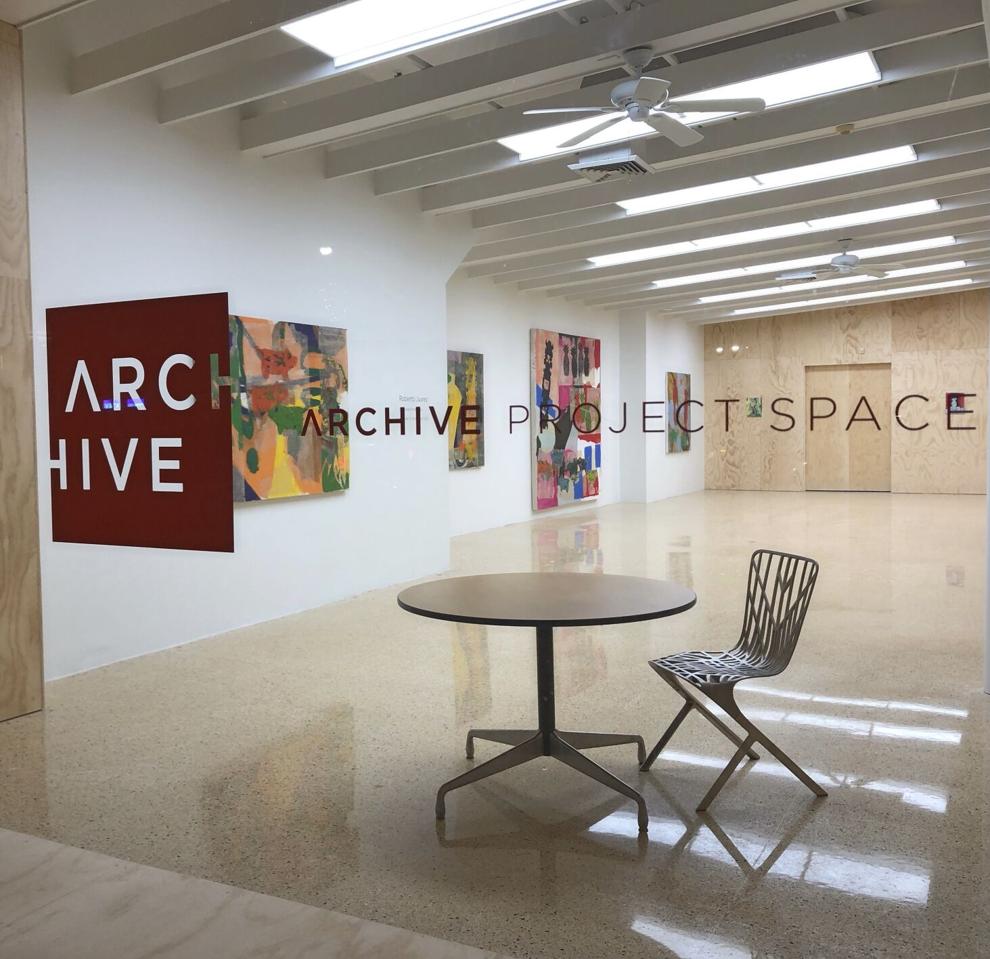 "Some of the businesses that are still doing well on North Street are the skate shops, and right across from the gallery is The Garden, which sells BMX apparel and I often see kids skating down the block with their skateboards," said Casebere. "Part of my impulse is to engage the people here with work they can relate to, and Ari has a way of bringing in people who might not otherwise come to a gallery."
That's crucial to what Casebere hopes to achieve with the gallery — not to just create a place to put his own work and expect people show up, but a place for everybody to experience by making an effort not to push ideas of art onto the public, but to find common ground that everyone can gather on.
"I didn't just want to be a gallery that came in and dropped high art on the community in a divorced way. This is just a way of, for me, representing different parts of the public and trying to connect with them."