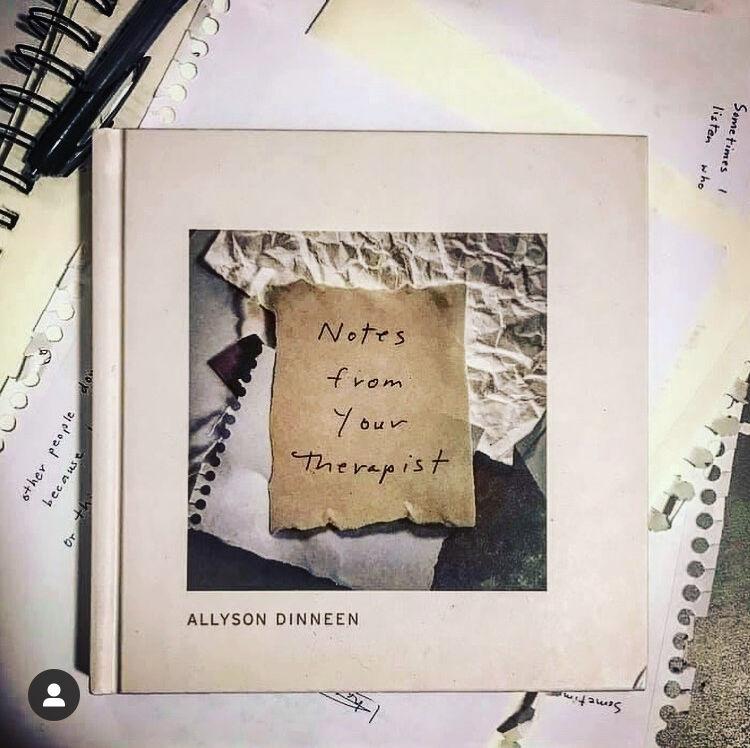 GREAT BARRINGTON — Therapist Allyson Dinneen was sitting on her couch during this Berkshires pandemic winter, still stunned that people were interested in thoughts she had been refining about pain and the multitude of emotional sufferings.
It astounds her that at least 336,000 people — by Thursday's count — have flocked to her Instagram page, "Notes From Your Therapist."
The "notes" are her photographs of ideas she jots down on scraps of paper. She started doing it as she worked through grief more than a decade ago. And now she is sharing her concepts with a hungry, coronavirus pandemic-stricken following.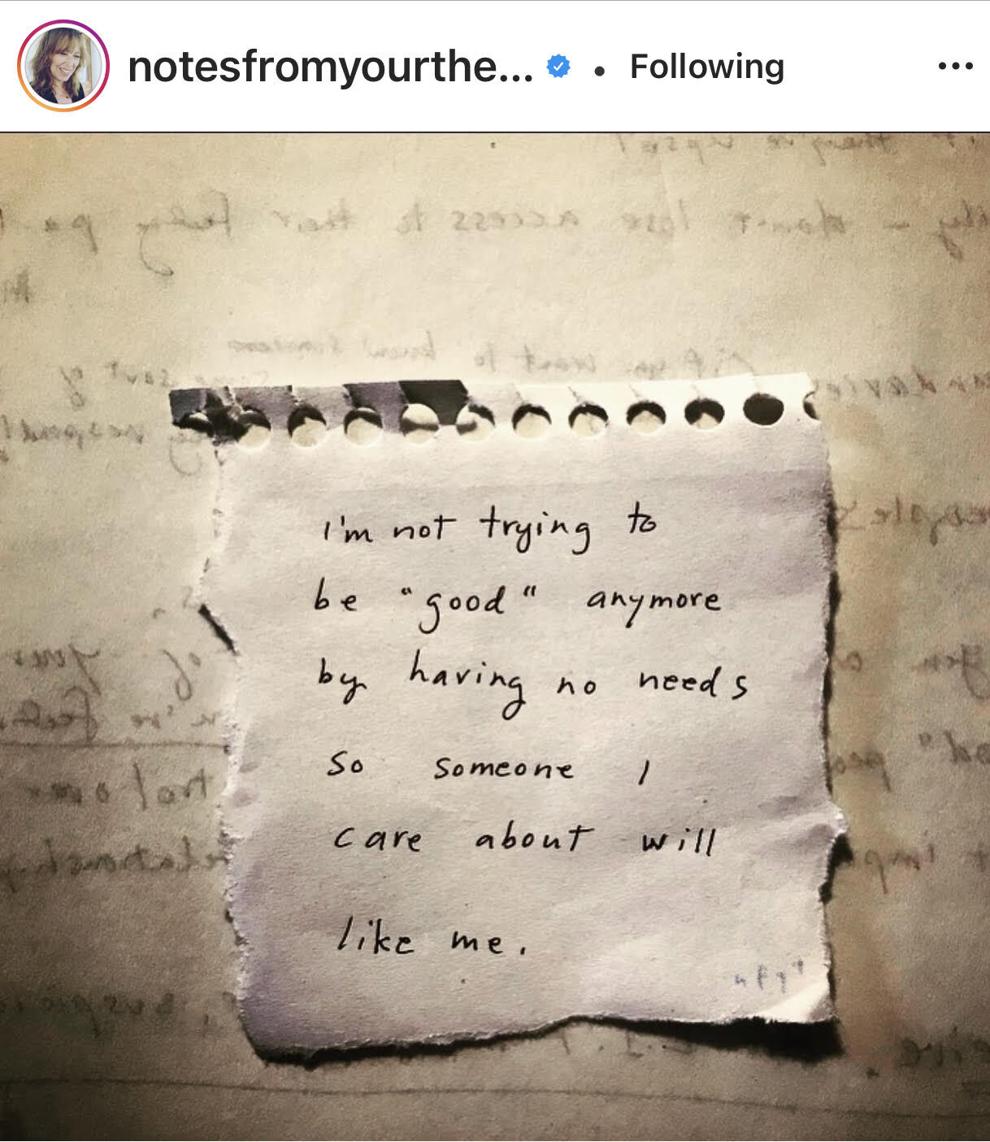 "I'm not trying to be 'good' anymore by having no needs so someone I care about will like me," said her Feb. 18 Instagram post.
That note is the essence of Dinneen's work. Her ideas stem from how even the well-meaning adults in our lives worked us over as children and left us without skills.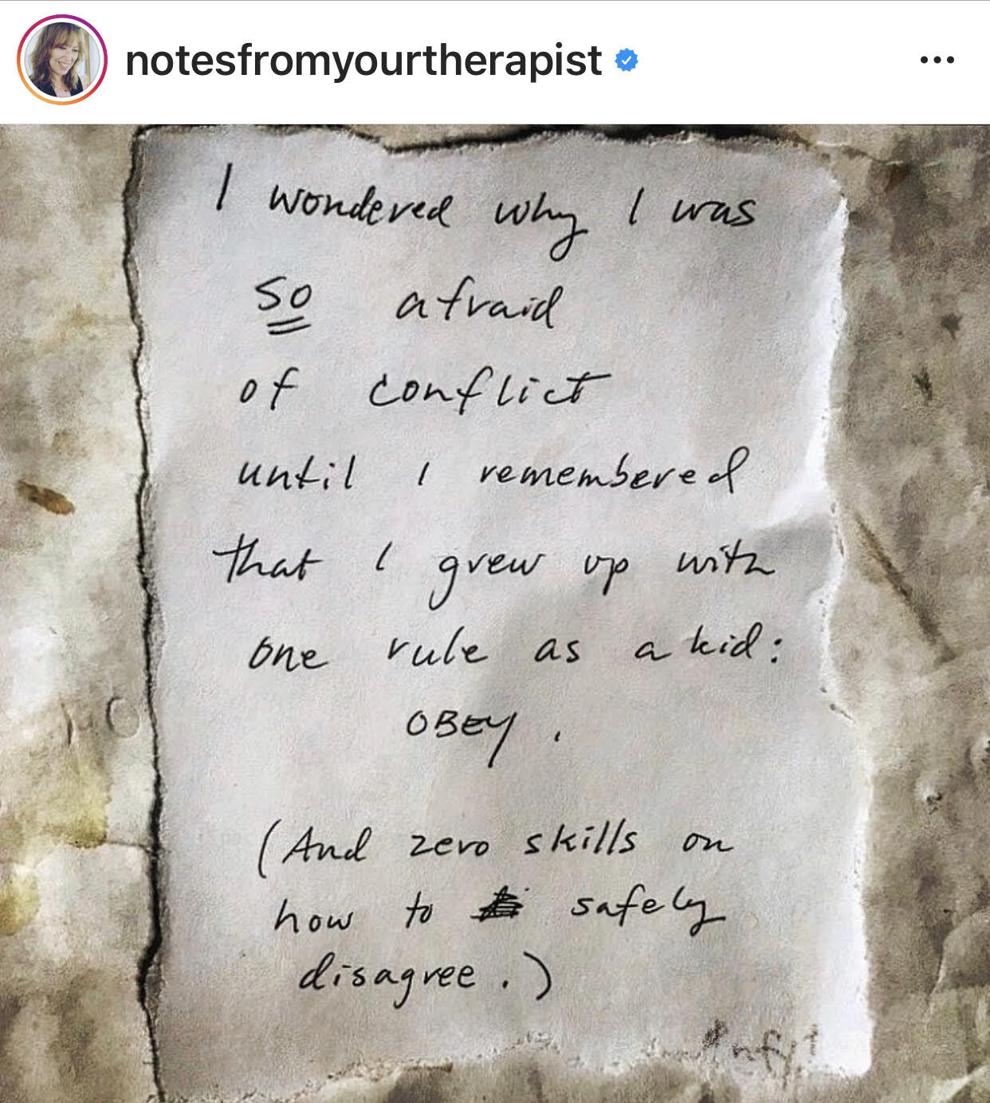 "You've been conditioned since childhood by teachers, parents and other adults to do what they say and what they want you to do," the publicity-shy Dinneen said in a FaceTime interview. "You've had 20 years practice in not having boundaries, and you don't just walk out the door when you're 18-years-old and know how to say, 'No.'"
It was several tragedies, including her husband's death in a logging accident in 2008, that began a healing from which her work was refined and her professional calling sealed.
Dinneen, 56, had been a mental health counselor at The Brien Center when he died. She was alone with her infant daughter, a "lifeline" that kept her going through the "motions of daily life." She thought she might never be a therapist again.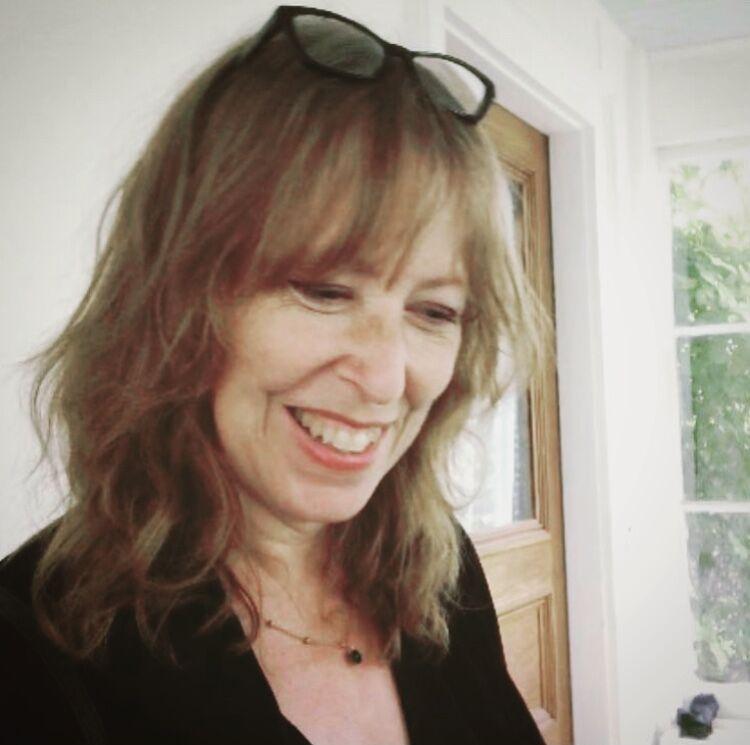 "I'm good at being strong for other people, but it absolutely hinges on taking the best care of myself first," she said. "That was what I didn't know how to do."
Slowly, she built her own family and marriage practice. And she started sharing her notes as "a little marketing thing."
All this was shaped by feedback from followers, and that helped shape her practice, which centers around "emotional neglect."
People said she should write a book. She did, and sold 500 copies in one morning.
"Then it was a hilarious exercise and people wanted them by Christmas and it was November," she said. "I ended up making no money on it because it was so much work and postage."
But, destiny had come calling.
"It made me think, 'Oh, now I know what I'm going to be doing: writing.'"
Mounting Instagram followers eventually helped spark a publishing house bidding war for her collection of meditations, "Notes From Your Therapist," released Jan. 12.
And what timing — the pandemic has forced many an emotional reckoning that can't be wiggled out of, Dinneen said.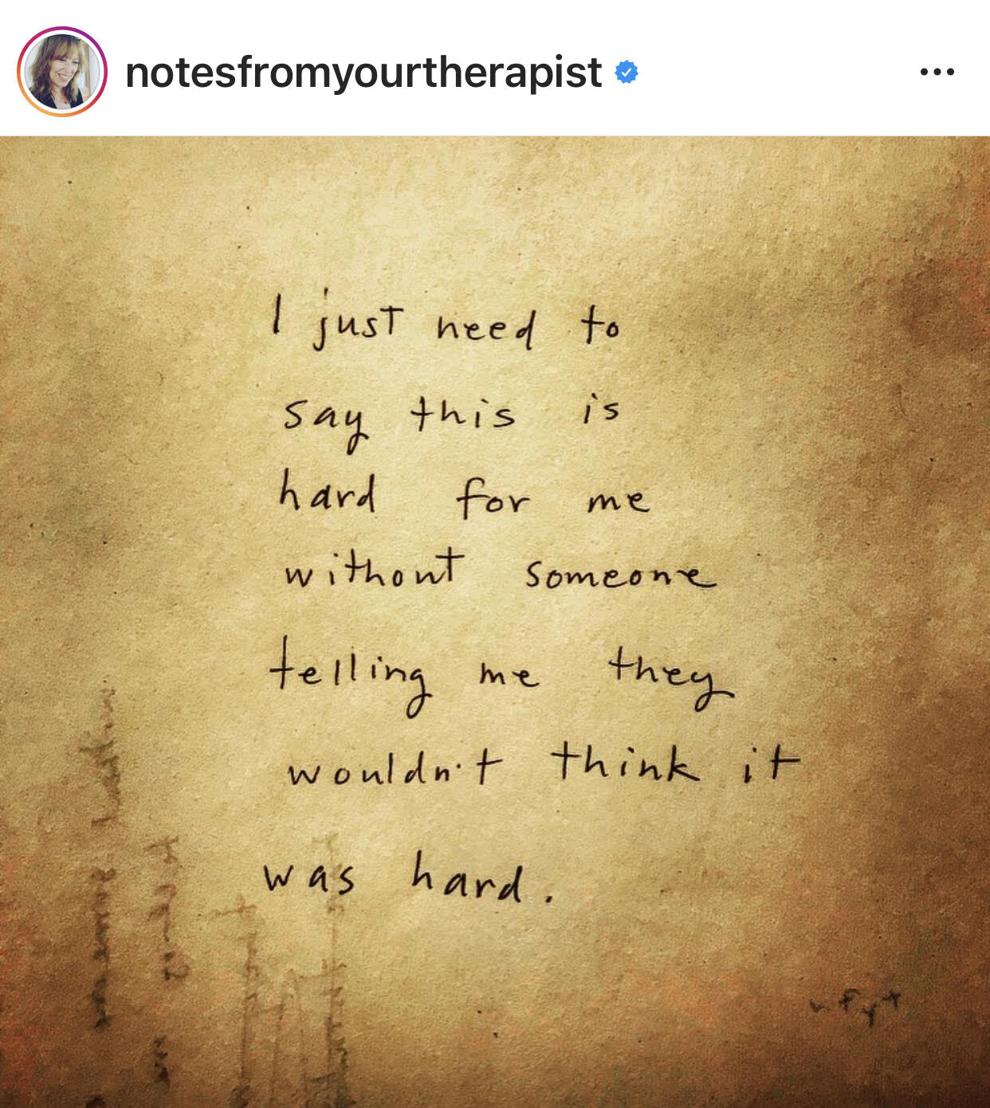 "The pandemic brings up so much grief, more than anything for people," she said. "Things that we've lost, the life that we were living before, things that we can't do."
And that was the same world that distracted us from "uncomfortable feelings." The pre-pandemic zeitgeist of how to be happy didn't help — but now, there aren't as many book titles about it, Dinneen said.
"It just seems so superficial now," she said. "It's like we're all scrambling for permission to feel overwhelmed and sad. That's what we need help with. We've all been conditioned to be happy."
And how did that happen?
"When you're a kid, you have to stop [your parents] from being sad," she said. "Your survival is dependent on your parents being OK."
Dinneen says children need good modeling, rather than lecturing.
"Watching how the adults pursue their happiness, deal with their emotions and set boundaries," she said. "If you want your kids to come to you with hard conversations even though they're scared, you have to be the kind of person who has hard conversations even though you're scared."
Dinneen doesn't lecture anyone.
"I give people the respect and autonomy to decide what they need," she said. "I'm staying in my own lane and taking care of myself, what I still struggle with, what I'm recovering from, working on within myself."