PITTSFIELD — The first time photographer Barbara Schmick saw Police Chief Michael Wynn in his blue velvet Santa costume on Facebook, she just knew she had to photograph him.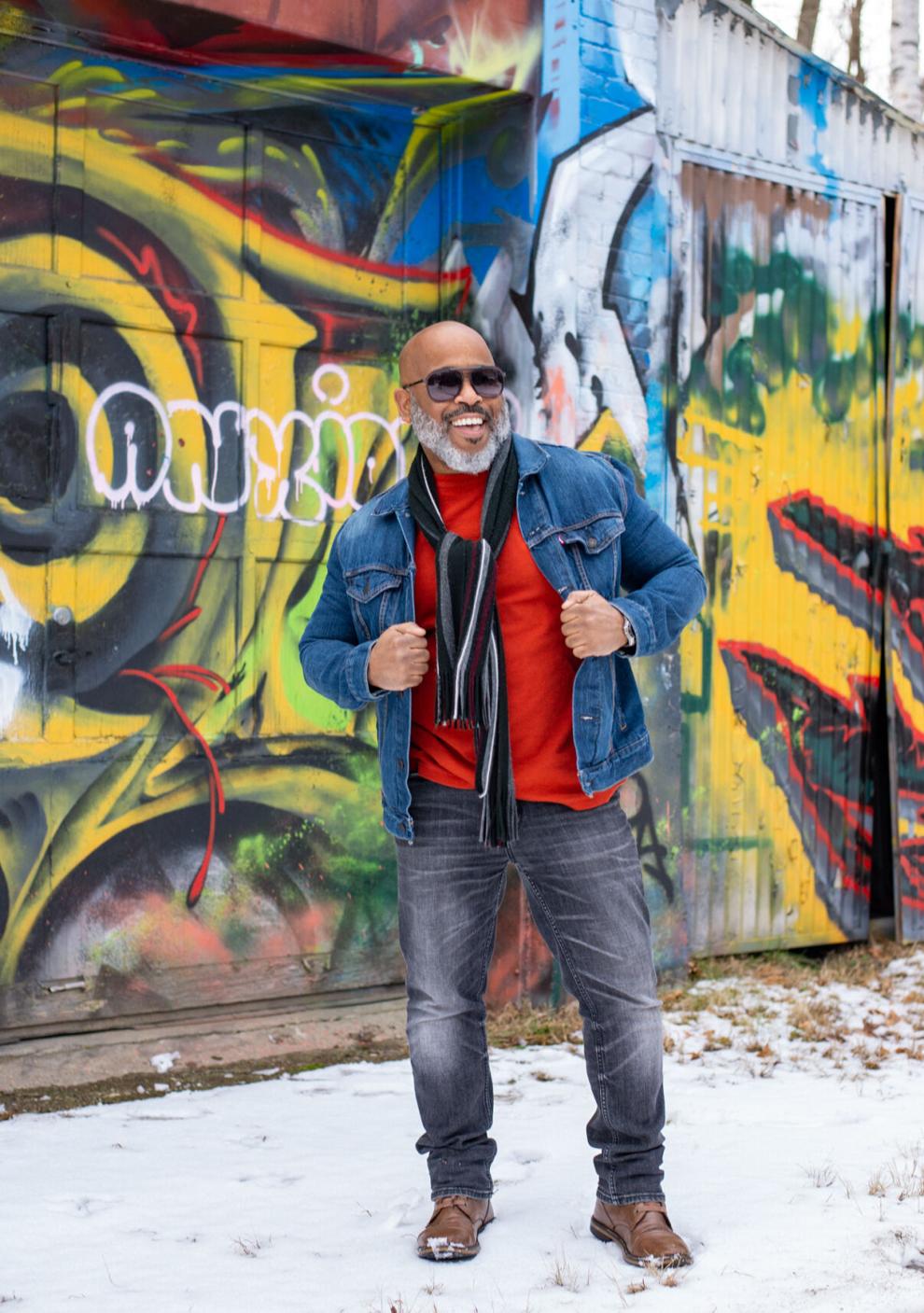 A week before Christmas, Schmick posted photos of Wynn, clad in his holiday police suit — Santa badge and all — smiling, posing in Springside Park. The week before that, she had photographed author and Pittsfield resident Ty Allan Jackson in front of a graffiti wall along train tracks in Pittsfield.
"When I was photographing [Wynn], he mentioned the series 'Humans of New York' [a photography project started by Brandon Stanton in 2010]," Schmick said in a phone interview. "I thought, 'Oh, that's an interesting idea.' And I created my own People of Pittsfield project."
The series is now in its 10th week. Each week, Schmick picks a different person and a different location in Pittsfield.
"Because each one is different, I'm meeting all kind of people," she said. "Some of them I know, others I had never heard of; coming from Manhattan [where Schmick and her husband, Eagle business columnist Bill Schmick, lived before moving to Pittsfield] everything and everyone was so anonymous. Here, we have so many intelligent, creative, kind, generous souls — right here in Pittsfield."
She posts the photos weekly on her Facebook page (www.facebook.com/barbaraschmickphotography) and participants who agree to be photographed are given free images for their time, she said. Her subjects —which so far include Dottie's Coffee Lounge owner Jessica Rufo; Bill Mangiardi, director of Farm and Facilities at Hancock Shaker Village; and Madison Quinn, who created her own nonprofit at 13, "Strong Little Souls" — are often nominated by someone, or ask to be a part of the project.
What they wear, how they pose, or who they are photographed with are up to them, said Schmick.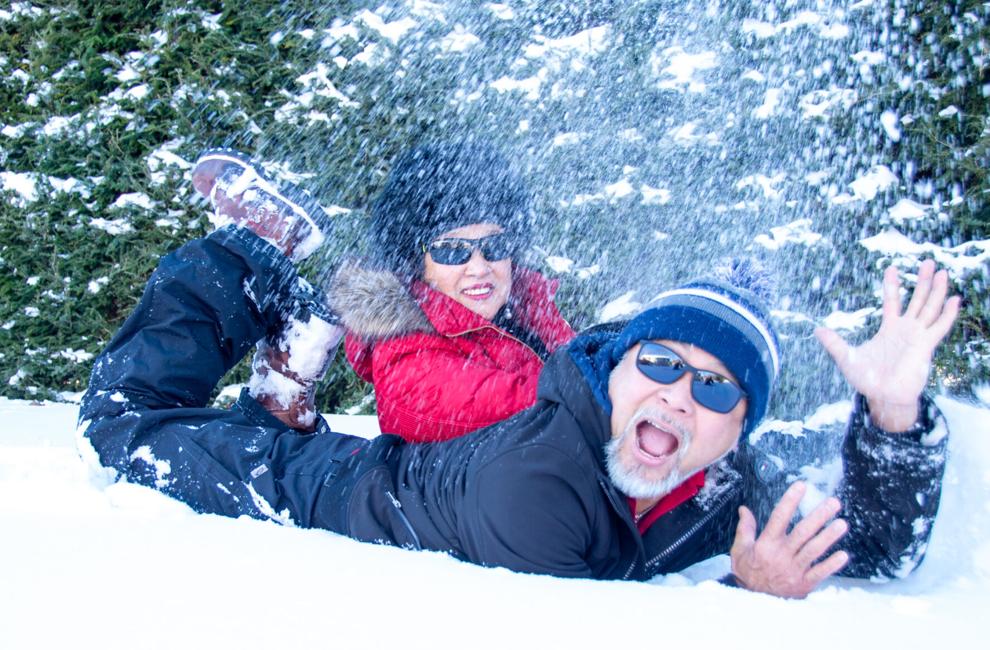 "I let their personality really come out during the shoot," she said.
In week eight, Megan Whilden, executive director of The Osher Lifelong Learning Institute (OLLI), brought some of her famous props from her previous job as Pittsfield's cultural development director.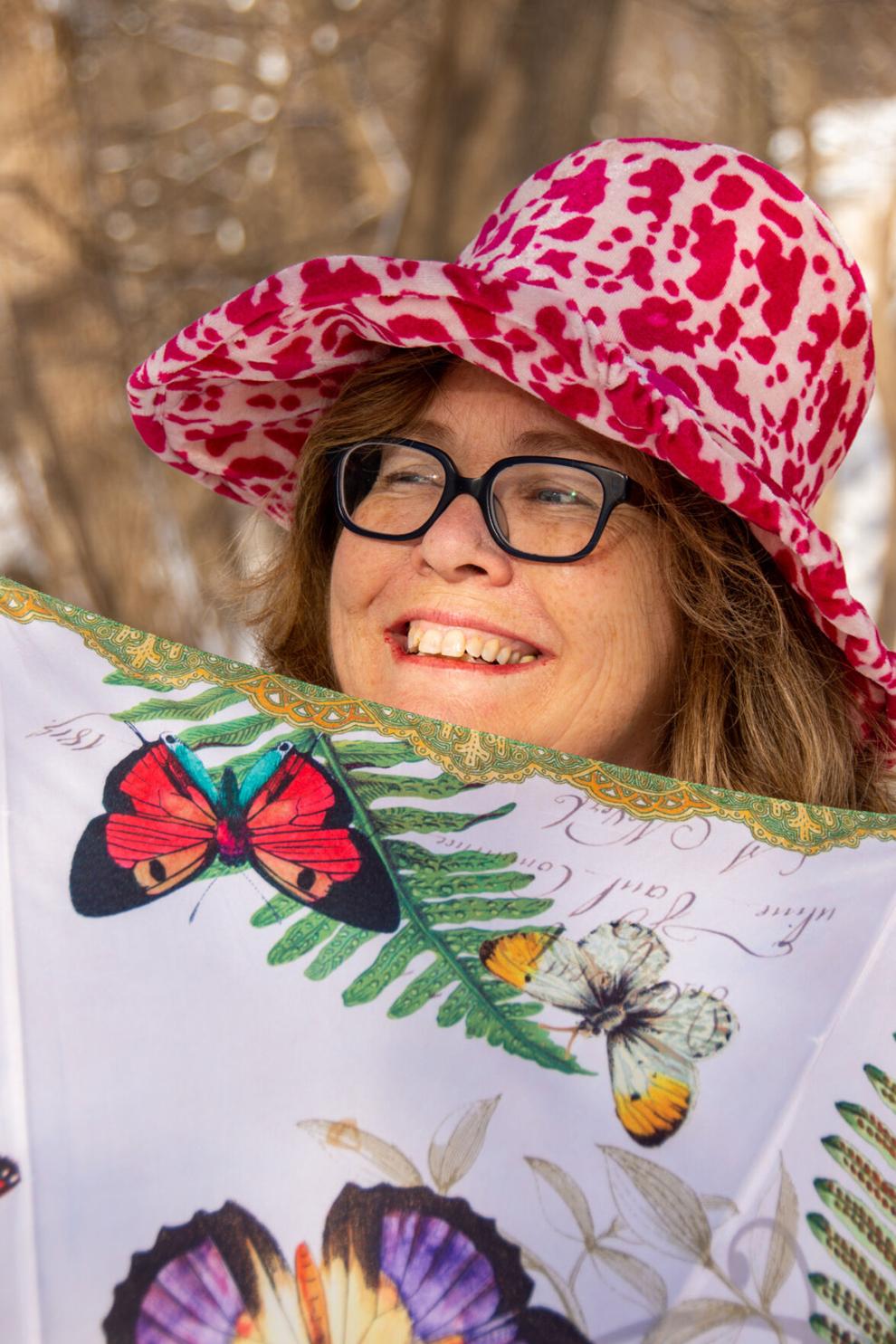 "[Barbara] inspired me to dig up some fun costume elements I haven't worn in years, including a leopard Snuggie (remember those?) and a Carmen Miranda fruit basket hat that I first wore for a tropical-themed Third Thursdays," Whilden said in an email. "We spent the whole hour laughing together!"
The project, Schmick said, is helping her "stay creative" during a time when she is trying to re-grow her photography business. Schmick had been a photographer as a side job for more than 20 years until she committed full time almost a year ago last March when she left her full-time job at Berkshire Money Management.
"My mother dying the year before [in 2019] made me look at life a whole different way," she said of her decision to pursue her passion for photography. "I started to question what I was doing, and that voice inside me said, 'life is too short.' So, I decided to leave that safe, secure job at the age of 62 and find what was next for me in life."
What came next, unfortunately, was a pandemic. Rebuilding her business "has been a challenge."
For now, she's doing photoshoots outdoors, using a zoom lens to keep a safe distance away. When she's not photographing People of Pittsfield subjects, she's also available to do family photo shoots and is interested in doing more with dogs.
"I think my dog is getting tired of me photographing him," she said with a laugh.
Schmick recently signed a lease in the Clock Tower Building on South Church Street to set up her own studio, where she hopes she can soon start to safely do photo sessions indoors. As for how many People of Pittsfield she is going to photograph, Schmick said she's just "going with the flow."
"The project is making me appreciate more and more where I live," she said. "... I have a long list of people who want to be photographed, so I'll keep going until it doesn't feel right anymore. But for now, I'm really enjoying it. I look forward to each shoot see what people will bring out in themselves."