Valentine's Day brings to mind chocolate truffles and champagne, and romantic candlelight dinners of classic French dishes. Why do we lean toward French food for Valentine's Day? French food is no more inherently romantic than any other, but it does have a certain je ne sais quoi that sets it apart.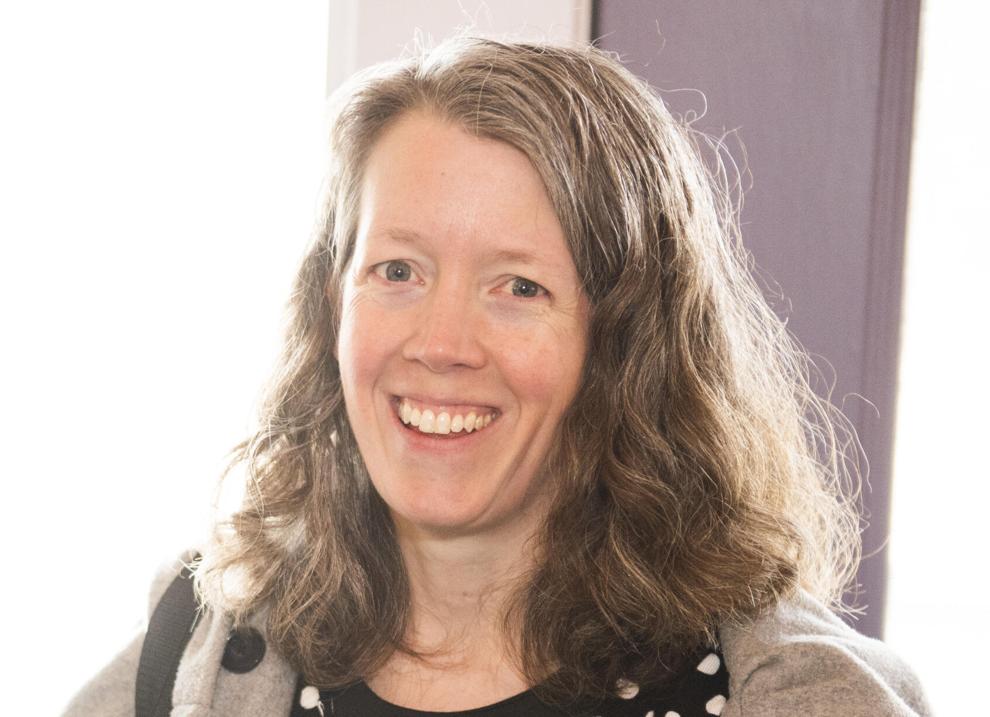 Start with the language. French food is cuisine. (We have Blue Apron and Hello Fresh. France has a mail-order meal kit service called Kweezeen.) The words "restaurant," "gastronomy," "gourmet" and many cooking terms come from French. If you sauté a filet for your entrée, you have the French language to thank. So-called "menu French" (a gastrique of this, a gratin of that) can be impenetrable, but is used the world over, in high-end restaurants from St. Petersburg to Washington, D.C., to Tokyo.
We also owe restaurant dining (remember that?) to the French. The public restaurant was born in Paris in the 18th century. Before then, travelers dined at wild and wooly communal tables in taverns and inns offering a set menu and platters of food served family-style. A few small shops in Paris sold cups of warm broth as restorative drink (called a restaurant) to the urban public, and then expanded their menu to include other cooked dishes. Bouillon shops were the first to allow diners to sit at a private table and choose individual dishes from a printed menu. By the 1770s, the word "restaurant" meant a place to eat, not a cup of soup. The French paved the way for a romantic tête-à-tête at a cozy corner table, made all the more romantic with exquisitely prepared dishes and fine wines.
The appeal of French food for a special occasion is, in fact, related to its association with fancy restaurants. In the 19th century, French chefs and cookbook writers took great pains to promote French cuisine as "the" fine cuisine.
The champion of the movement was Marie-Antoine Carême, a private chef whose cookbooks defined what we still consider classic French cuisine. Carême perfected the art of sauce and created a classification system for sauces, with four mother sauces at the top and all of their descendants in neat rows below.
Classic French dishes often feature high-end ingredients and showcase skill and refinement. They are elegant, complicated and delicate. Or is that just the story we've been told? French food has the advantage of a fantastic marketing scheme, honed for centuries and motivated in part by a desire to protect the French culinary legacy. But beneath the veneer of the French language (which undoubtedly adds a touch of elegance), at its core French cuisine is sometimes quite simple.
For example, your Valentine's Day menu might include sole meunière (Julia Child's favorite dish and the first one she savored when she moved to Paris), or hanger steak with Béarnaise sauce and potatoes Anna. Each one takes mundane ingredients (sole, potatoes, lemon, lots of butter) to a new level. Sole meunière can be showy when prepared tableside, as Julia enjoyed it, but it is in essence fish fillets browned in clarified butter and sauced with more butter and lemon.
Potatoes Anna calls for clarified butter and paper-thin slices of potatoes formed into concentric circles. Béarnaise sauce is butter, egg and vinegar, but it must be heated just so, holding the line between voluptuous, satiny sauce and curdled disappointment.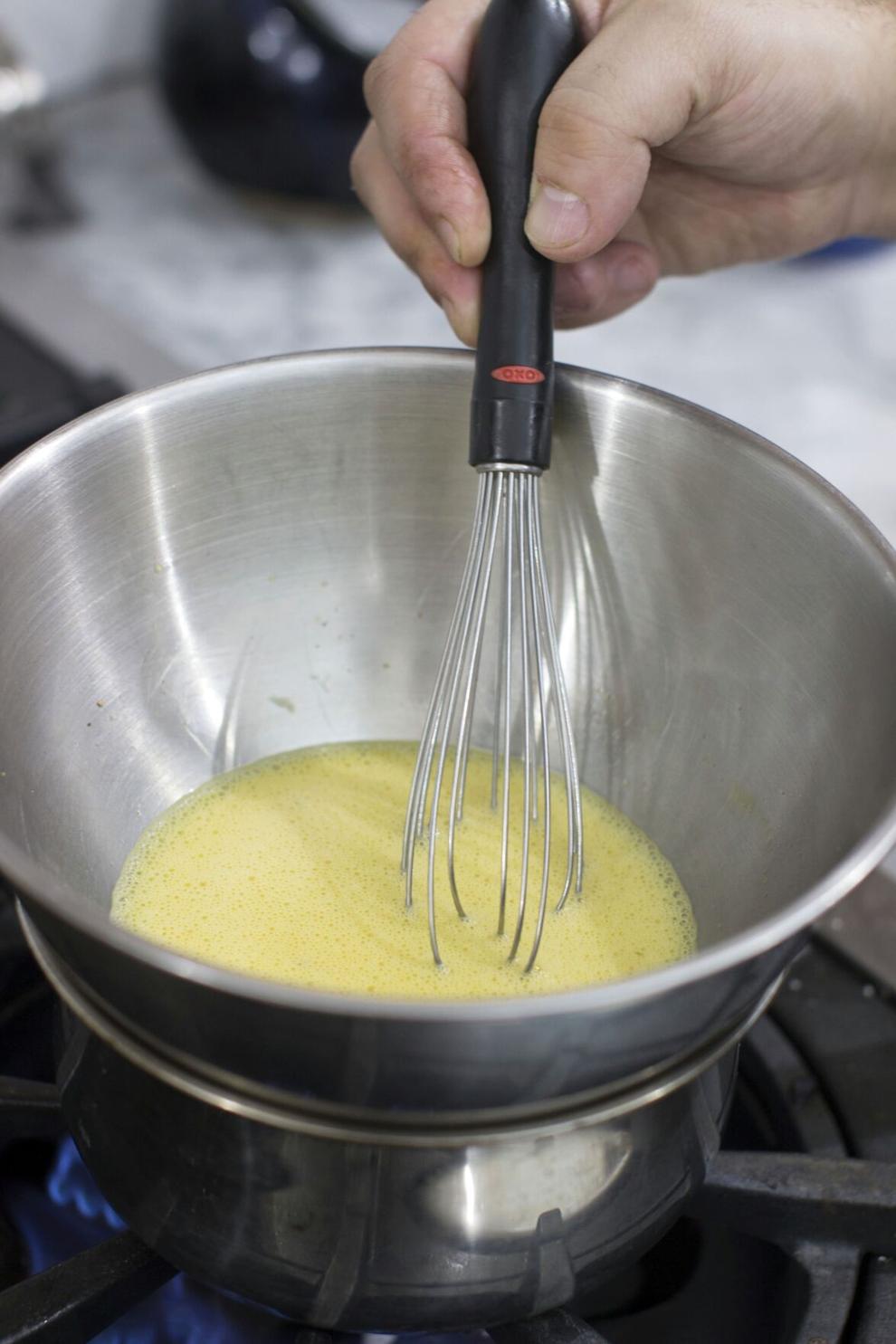 In Shakespeare, music might be the food of love; for the French, it's probably butter. These dishes make a meal special because they are decadent and rich, but they also show that time and some technique make humble food into a thing of beauty. They carry evocative names, a reminder of the region or the person who inspired the recipe. Decorated with words and elevated by a beautiful presentation, these dishes create a romantic shared experience.
French food doesn't have to be complicated. Consider one of the most essential French dishes: soup or potage. Jean Anthelme Brillat-Savarin, author of the "Physiology of Taste" (1825) and a foodie before his time, declared that the best soups are made in France because "soup is the basis of the French national diet, and centuries of experience have brought it to its perfection."
This Valentine's Day, in a year that calls out for comfort, share your love with a savory bowl of soupe à l'oignon gratinée (also known as French onion soup), a rustic potato-leek soup, or even a simple bouillon. Modest in appearance, bouillon is far more than the sum of its parts. Add vegetables and you have potage (a potager is a vegetable garden). Add bread and you have soupe.
Try bouillabaisse from Marseille or cabbage soup from the Pyrenées or a taste of Paris with Marie-Antoine Carême's bouillon from "L'Art de la cuisine française" (1833). Made of beef roast, veal shanks, and a whole chicken simmered for hours with a little salt and some root vegetables, it is a far cry from the dressed-up aristocratic cuisine of the 19th century that made Carême famous. Instead, it represents home cooking in France, with a romantic appeal all its own. On a cold day in February, what better elixir for love than a warm bowl offered with a warm heart and side of French history?