Learn to identify common feeder birds with these helpful tips and identifying features.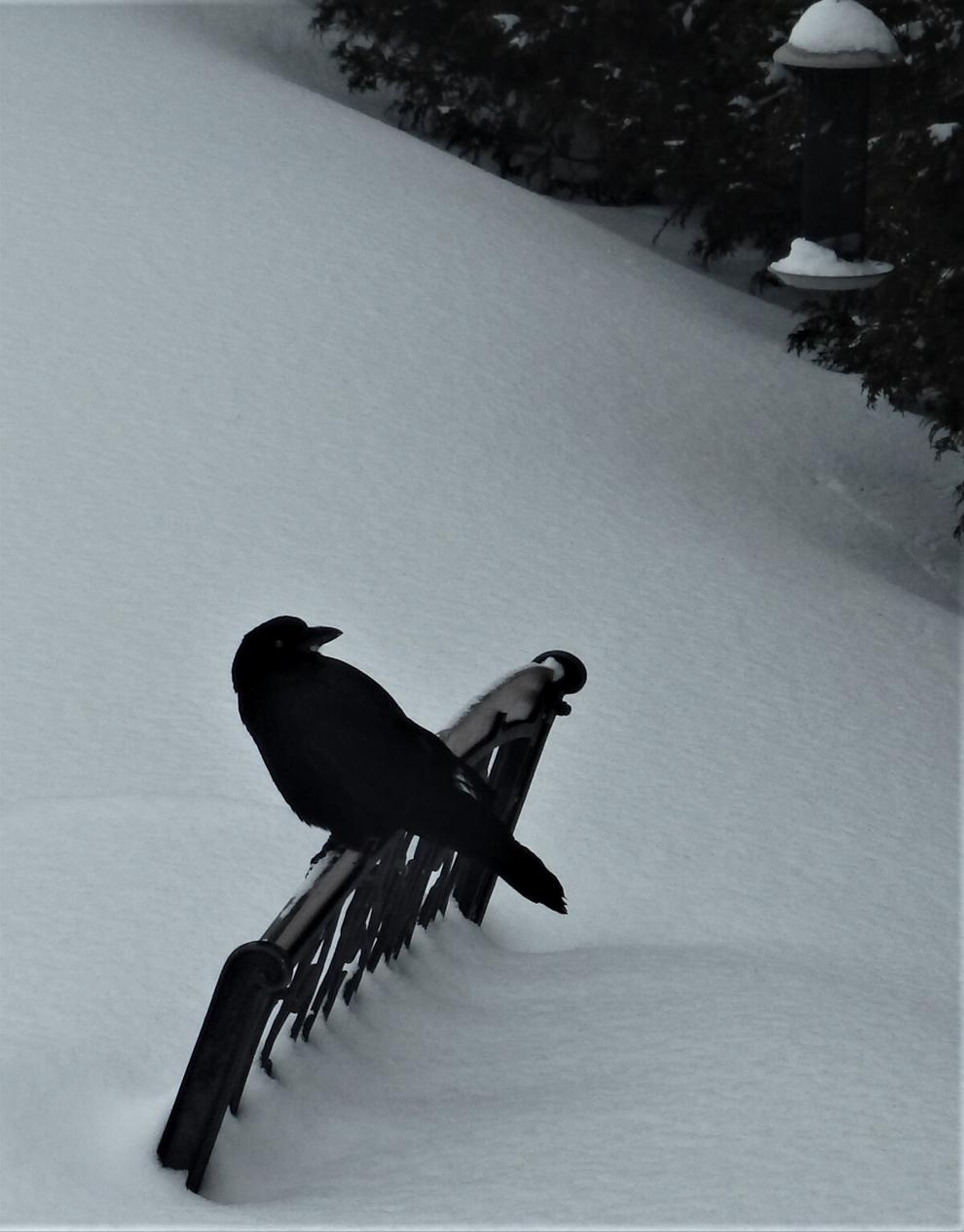 American crow
We have two crow species, the larger American crow that is, the more familiar, and a smaller species, the fish crow. While evident throughout the year, the American crow is a migrant; those seen in the winter are not found during the summer.
The winter crows roost in large flocks. Those in Pittsfield have an extensive roost along the north side of The Common Playground. The smaller is the fish crow and was first seen in Pittsfield in May of 1971. They now nest throughout the Berkshires, and while in the winter, fewer are seen, they are here throughout the year. Rather than the caw call of the predominant crow, recognize the fish by its nasal call.
American crows feed on various foods like grains, seeds, acorns, berries, mice, worms and insects. Unfortunately, they are predators of eggs and nestlings.
---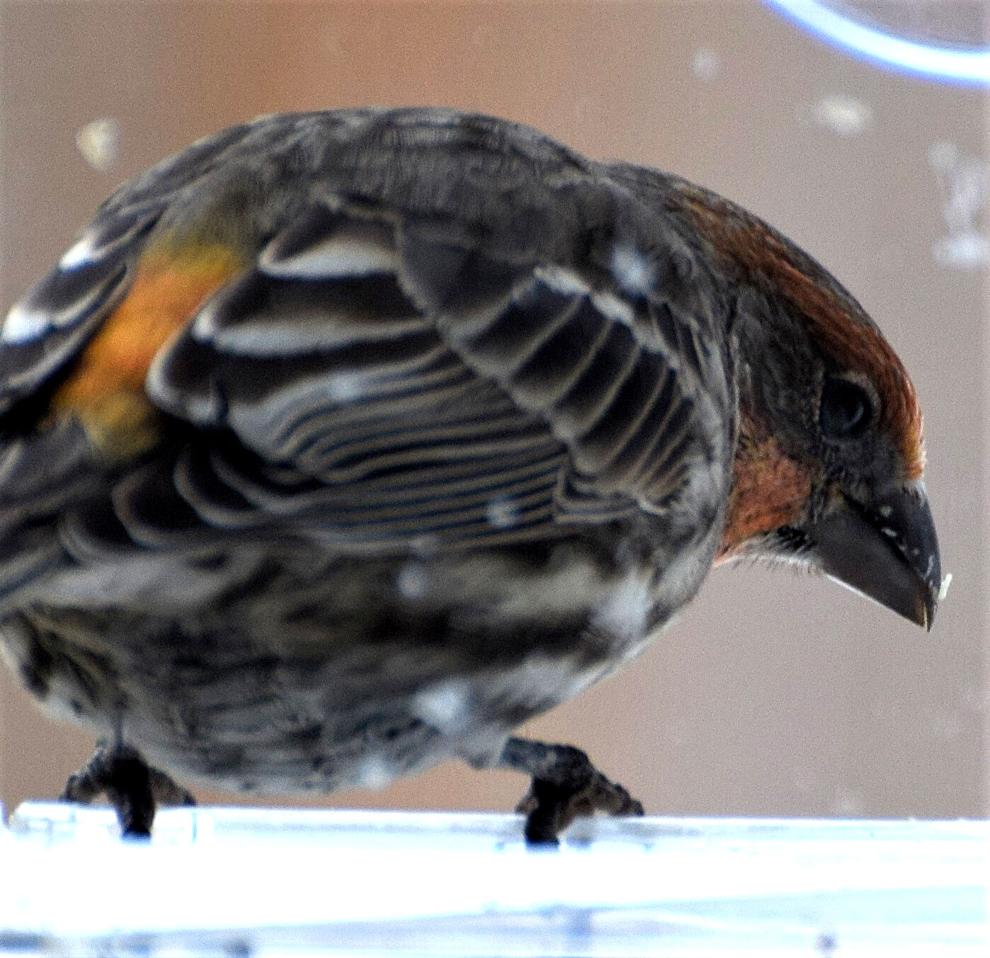 Pine grosbeak
Now considered as an uncommon erratic winter visitor in The Berkshires, it arrives here in November and departs in late March — and do not appear regularly, often missing a year or even several. I first encountered a small number of them along the edge of a salted road, nibbling grains of sand and salt, and back in 1958, when I first saw them, it was sodium chloride.
When visiting feeders way south of their breeding range in Canada's evergreen forests of pine, fir and spruce, they cherish black oil sunflower seeds in the shell or hearts. They often show little fear of people.
---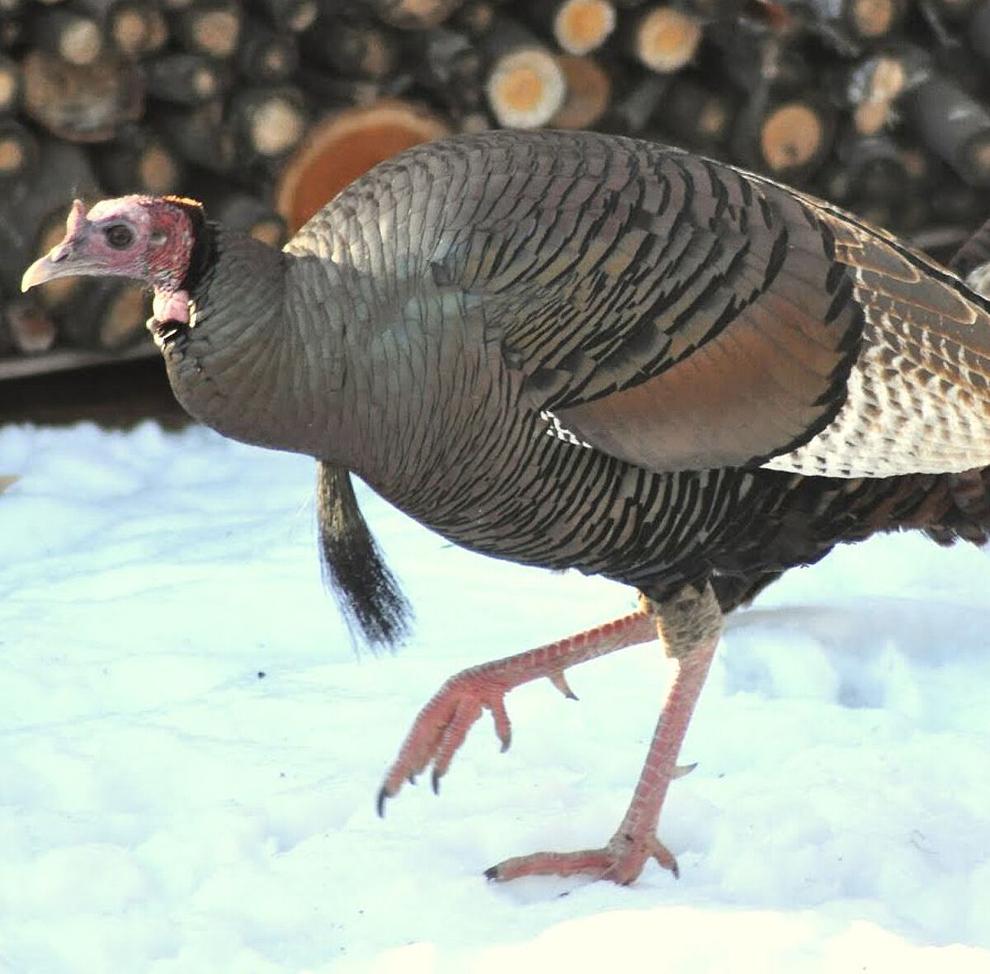 Wild turkey
Overhunting eliminated the wild turkey from Berkshire County by 1840. Trapped wild birds began to be released in 1972 in the southwestern corner of The Berkshires. They became so established that now both spring and fall hunting is allowed.
Their natural foods include red oak acorns, American beechnuts, and other seeds. When snow is deep, they feed on various plants, including hemlock buds, evergreen ferns, clubmosses, and the like. Wild turkeys prefer walking or running, but when need be, they are strong fliers.
Birdseed and corn on the ground often attract flocks that are known to visit wild bird feeders during the winter. Mass Wildlife's philosophy is "Keep wildlife wild! Never deliberately feed wild turkeys to attract them to your property or keep them around. Turkeys can survive very well on natural foods and do not need handouts from people."