SHEFFIELD — Are you ready to taste the first batch of whiskeys of the Craft Brewers Whiskey Project?
The wait is almost over. On Monday, Feb. 1, Berkshire Mountain Distillers will release the first three American Whiskeys in this limited-release American whiskey collection comprised of 12 whiskeys distilled from 12 beers sourced from 12 regional brewers.
The first release, available only at Berkshire Mountain Distillers during February, includes whiskeys distilled from UFO White Ale from the Massachusetts Bay Brewing Co. (formerly known as Harpoon) in Boston; Spencer Trappist Ale from Spencer Brewery in Spencer and 413 Farmhouse Ale from Big Elm Brewing in Sheffield. In March, UFO White and Spencer Trappist will be be distributed regionally.
"We've dabbled in distilling beer before, originally with Sam Adams, and we had great feedback. There's a wonderful amalgamation between the craft beer world and the craft spirits world; we found that there was a wonderful crossover of consumers," said Chris Weld, founder and proprietor of Berkshire Mountain Distillers. "A lot of people who drink whiskey also drink craft beer, so there's a natural curiosity from those folks to see what a whiskey from their favorite beer would taste like. We had a lot of fun working with Sam Adams. The natural progression was to expand that project. We wanted to keep it regional, to keep it practical. Fortunately, there are a lot of amazing brewers in our region."
A project five years in the making
First announced in December 2015, the project has been ongoing for the past five years — most of which has been devoted to the aging process.
"We ended up with 12 craft brewers: six in Massachusetts, two in New York, two in Vermont, [one each in] Connecticut and New Hampshire," he said. "It took a bit to get that all set up and it took us a while to distill all that beer, especially since we had to keep distilling our rum, gin, bourbon and our other products."
Each beer underwent a triple distillation process and was blended with the distillery's proprietary spring water before being aged in oak barrels over the past five years.
The process, Weld said, is similar to how whiskey is made on site. The process varies by the type of beer used to distill the whiskey. Traditionally, "unfinished beer" that is not fully processed is used to make whiskey, not finished, "drinkable" beer that is available from breweries.
"Whiskey is like beer's older cousin: it's taken more time to mature but comes from the same stock. So, when Berkshire Mountain Distillers came to us more than four years ago with this project, we knew it'd be a fun way to collaborate with a local distiller to see what our beer could turn into," said Dan Kenary, Mass. Bay Brewing Co. co-founder and CEO, in a statement. "The resulting whiskey does not disappoint."
The beers are being released in trios in the order they arrived and were distilled.
"Each new release will spend a month being sold only in the distillery before it gets distributed out in Massachusetts, New York and Connecticut. I'm sure the stuff from Vermont and New Hampshire will be available there too," Weld said. "We hope to get people in to the distillery during that first month, allowing us to educate them about the project and make them aware of what we have to offer."
413 Farmhouse Ale American Whiskey will only be released at the distillery.
"There really never has been a project like this in the distillery or beer world before. We're just excited that we had a great group of partners. Some of the releases are extremely limited. Big Elm is a smaller batch because they are a smaller brewery that won't end up being distributed," he said. "413 Farmhouse will only be available here, at the distillery, for as long as it lasts. Big Elm was a natural partner because they are right down the road. When talked to them, being a smaller brewer, they were limited in what they could provide. I, myself, will be tucking a bottle away in my cellar for a rainy day."
Three additional releases, scheduled for the spring, summer and fall will include beers from Samuel Adams, Berkshire Brewing Co. Jack's Abby Craft Lagers, Ommegang, Captain Lawrence Brewing, Long Trail, Smuttynose Brewing, Two Roads Brewing and Chatham Brewing.
The 750 ml bottles, known as a fifth of whiskey, are 86 proof (43 percent alcohol by volume) and retail for $65. The series will be available at Berkshire Mountain Distillers and where its products are sold. It will not be available at the breweries.
"When we approached the breweries, we said, 'we'll buy the beer from you.' The breweries can't sell [whiskey] legally, so it ends up with us and our distributorship. It's our whiskey and any loss or profit comes down to us," Weld said. "This batch is five years old. We made some little tweaks in the recipes, but essentially it's the beer that they had shelf-ready, glass-ready."
Berkshire Mountain Distillers originally planned to release the first trio of whiskeys in spring 2020.
"Everything shut down and we decided to hold off," he said. For the first few months of the COVID-19 pandemic, the distillery produced much-needed hand sanitizer. As commercial sanitizer production began distribution again, Berkshire Mountain Distillers returned making spirits. Business has remained steady over the last few months, Weld said, attributing the continued business from an influx of summer and second homeowners who have not returned to the city or have made the Berkshires their primary residence.
"It doesn't seem like COVID-19 is going to be gone in the next few months," he said of the decision to release the whiskey. "We'd set this date and the whiskey is ready. It's very drinkable and it's very eager to get out to consumers."
Berkshire Mountain Distillers released Two Lanterns and Shays' Rebellion, both American whiskeys made with beers from The Boston Beer Co., which brews Sam Adams, in 2017. The whiskeys were aged over four years. In 2014, Berkshire Mountain Distillers released a limited-edition line of Berkshire Bourbon, aged in beer barrels from select craft brewers over a period of three to four months.
"In this era, with new craft distillers popping up all over the place, everyone likes to have something fun to talk about and something that keeps them relevant," Weld said. "This is a project where the synergy between a craft distiller and a craft brewery helps garner some interest in the market. So every bottle that we can sell out of here allows us to tell the story of the project, the beer, the brewer. It's a great sort of satellite marketing for the brewers and we get some of their followers — who might not otherwise — to come in and learn about our products."
The distillery, he said, is at work on some new "fun collaborations." A new beer distillate, from a "popular Eastern Massachusetts" brewery, which Weld declined to name, was being prepared for the distillation process during a visit to the brewery by this reporter on Tuesday.
"I think we'll keep trying to have another project come out on the tail of this one," Weld said. "And besides, it's just super fun to do."
---
Cocktails to try ...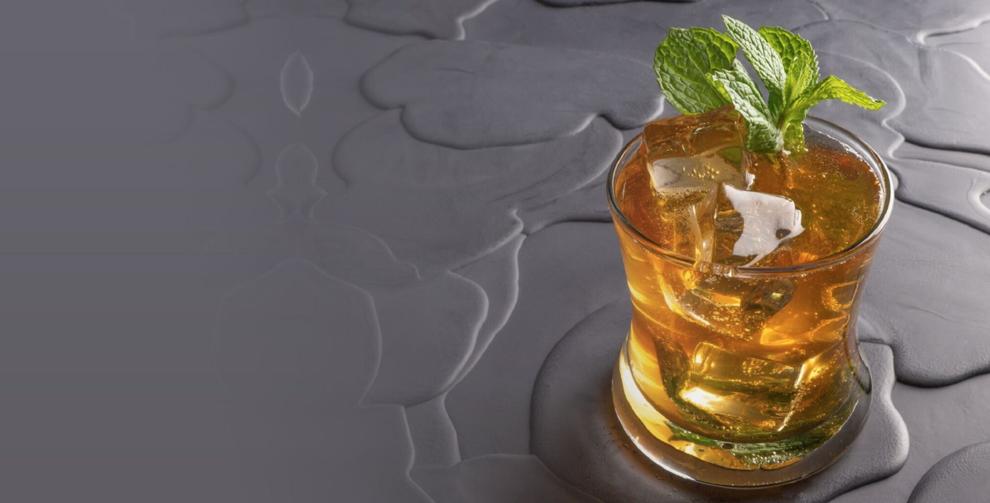 Whiskey & Ginger
INGREDIENTS:
2 ounces Craft Brewers Whiskey Project's American whiskey
Ginger ale
Lime wheel
DIRECTIONS:
Pour whiskey into a highball glass filled with ice. Top off with ginger ale. Garnish with a lime wheel.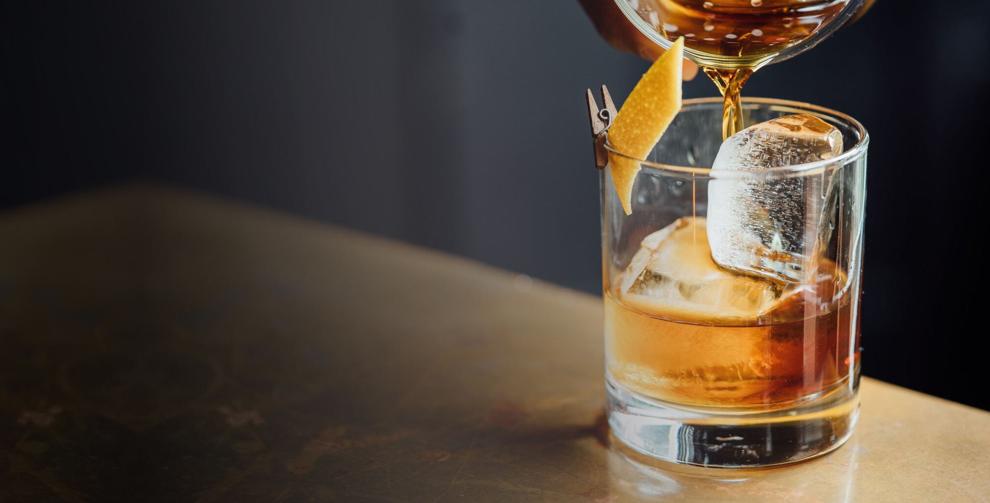 Berkshire Old Fashioned
INGREDIENTS:
2 ounces Craft Brewers Whiskey Project's American whiskey
1/4 ounce Maple syrup
Orange slice
Cherry
2 dashes Berkshire Mountain Distillers' Wormwood bitters
Orange twist
DIRECTIONS:
Muddle maple syrup, bitters, slice of orange and a cherry in a mixing glass. Add ice and whiskey and stir. Strain into a rocks glass with two large ice cubes. Garnish with flamed orange twist and another cherry.