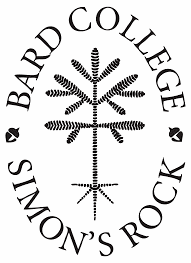 GREAT BARRINGTON — Bard College at Simon's Rock has been named a Fulbright Top Producing Institution for U.S. Scholars by the U.S. Department of State's Bureau of Educational and Cultural Affairs.
This recognition is given to the U.S. colleges and universities that received the highest number of applicants selected for the 2022-23 Fulbright U.S. Scholar Program. Fulbright is the U.S. government's flagship international educational exchange program.
Simon's Rock alumna Chazlee Myers was awarded an English teaching assistant grant by the U.S.-Italy Fulbright Commission to provide assistance to local English teachers in Italy and act as a cultural ambassador for the U.S from October 2022 to June 2023
Simon's Rock professor Peter Filkins was also awarded a Spring 2023 Fulbright IFK Senior Fellowship in Cultural Studies to research and write a biography on poet Ingeborg Bachmann.