NORTH ADAMS — Following a three-year hiatus, Berkshire Family and Individual Resources is relaunching its concession stand, Bites by BFAIR, at Windsor Lake.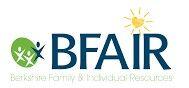 The concession stand opens Memorial Day weekend. Operated by students in BFAIR's Pre-Employment Transition Services program, it will offer a variety of options including hot dogs, chili, nachos, sweet treats and more.
The Pre-ETS program is intended to support students in developing the skills needed to obtain and maintain employment in the community
BFAIR began operating a seasonal concession stand at the lake in 2016, until it was paused in 2020 due to the COVID-19 pandemic. The new concession stand has a different menu than the previous one.
Bites by BFAIR will be open from 11 a.m. to 3 p.m. Saturdays and Sundays and from 6 to 8 p.m. Wednesdays to coincide with concerts at the lake. The hours will increase in June as the school year ends.