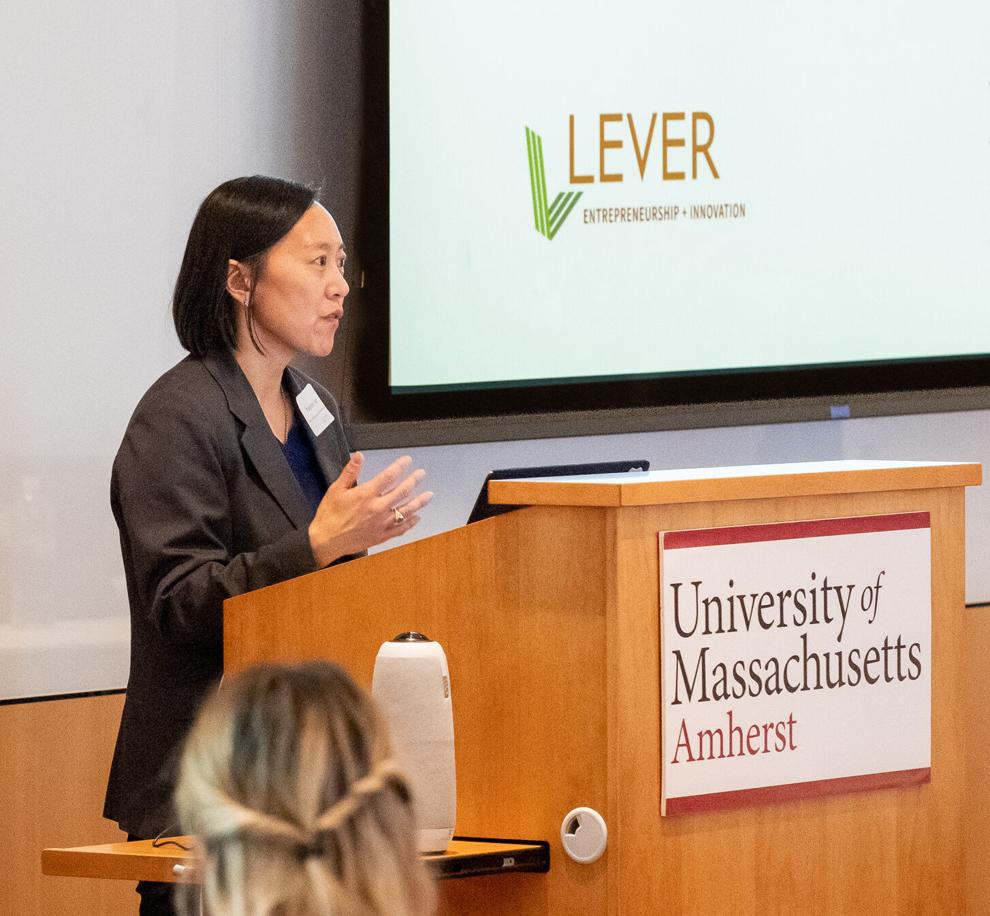 NORTH ADAMS — Latde Diagnostics won the $50,000 prize for finishing first in the Western Mass. Health Tech Challenge, which took place at the Institute for Applied Life Science at the University of Massachusetts Amherst.
The challenge was sponsored by small business accelerator Lever Inc. of North Adams. It was open to startups from the four counties of Western Massachusetts.
Quasar Therapeutics received $25,000 in grant funding for finishing second. The top two startups were selected from the group of five finalists by a panel of judges.
All five startups began at UMass Amherst, and have been supported by the Institute for Applied Life Sciences. The challenge was funded in part by the Massachusetts Life Sciences Center. Lever and MLSC have partnered since 2016, with the Western Mass Health Tech Challenge representing the seventh in a collaborative series of acceleration programs.