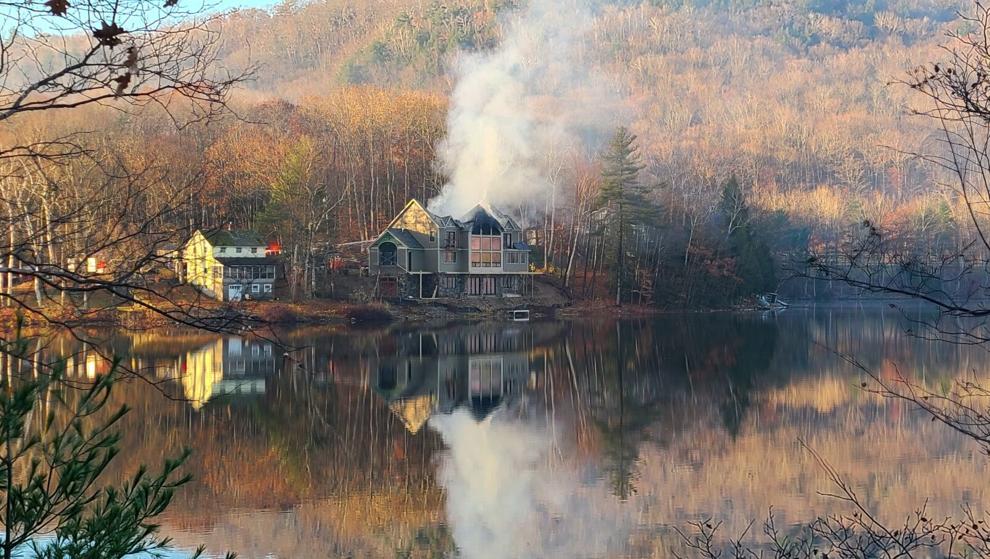 BECKET — A large home under construction on Greenwater Drive was heavily damaged early Wednesday in a fire.
The fire was reported just before 6 a.m., and multiple fire crews were sent to 168 Greenwater Drive. People at the scene said the flames were visible from the Massachusetts Turnpike.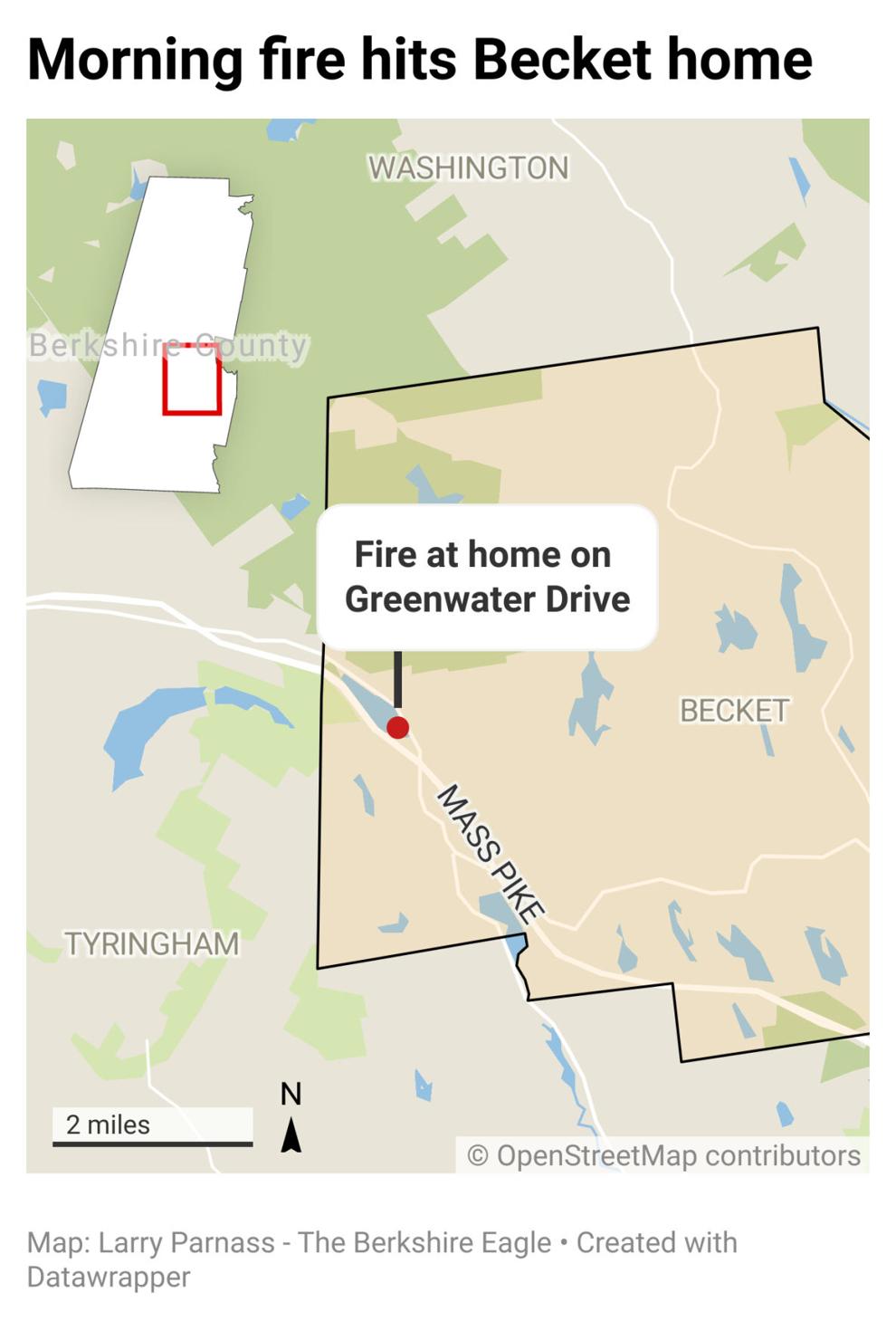 The fire broke out in the garage, according to the office of the State Fire Marshal.
Flames were roiling through the home when first responders arrived. "It's a large open area inside, so the heat builds up in there," Becket Fire Chief Paul Mikaniewicz said.
There were also construction materials inside, he said, though he wasn't sure exactly what type. No one was injured in the fire.
The flames were largely put down by 9:30 a.m., and firefighters battled hot spots about an hour after that. A large portion of the roof had fallen in, and several large glass windows were missing.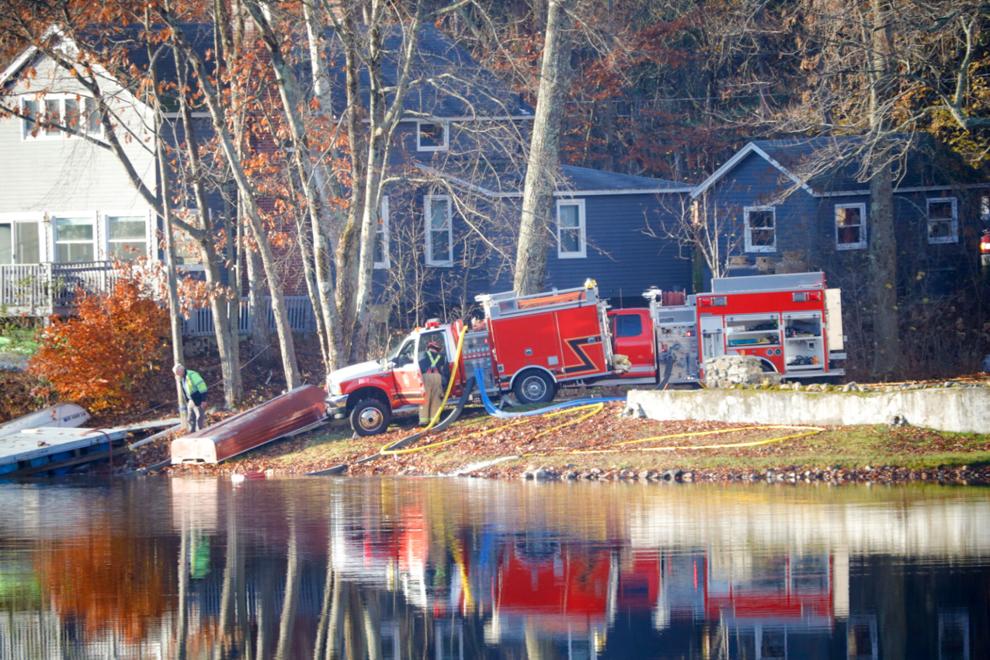 The operation to extinguish the fire was largely smooth, Mikaniewicz said, and firefighters accessed water from Greenwater Pond to pour on the fire.
While the cause is still under investigation, investigators found no evidence that the blaze was intentionally set, according to Jake Wark, spokesman for the State Fire Marshal's Office.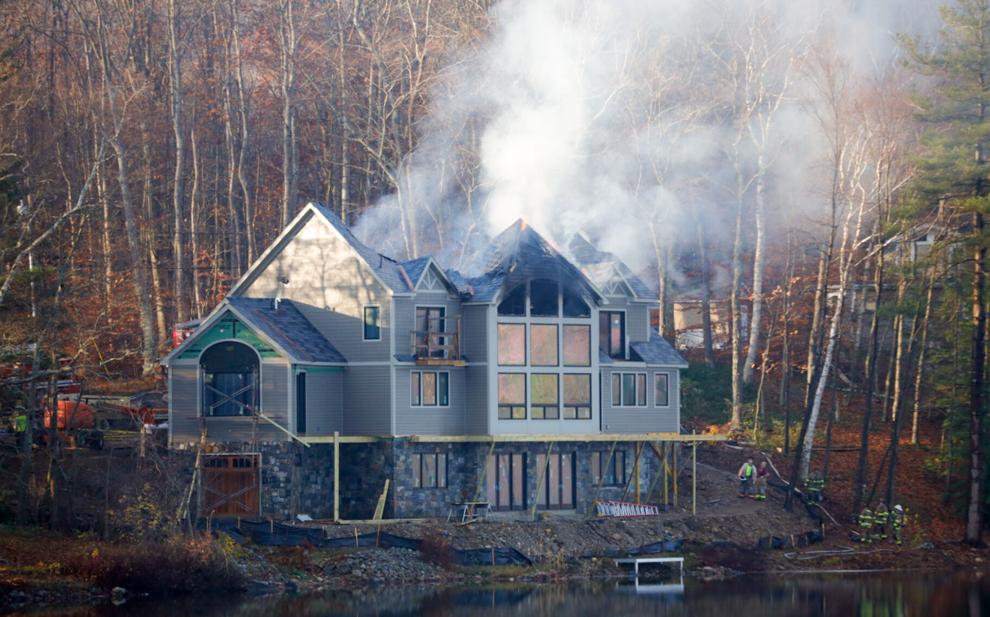 The home overlooking Greenwater Pond had been under construction for approximately two years, Becket Fire Chief Paul Mikaniewicz said, and contractors described it as a beautiful and spacious home with vaulted ceilings and replete with glass elements.
It was nearly complete at the time of Wednesday's fire.