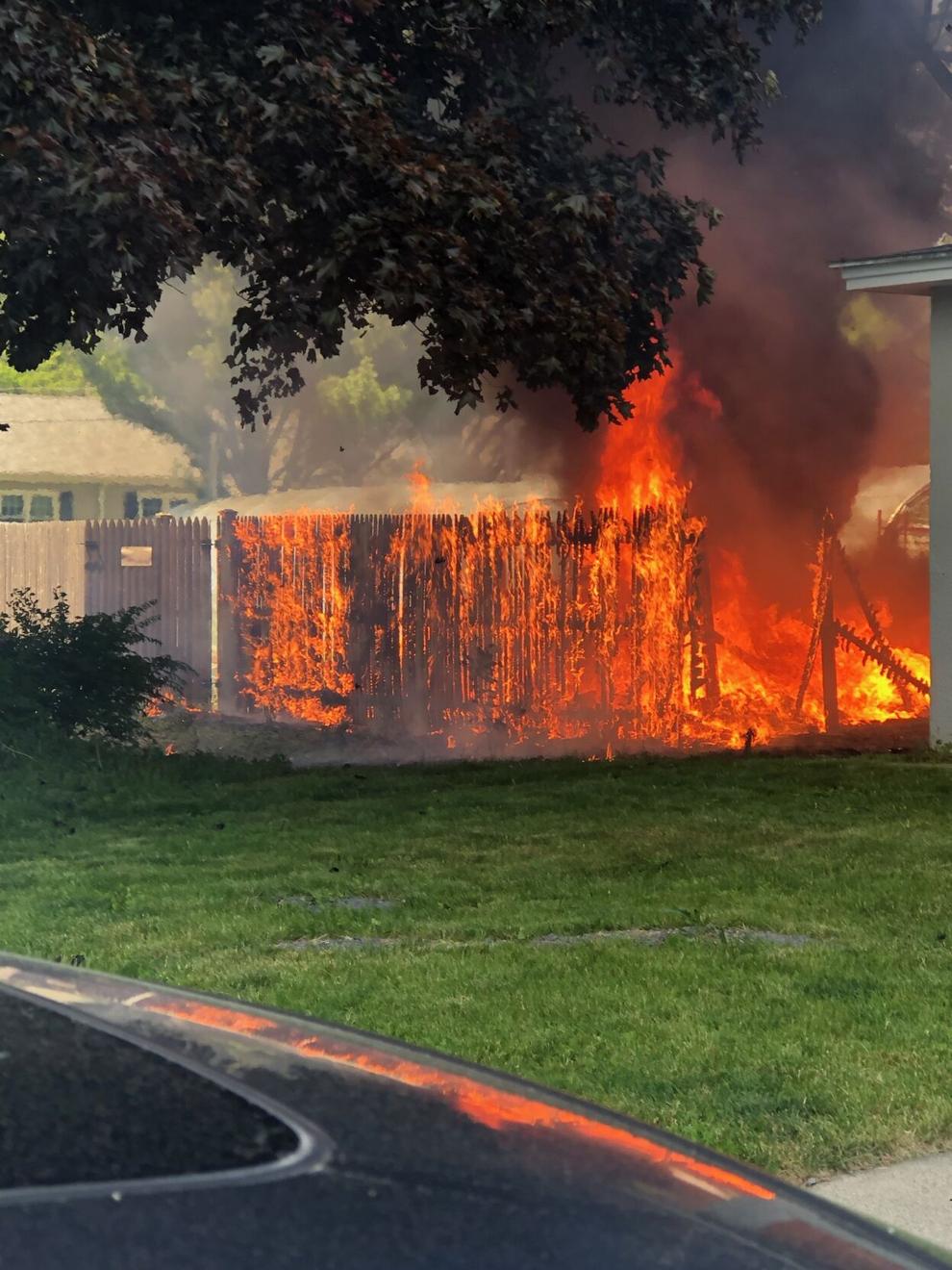 GREAT BARRINGTON — Firefighters quickly knocked down an outdoor storage area fire at Ward's Nursery and Garden Center, keeping it from spreading to an occupied house next door with four apartments.
No one was injured, and the inside of the house escaped damage. An outside staircase, however, was scorched by the flames that sent black smoke high over the town Friday afternoon, causing alarm.
The fire had reduced to cinders a fenced-in area between greenhouses near Ward's parking lot and Silver Street. A stack of blackened planters and other things remained, as well as a charred tree, as firefighters stood by to keep an eye on some hot spots that continued to release smoke.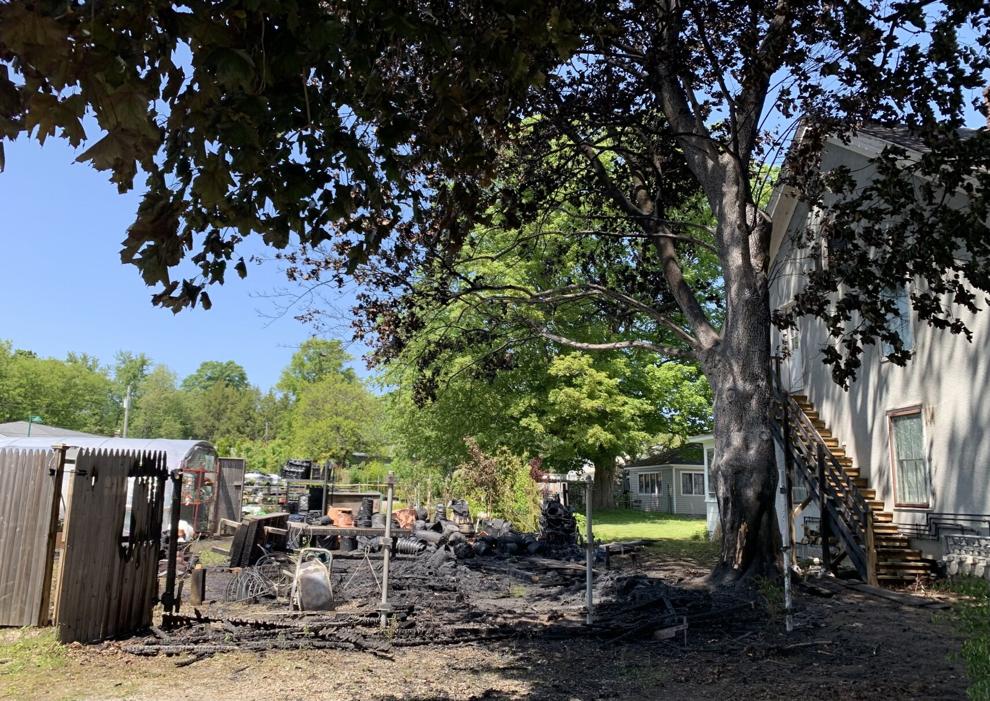 At the scene, Great Barrington Interim Fire Chief James Mead said the state Fire Marshal was on his way to investigate. Mead said he has no clue yet what started the fire.
Firefighters received the call at around 1:05 p.m., Mead said, and put it out in about 5 minutes.
At Ward's, the parking lot overflowed with customers Friday afternoon shopping on the eve of a warm holiday weekend.
Owner Greg Ward, later reached by phone, said he isn't sure what caused the fire. "It might have been a cigarette," he said, adding that the only loss was fencing and mostly plastic containers. "Kind of lucky for us."
Tenants of the two upstairs apartments were home when they smelled smoke and soon got a knock on the door from Ward's employees who told them to get out of the building.
"I was in the bedroom reading," said George Czeremcha, holding another tenant's miniature dachshund, "Panda," while standing outside with his wife and another resident.
His wife, Elizabeth Ramos, was working when she "smelled a nice burning smoke" that seemed innocuous, went outside and, at first, didn't see anything.
By the time they evacuated, the entire fence had gone up in flames.
Meanwhile, less than a mile away, the sprinkler system alarm at the Berkshire Food Co-op building began ringing and forced an evacuation.
It was caused by a drop in water pressure from the hydrant use by firefighters at Ward's, said Stockbridge Fire Chief Vincent Garofoli, who was there waiting for a technician to sort it out.
Garofoli and his crew had been called for mutual aid to serve as backup at the Great Barrington station, but were redirected here instead.