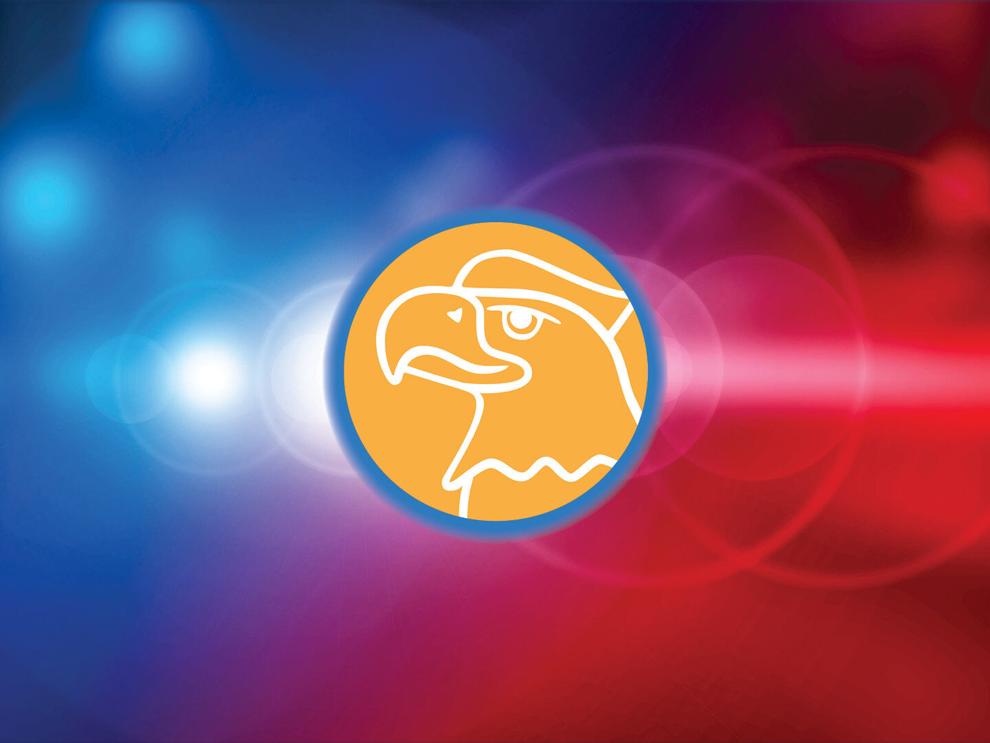 LENOX — A pedestrian was seriously injured Monday night after he was hit by a car while crossing Pittsfield Road in heavy traffic.
The man, 67, was taken to Berkshire Medical Center and later transferred to Albany Medical Center, where he is listed in critical condition. His name was not released, but police said he was registered at the nearby Knights Inn.
Lenox police and multiple state police agencies are investigating the accident on Pittsfield Road (Route 7/20) near the entrance to the Center at Lenox shopping complex. It was reported around 5:45 p.m. in front of the Wagon Wheel Inn, according to Lenox Police Chief Stephen E. O'Brien.
The pedestrian, who was hit by a 2013 Hyundai Elantra sedan, had suffered obvious severe injuries, he said.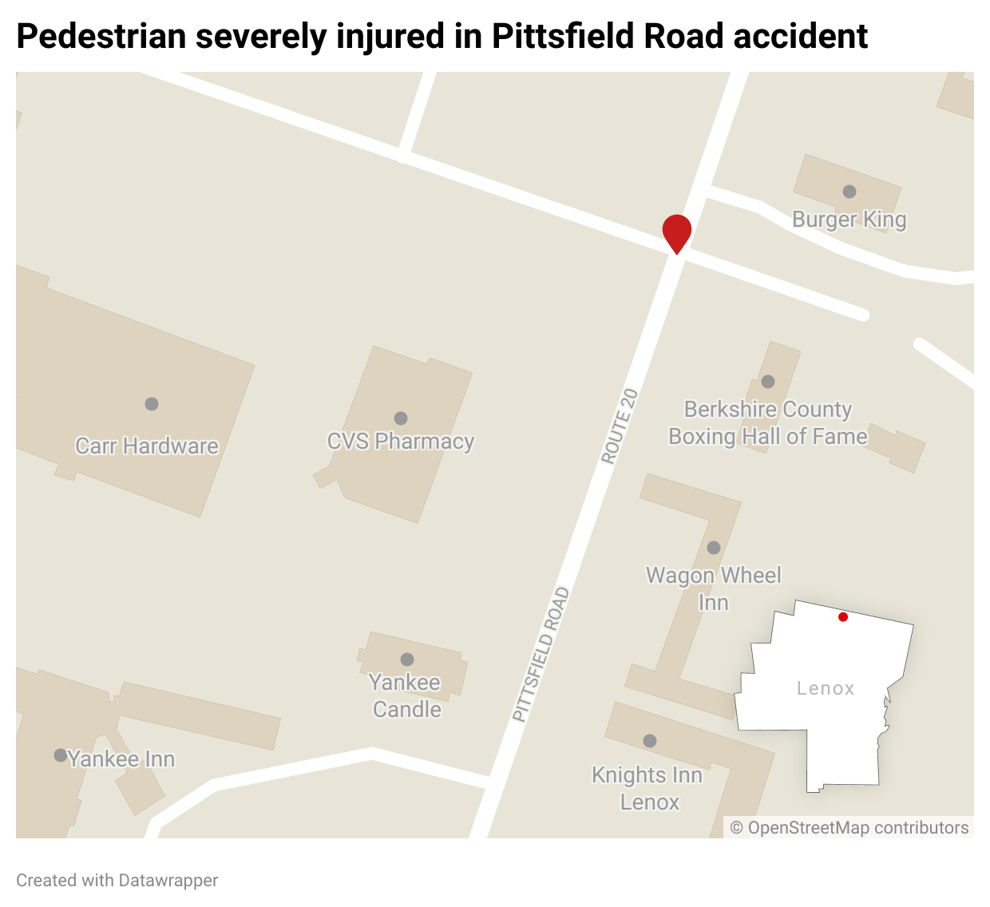 The driver of the sedan, a woman, was not injured. She remains unidentified as the investigation continues.
"We are awaiting the Crash Analysis and Reconstruction report from the State Police," the Berkshire County District Attorney's office told The Eagle. "At this time there is no indication that any criminal or civil infractions occurred from the driver."
Police shut down northbound lanes of the highway for just over three hours starting shortly before 6 p.m., diverting traffic to Holmes Road.
Although several witnesses were on the scene at the time of the busy early evening commute, O'Brien urged anyone else who saw the accident to call Lenox Police at 413-637-2346.
"This is a very active investigation involving several aspects of the accident," he said.
Assisted by Lenox Police Sgt. Michael Smith, the investigation also involves the Berkshire County Law Enforcement Task Force assigned to the Berkshire DA's office, state police from the Lee barracks, the state police Collision Analysis & Reconstruction Section, and the state police Crime Scene Services. Also assisting traffic control at the scene was the Massachusetts Department of Transportation from the Lenox regional office.