PITTSFIELD — Two firefighters suffered minor injuries while putting out a residential structure fire early Thursday morning on First Street.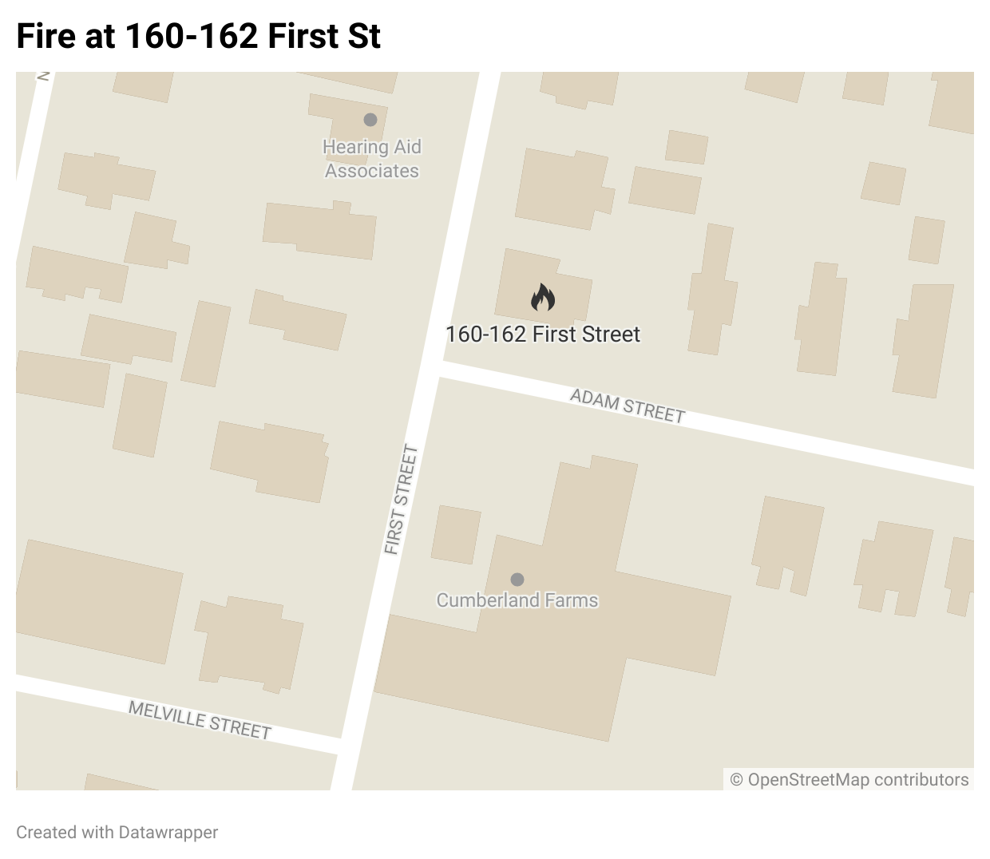 The blaze was reported around 12:45 a.m., when multiple engines responded to 160-162 First St. for a report of a structure fire with possible trapped occupants. First responders evacuated the building and found a heavy fire in a dining area with an attached closet, according to a news release from the Pittsfield Fire Department.
The fire was brought under control within a half hour, but crews remained on scene for around four hours.
The dining area and closet in 160 First St. suffered heavy damage, while the unit at 162 First St. had smoke damage, according to the release. The cause appears to be accidental but is still under investigation.