PITTSFIELD — Maria Vasquez was taking one of her regular walks along Elm Street on Friday afternoon when she spotted something in the river she had never seen before.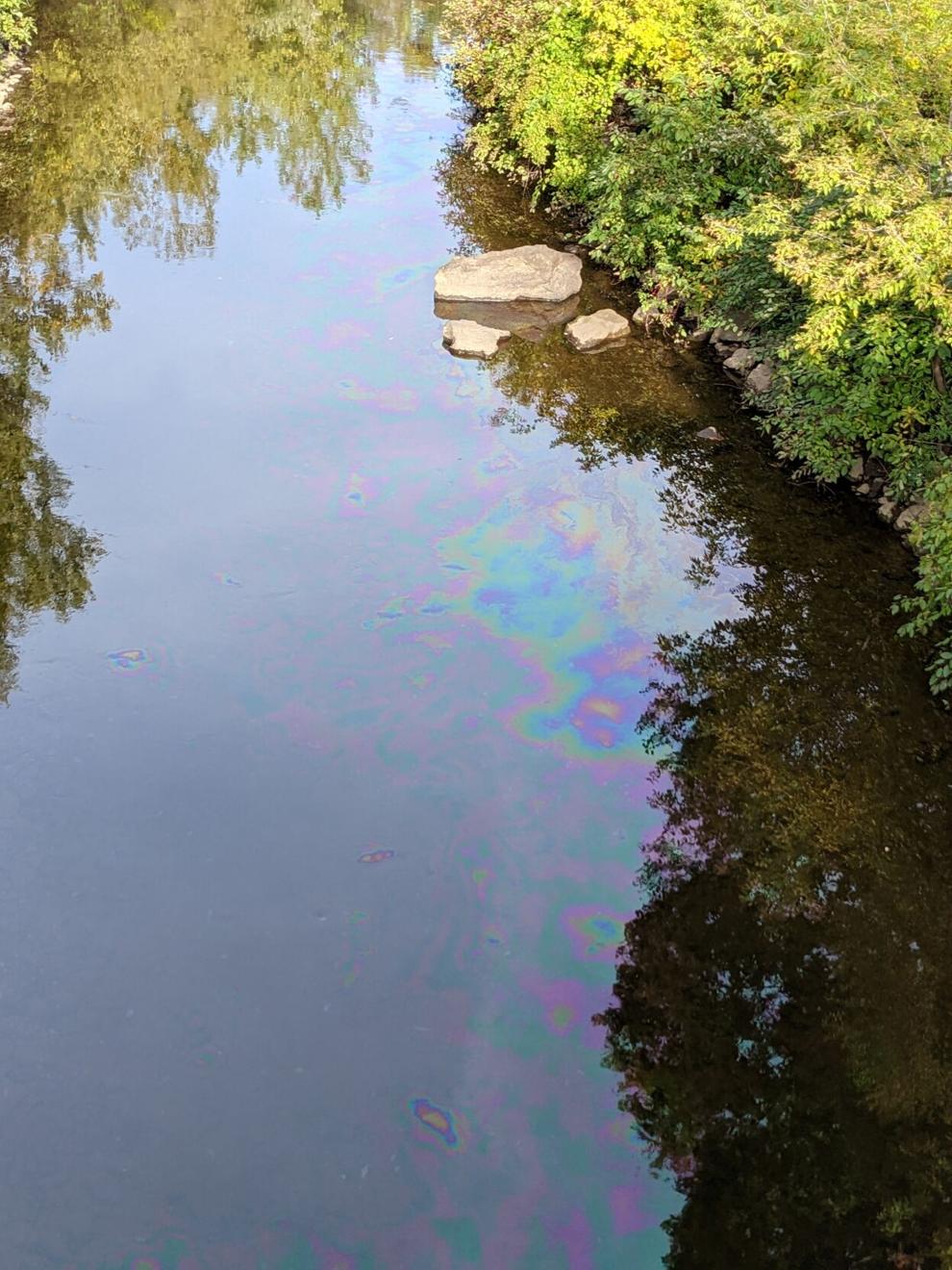 It was an oil slick. She snapped a photo of the rainbow on water's surface.
"I've never seen a slick there," said Vasquez, who is familiar with the area near the road bridge where the river flows southwest.
The Massachusetts Department of Environmental Protection is investigating the source.
The agency has been working with city officials since Friday evening, and also hired an environmental contractor to install deep-water containment booms to keep the contamination from spreading, said Kathleen Fournier, a environmental scientist with the DEP. Those booms have been inspected daily since Friday. Workers installed a new set of booms Monday.
On Tuesday, DEP contractors will work to clean up the oil, leaf litter and organic debris, Fournier said.
Three members of the DEP's emergency team were there Monday morning looking down at the river, where the sheen of some type of fuel — they weren't yet sure what — is still visible.
The workers, who declined to be identified, said they had just been called to begin tracing the oil slick north to find its source.
Vasquez, who took her photo of the oil slick on Friday, said she wasn't the one to report the slick to DEP.
She said the area has always teemed with wildlife like ducks and racoons. She once saw a bobcat cross the river here.
She found this pollution troubling.
"That's really sad to see," she said.