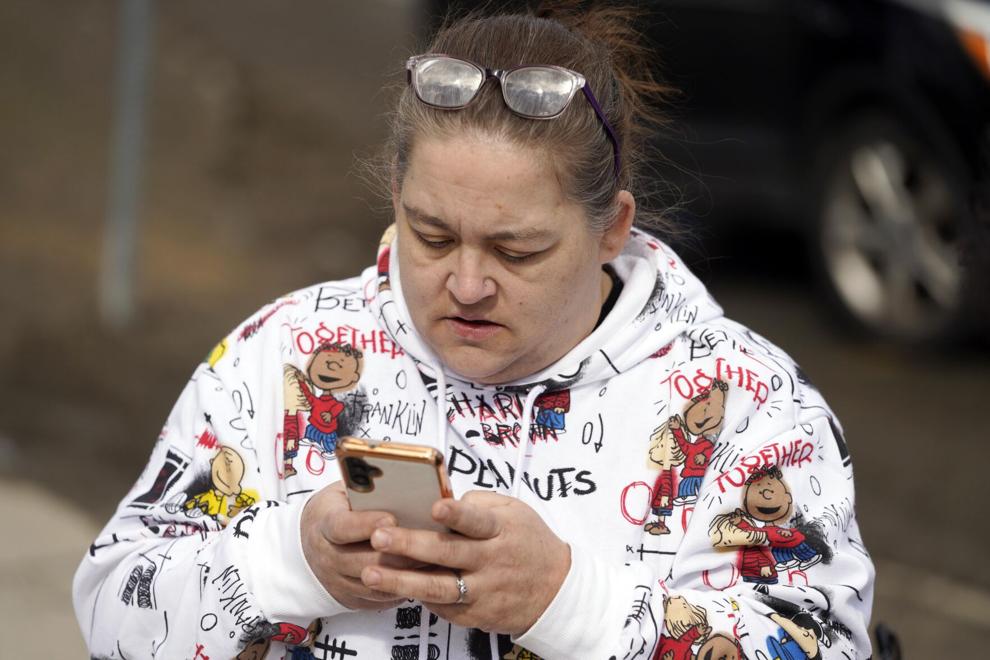 Amber Hunt couldn't put her phone down Tuesday morning when she arrived at Pittsfield High School.
A threat had been phoned into the school that there was an active shooter and victims, and Hunt's daughter, freshman Dalia Soriano, was texting her from inside a classroom.
Soriano didn't know the specifics of the threat — just that one had been made. "She said, 'Mom, it's not a drill.' She keeps asking, 'Are you here, are you here?'"
Hunt knew her daughter needed to keep hearing from her. She'd never dealt with anything like this before.
Then Hunt got another text: "Don't come near the school," Soriano wrote.
The threat turned out to be a hoax, as Pittsfield police emerged from the school to give the all-clear to a small group of parents waiting in front of the building. But the stress and anxiety was palpable among students, parents and administrators alike, not only in Pittsfield, but also in North Adams and Great Barrington, where similar threats were made to two high schools.
"Swatting" calls were made to 30 schools across Massachusetts on Tuesday morning, according to state police spokesman David Procopio. The state police are part of a group of agencies, including the FBI, that is investigating the source of the calls.
The Commonwealth Fusion Center provided notice to police departments across the state that there was a wave of hoaxes in the wake of Monday's school shooting in Nashville, Tenn., that left seven people dead, including the shooter.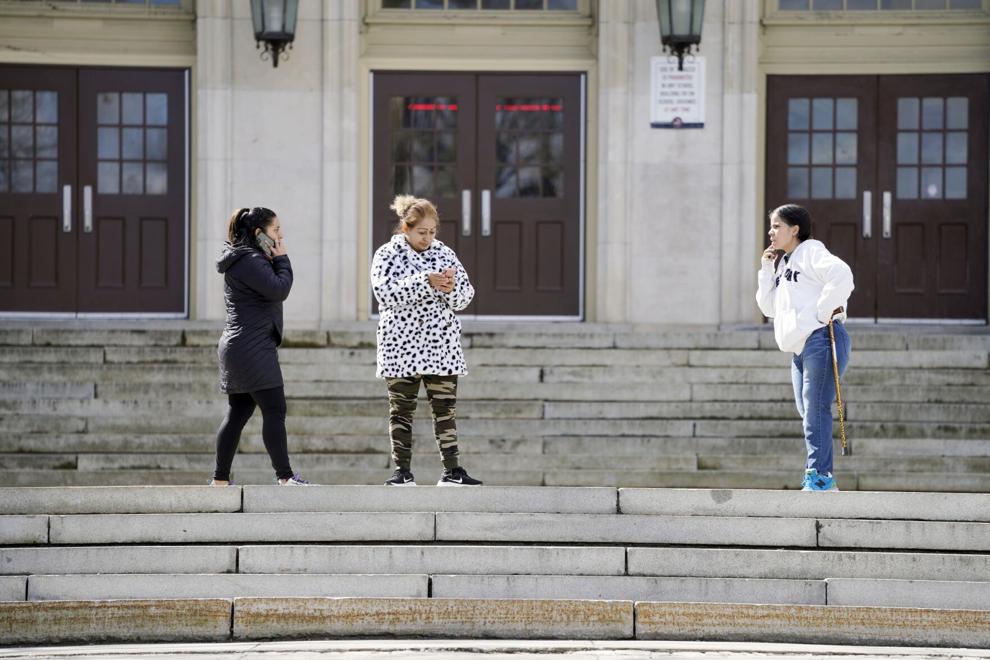 The Nashville shooting was on the mind of Glendy Villanueva when she showed up at Pittsfield High School to check on her sister, who is a junior at the school.
She expressed frustration at the lack of available information, saying she "called the school 20 times" and never got an answer back.
"They don't tell you s—," Villanueva said. "It's horrible."
Villanueva was worried that her sister might be having a panic attack during the interim. In light of the discussions she's been privy to about reducing cellphone access in schools, Villanueva said she was glad that wasn't the case today.
"Thank God they have their phones," Villanueva said. "Otherwise we'd be at home drinking coffee or working right now."
Deborah Sadowy was there for her granddaughter Britt, 17. Sadowy wished the students had been given more information to calm them down and offer more clarity.
"The kids are scared," Sadowy said. "Give them something, to get as much information as a high schooler can handle at least."
The Pittsfield threat was made at 10:40 a.m., prompting a lockdown by school administrators and a sweep of the building by police. Students began texting what they heard over the PA system and from their teachers to loved ones on the outside.
As officers searched the building, a group of parents tried to enter the main entrance of the school to check but it was locked. By 11:20 a.m., police determined that the threat was not credible and the all-clear was issued, said Sgt. JP Murphy.
Superintendent Joseph Curtis followed up less than an hour later with a voicemail to families to families to explain what had happened.
In an interview with The Eagle, Curtis said he dreaded having to deliver the message, as it was representative of a "sickening" reality that students have to face. The prevalence of school shootings in America, combined with their often tragic severity, has this generation of students on unprecedented grounds, he said.
"As a superintendent, every day I awake, I'm expecting something like this," Curtis said. "It's a very sad reality."
Curtis said he understood the frustration of parents, but ultimately, administrators and staff cannot divide their attention in the coordinated effort to assess the situation. "To craft a message while the situation is ongoing is almost impossible," he said.
The responsibility of the school district to curate an accurate and quick report is paramount, Curtis said, but also requires assistance from the Pittsfield Police Department. He understands the difficulty parents must face in waiting for the information, but it's simply a difficult situation.
"I would assume being a parent myself that not many of them are going to take solace in that fact," Curtis said. "But they should take comfort in the fact that we're giving the situation our total attention."
Other threats
Police are also investigating similar threats that were made Tuesday morning at Drury High School in North Adams and Monument High School in Great Barrington.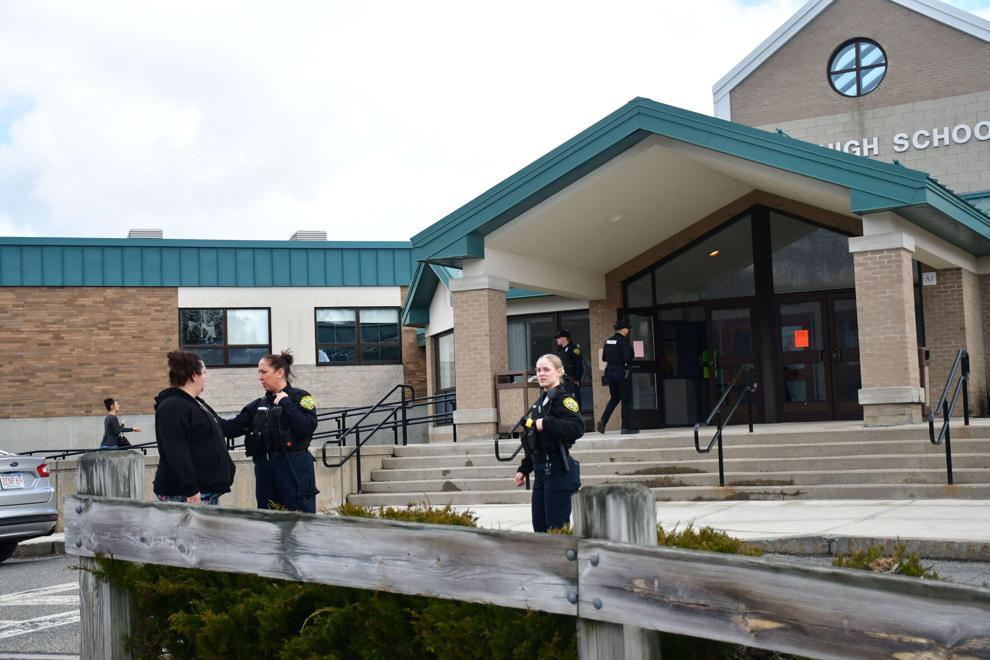 Students and staff at Drury were evacuated for around 35 minutes while police searched the building, according to a statement from interim Principal Stephanie Kopala. After authorities determined there was no threat, students returned to the building and class resumed.
While students weren't in danger, the threat caused "a significant disruption to the operations of our school and an increased level of alarm for all involved," North Adams Superintendent Barbara Malkas said in a statement. "The timing of this incident is certainly intended to cause disruption and anxiety with the most recent events that have occurred in Nashville."
Like Pittsfield, Monument High went into lockdown after the threat was called in. It was the second lockdown in response to a hoax call in just over a month.
Great Barrington Police Chief Paul Storti said his department's response to Monument was swift and that officers secured the scene and then determined there was no threat in exactly 19 minutes. The students remained in school during the incident. Parents were called.
"I wish I knew," Storti said, when asked if he has any clue as to who is making these calls. "It's stressful for the whole community — it stinks."
The FBI does not have information that indicates the threats are "specific and credible," an agency spokeswoman told The Eagle in an email.
When asked if the agency has any leads on who is making the calls, Kristen Setera, public affairs advisor for the agency's Boston Division, said the FBI investigation is "very active," but declined specific comment "to protect its integrity."
"The FBI is aware of the numerous swatting incidents wherein a report of an active shooter at a school is made," Setera wrote. " The FBI takes swatting very seriously because it puts innocent people at risk."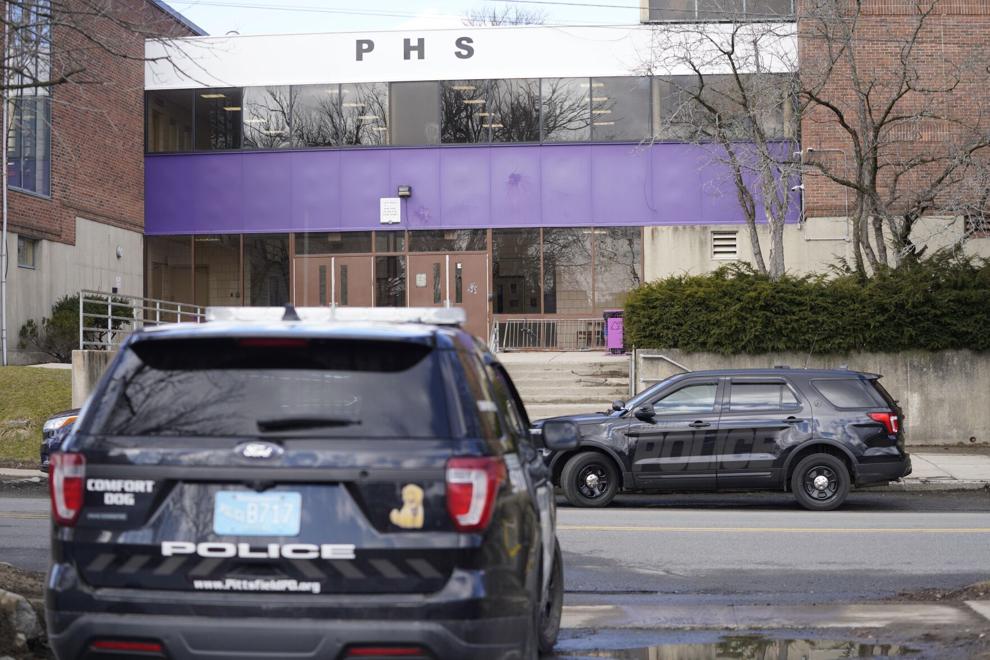 The agency will keep working with other law enforcement, and urges the public "to remain vigilant, and report any and all suspicious activity and/or individuals to law enforcement immediately," Setera added.
Monument High does not have a school resource officer like a number of other county schools, including Mount Everett Regional High School in Sheffield.
These calls are not only upsetting to the town, but require the entire police force, including off-duty officers, to respond, Storti said. They also require aid from Stockbridge and state police.
There were no other threats reported in Berkshire County, but in Adams, police took the precautionary measure of increasing their presence at town schools.
"After the tragic events in Tennessee, we will continue to conduct check-ins at all schools in Adams for the remainder of the week," the department wrote in a Facebook post. "It is with great sadness that we must face this reality but there are no lengths we will not go to in order to keep our community safe."