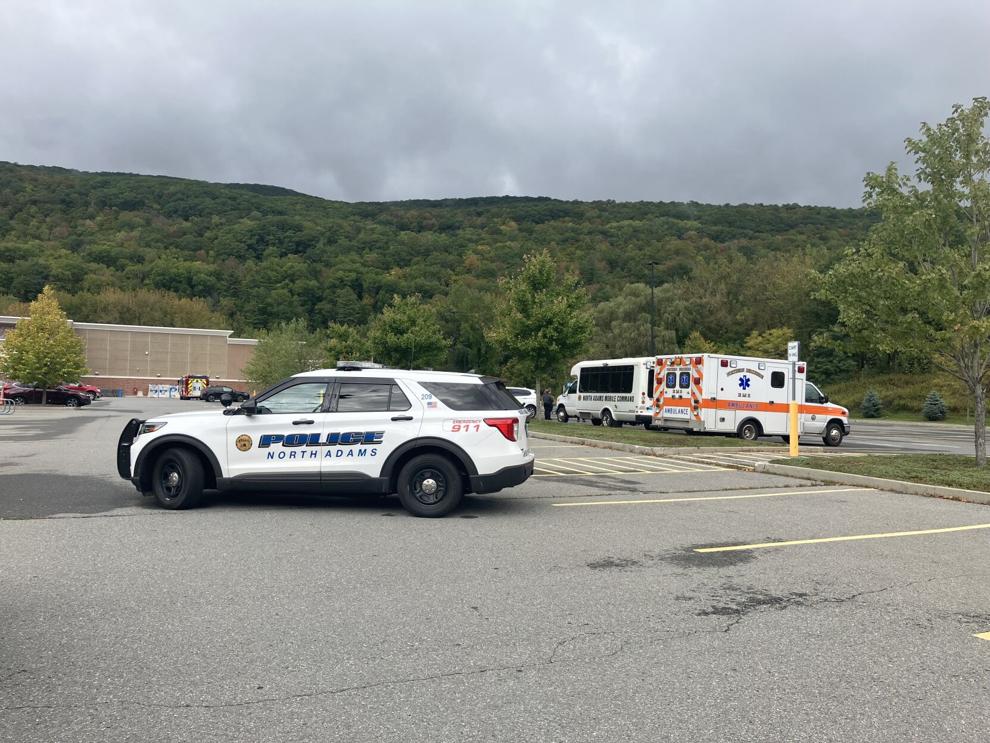 NORTH ADAMS — A report of a suspicious package left at the Walmart bus terminal triggered a large law enforcement response Wednesday morning.
The package turned out to be an empty cooler that posed no threat to the public. "No bomb at all," North Adams Police Chief Jason Wood said while standing in the parking lot.
After reviewing security footage, police determined the package was left at the terminal late Tuesday night by someone in a station wagon. Police received a call reporting the cooler as a suspicious package around 7 a.m. Wednesday.
North Adams police and fire departments and a State Police bomb squad were sent to 1415 Curran Memorial Highway to investigate. The bomb squad x-rayed the box and found nothing inside.
"Unfortunately it's a precaution we have to take," Wood said.