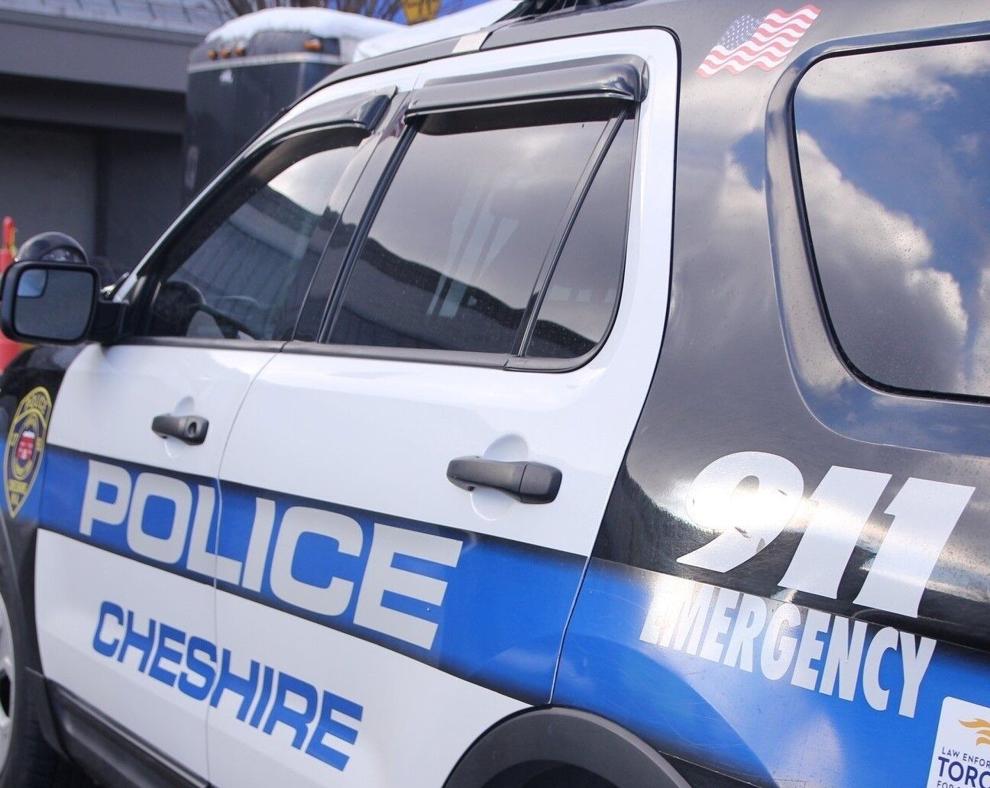 CHESHIRE — A tractor-trailer driver at work was cleared of wrongdoing on Thursday in a suspected hit-and-run incident in Cheshire.
Cheshire Police suspected that the driver of a red tractor-trailer fled the scene after a two-car collision on Route 8 in the area of Pump House Road on Tuesday afternoon. But, Officer Cody Alvarez told The Eagle on Friday, an investigation into the incident not only cleared the tractor-trailer driver but cited the driver of the other vehicle, that was allegedly hit, for driving over the double yellow line.
A police report names Jessica Roberts as the operator of a red Pontiac. Cheshire Police cited her specifically for a marked lanes violation after witnessing a dash cam video from the temporarily missing tractor-trailer driver.
Alvarez pulled surveillance video from the Cheshire Liquor Center that showed a truck matching the description of the missing red tractor-trailer, and he was able to get a company name — Saia, a trucking business. He called the company, and soon after, the driver, Kyle Cossey, called Alvarez.
"He saw a red car cross the double yellow line, but he wasn't sure it made contact with his truck, he thought it hit the guardrail behind him," Alvarez said. "He braked and swerved, and he provided dash-cam video from the truck showing the other vehicle that was involved cross the double yellow line."
Alvarez said there was some contact between the two vehicles — enough to make the tractor-trailer driver stop off to the side of the road soon after the crash to check and see if there was any damage.
"In the video, it sounds like she does hit the truck, but being in a truck like that, he didn't think the car hit him," Alvarez said. "He looked in his side mirror and saw it strike the guard rail."
According to Alvarez, Roberts said after the fact that she didn't realize she'd crossed over onto the wrong side of the road.
"She didn't just barely go over the line," Alvarez said. "According to the video, she was more in his lane than her lane."