PITTSFIELD — A year of forced restrictions and closures that made operating extremely difficult finally might be coming to an end for Berkshire restaurants.
Although things aren't back to normal yet, local restaurant owners believe that the worst is behind them as the local economy begins to rebound from the coronavirus pandemic.
"I think we're going to be fine," said Mickey Soldato, who owns three area restaurants, Zucchini's and The Roasted Garlic in Pittsfield and Mario's in New Lebanon, N.Y. "I think we're absolutely on the downside of this."
"It's definitely daylight," said Tony Mazzeo, who, along with his brother, Michael, owns Mazzeo's Ristorante in Pittsfield. "People are getting vaccinated, and that's helping."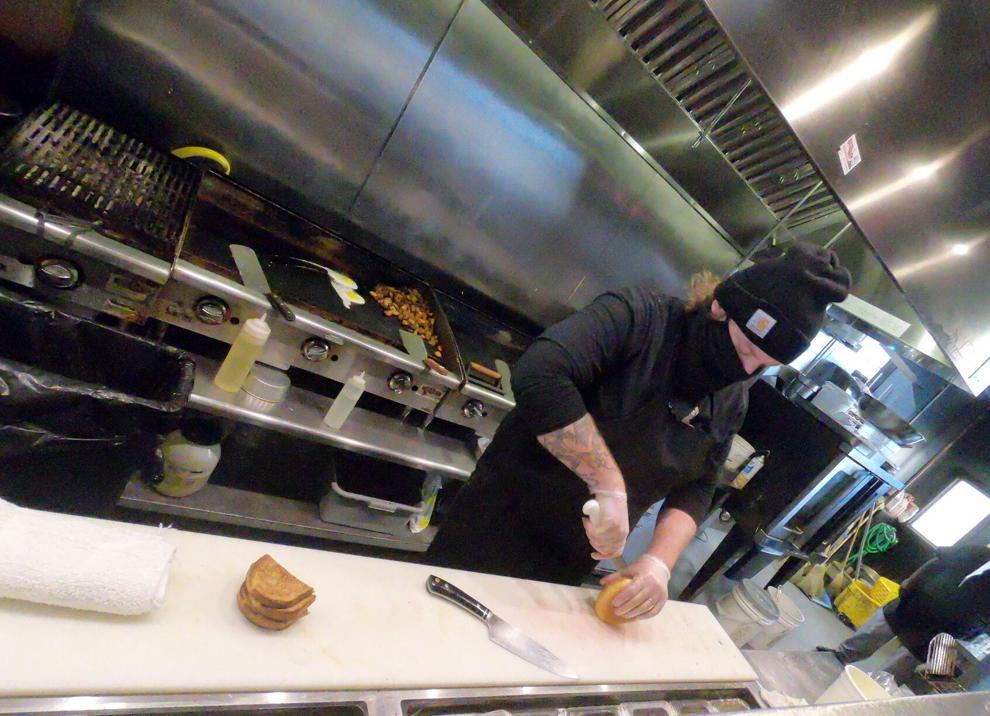 After months of relying on revenue from takeout orders because indoor dining was subject to state-mandated seating-capacity limits, restaurant owners caught a break when the state allowed them to operate at full capacity at the beginning of March.
"There's been an uptick in the building," said Craig Benoit, who owns the Hot Dog Ranch in Pittsfield.
But, social distancing measures that require tables to be spaced 6 feet apart still are in effect. So, even with the additional patrons, Berkshire restaurants still can't fill their entire dining areas.
Benoit said he is operating at 60 percent capacity since the rules were lifted. Mazzeo's is at 50 percent.
"More people are getting vaccinated, the weather's changing and more people are coming out," Mazzeo said. "Knock on wood; I've been extremely busy. I turn people away on weekends. I don't have the seating to accommodate the customers."
At Patrick's Pub in Pittsfield, revenue has declined 50 percent over the past 12 months, according to business manager Shana Powell. But, she is optimistic for Patrick's prospects as the weather begins to get warmer.
"I do have some hope at this point in time for getting through the pandemic," Powell said via email. "This is the first time in a year that I have felt that way."
Powell isn't certain that Patrick's ever will be able to return to operating the way it did pre-pandemic, but "we do hope by the summer months that the majority of people will be vaccinated and we will be able to get some more seats back into the dining room."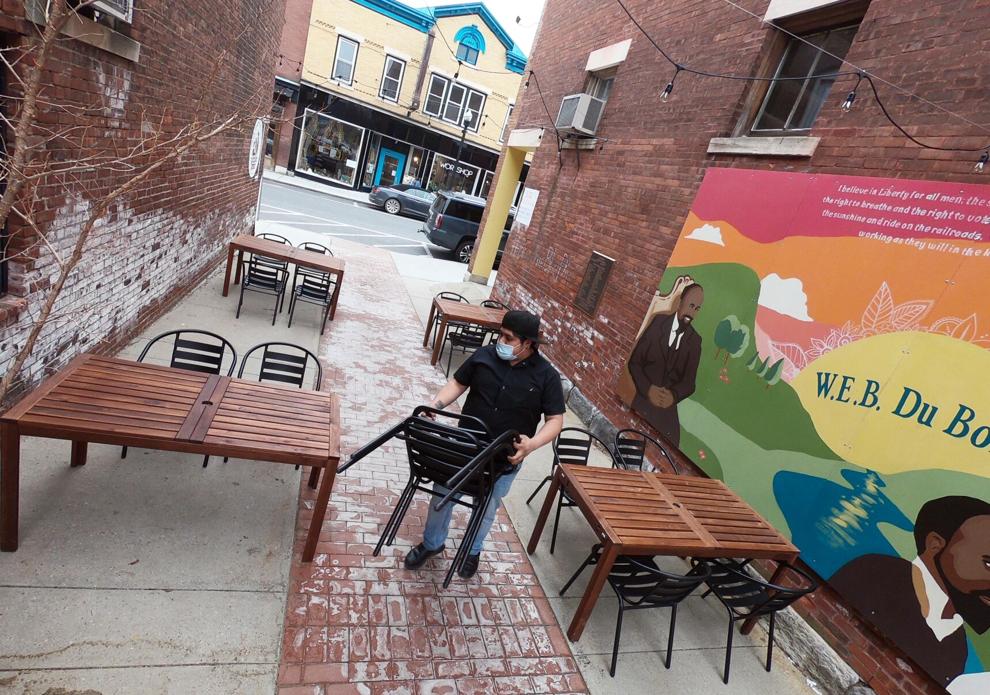 So, what should restaurant patrons in the Berkshires expect to see this summer?
Try more outdoor dining.
Berkshire eateries turned to outdoor dining out of desperation last summer, when indoor access was extremely limited. But, the concept proved to be so popular that many restaurateurs are planning on expanding on it this year, with some building patios and others creating more space for patrons.
"I think outdoor dining is here to stay," Soldato said. "Tourists love it."
"It gave us a break" last year, Benoit said. "We didn't have to go through the legal rigmarole.
"I'm doing some repairs to my parking lot," he said.
Financial relief also might be available.
The American Rescue Plan that recently was signed into law by President Joe Biden contains a $28.6 billion Restaurant Revitalization Fund program. Benoit, Mazzeo, Powell and Soldato said they don't yet know the eligibility requirements for that money, but all expect their restaurants to apply for it.
"Absolutely," Soldato said. "I'm applying for anything that I can get."