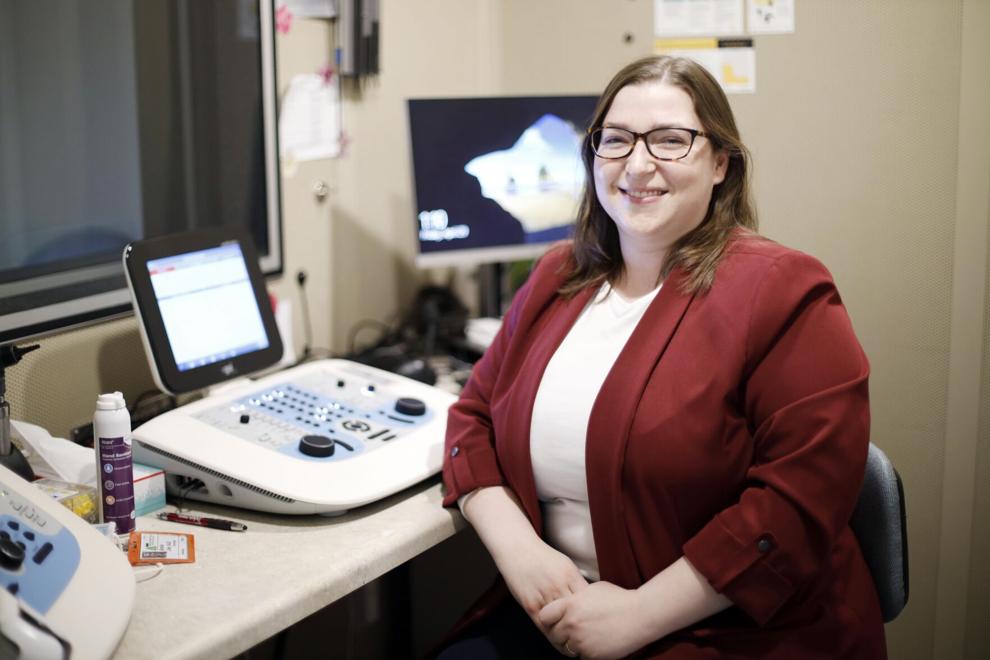 PITTSFIELD — There are many reasons for hearing loss, but once it's discovered the degree of that loss and its effects on the individual have to be diagnosed and treated.
This is where the field of audiology comes into play. In the Berkshires, one of the people who can determine the depth and scope of that loss is audiologist Annie Lee of Berkshire Medical Center's Hearing & Balance Center, which is located in Pittsfield. It's not an easy job, but the native of Irvington, N.Y., finds it rewarding. We asked her recently about how she performs this task, the best and hardest parts of her job, her professional goals and how others can get involved in the field. This is what she told us.
Q: What interested you in becoming an audiologist?
A: I have two parents with hearing loss, who both wear hearing aids, so I had a sort of an entrance into the field that way. I had originally gone into education and through that found speech language pathology so I got interested in that. One of the prerequisites is audiology. It's a little bit roundabout but it's the way a lot of people get into the field through speech language pathology.
Q: Why do they take that route to get into audiology?
A: They're both under the umbrella of communications sciences and disorders. Not a lot people know about audiology. They start taking classes for speech and then discover audiology that way.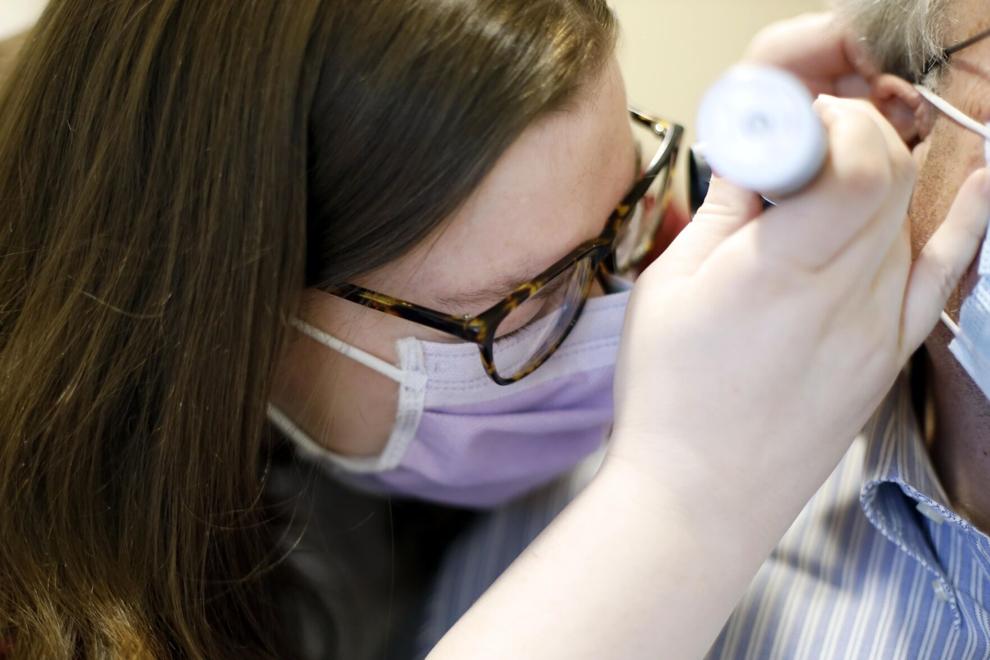 Q: How do you become an audiologist?
A: It requires you to have an entry level (bachelor's) degree then a doctorate of audiology, which is three years course work at the graduate level and then a full year of externships.
Q: Is a doctorate of audiology similar to a doctoral degree in another academic field?
A: It's a clinical doctorate. You have to find the universities that offer that degree (Lee earned her doctorate of audiology at Ohio University. She holds an undergraduate degree in child and adolescent development with a concentration in young children and families from San Francisco State University).
Q: What does an audiologist do?
A: We can evaluate hearing and balance. For the hearing piece we do across the lifespan. Some days I may be testing newborn babies and sometimes I'm testing people well into their 90s, which is pretty exciting. We do the booth tests, which require people to respond, but we also have ways of evaluating people without a response using objective measures which is what we would do on a baby for example. (Objective measures don't require participation by the patient. Hearing thresholds are by measured sensors placed on the head or behind the ears).
Q: How do you test a person's hearing?
A: We frequently play specific tones for people. (They are) frequency specific with pitch, so we're able to play low frequency tones and high frequency tones and everything in between to get kind of a bigger picture not only if there is hearing loss and how much is there, but where is it. The most common that we see is high frequency hearing loss, meaning that it would really affect the clarity of speech for people versus the volume.
One other thing we do here at Berkshire Medical Center is auditory processing evaluations. We're looking at what the brain does with sound and how it processes it, because there are disorders that could make it difficult for someone (if) they have an abnormality in how their brain processes sound.
Q: Are you also involved in the placement of hearing aids?
A: Here we do both the diagnosis and treatment so we do hearing aids here. For vestibular (balance) testing we use special goggles. You can put them on a patient who is having dizziness or vertigo and move their head in certain ways. We look at their eyes and see how they respond to specific movements.
Q: Audiology as defined is a field that covers hearing, balance and related disorders. How does balance factor into this?
A: Our organ of hearing is connected to our organ of balance. The two live together essentially. We have a small base organ called the cochlea (which is located behind the ear drum in the temporal portion of the inner ear. It plays a key role in the sense of hearing, according to the National Library of Medicine). Then there are three semicircular canals that are positioned in a way to tell a body if it's moving and if it's moving in what direction. Each of the canals is oriented in a certain position to account for one type of movement.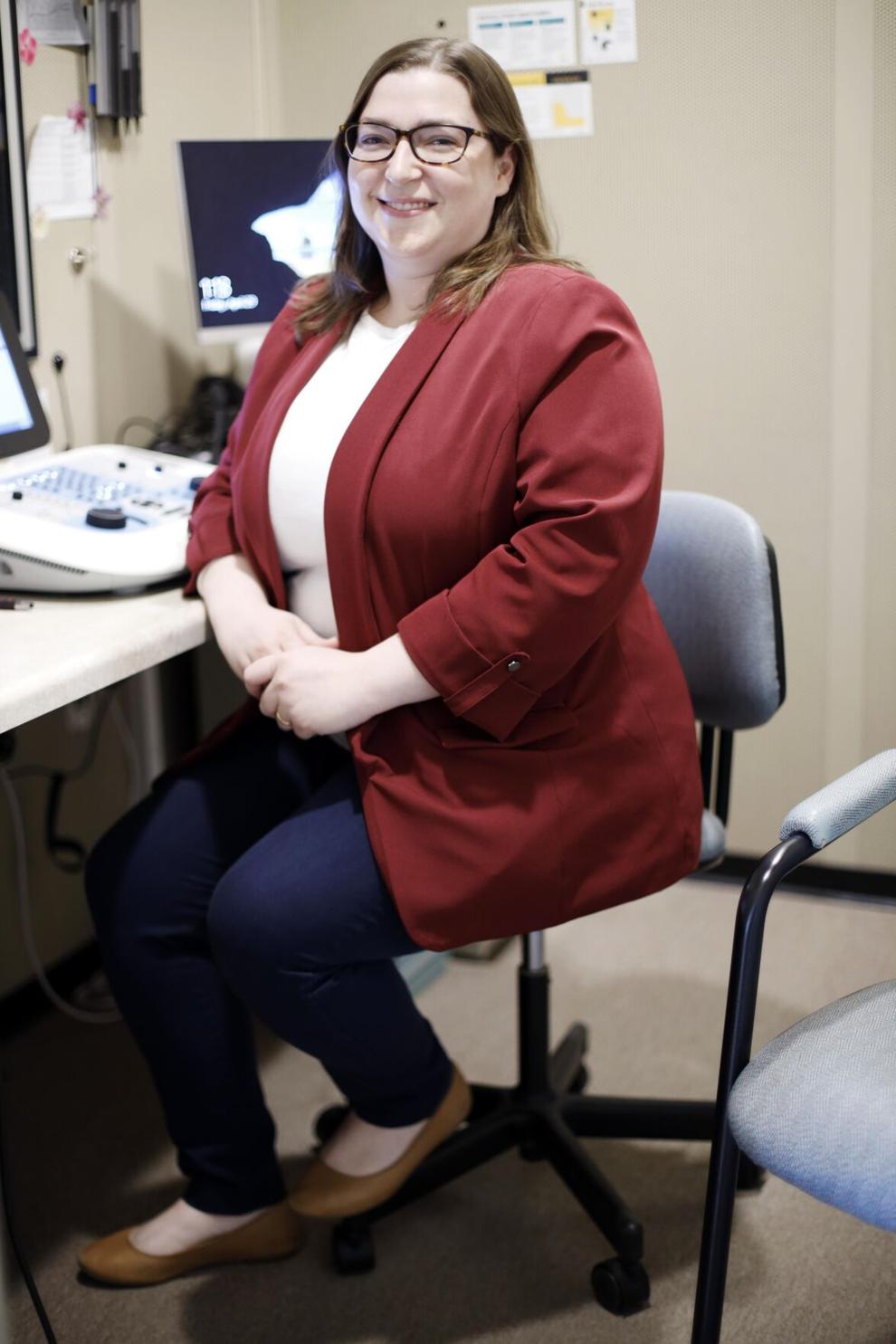 Q: So is there a connection between hearing loss and loss of balance?
A: There can be. It depends on the (degree) of hearing loss. Some people have hearing loss and their balance is unaffected.
Q: What's the best part of your job?
A: For me, it's that I get to work with kids. I have a lot of pediatric patients. And, you kind of never know what your day is going to look like. It can be very unpredictable but in a fun way.
Q: What's the hardest part of your job?
A: I think it's helping people navigate through the world of insurance and hearing aids. It's really difficult. Some insurance companies don't see hearing aids as a medical necessity.
Q: What's the most rewarding part of your job?
A: Hearing loss can be pretty isolating for a lot of people. They describe to me that they go to family functions and they feel like they can't hear anybody so they feel like they're isolated or cut off from the conversation. It's really rewarding after they come back after being fitted with hearing aids and they say, "I can hear my grandchildren again," or "I went out to dinner with friends and I really was in the conversation again."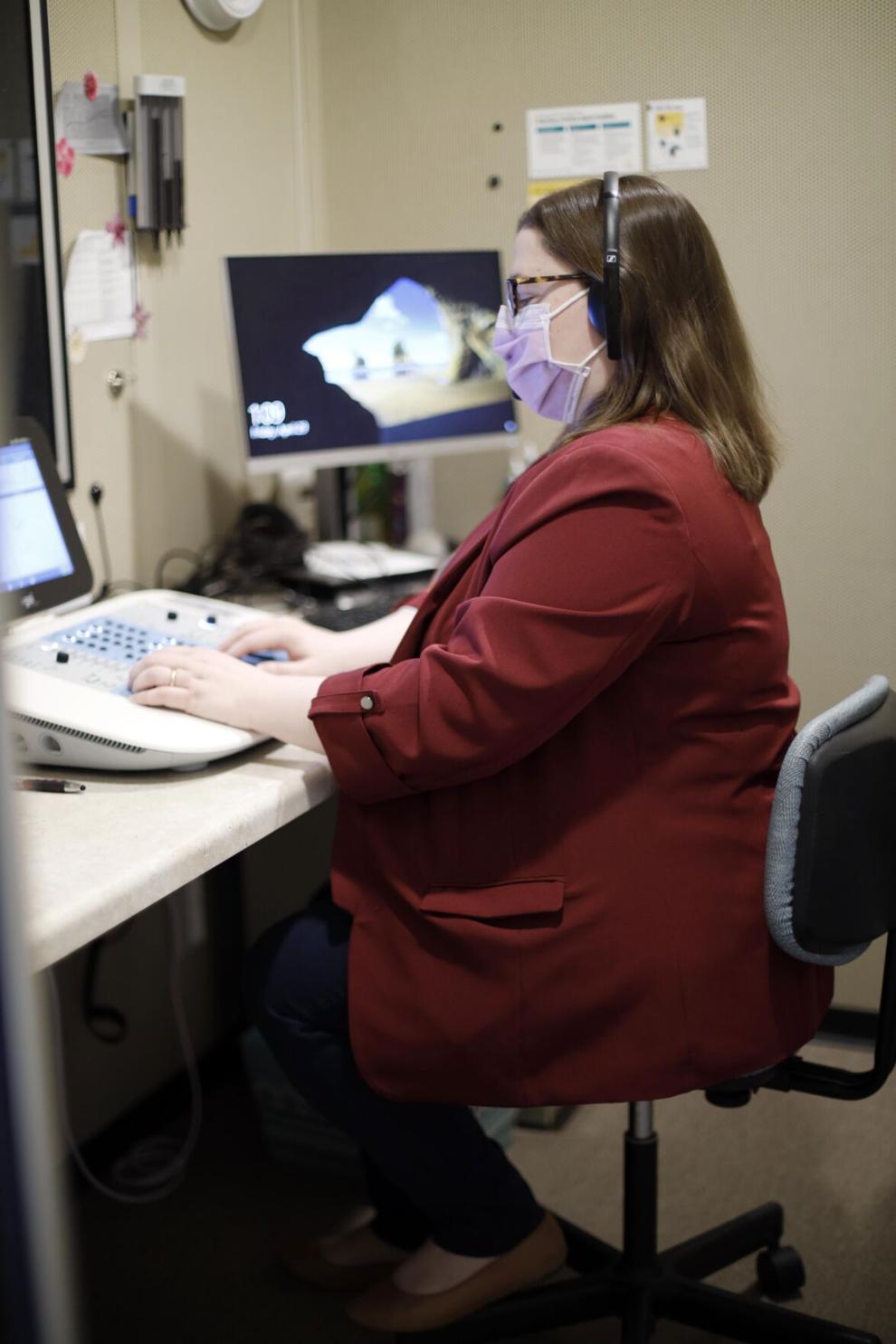 Q: When's the best time to get your hearing tested?
A: I've always said that the best time to get your hearing tested is not when you're struggling with hearing loss, but when you find you're missing certain parts of words. The sooner that you get tested the better. Sudden hearing losses are rare.
Q: Is it difficult for people to accept that they're losing their hearing?
A: I think it's normal for people to be surprised by how much hearing loss that they have. We have to approach it pretty sensitively because it's a hard pill for people to swallow when they hear they have hearing loss. There are a lot of people who are relieved to hear the result of their tests because it can explain a lot of the struggles that they've been experiencing in their communications. It can sort of validate their struggles and make it make sense.
Q: What's your ultimate goal as an audiologist?
A: Right now my ultimate goal is to bring services to the people of Berkshire County that they might not be able to get here. The vestibular program at our clinic is actually a new program (the vestibular system is a sensory system that is the leading contributor of balance and spatial orientation for coordinating movement with balance). We started it about a little over a year ago. That's something that people used to have to drive pretty far to get. If I can bring more services to Pittsfield and prevent people from having to drive far for those services my ultimate goal is to do that.
Q: What advice would you give to someone who wanted to be an audiologist?
A: I would say that in general audiologists are happy to talk to someone who is interested in the field and to have someone come in and see what they do. I've had family friends reach out and say my niece or my nephew is interested in becoming an audiologist and I'm always happy to give them my number to contact me if they have any questions about applying to grad schools or how to get into this field.
I would also tell them that it's a great job for people who love interacting with other people in their day-to-day life and helping others. As cheesy as it sounds it really is great to open the world back up to someone who hasn't been hearing it.