NORTH ADAMS — During the depths of the coronavirus pandemic, Samantha White found herself thinking: "What do I really want to be doing?"
She had left the service industry to work at the Massachusetts Museum of Contemporary Art, but when the pandemic brought shutdowns in March 2020, she was laid off.
"I ended up back in food service," she said. "I just didn't want to go back to doing that."
She spent some time working for The Plant Connector, an Eagle Street plant and gift store, and was inspired to open her own local business. By mid-July, the doors of her Ashland Street secondhand store, Terra, opened.
The shop is like "Anthropologie meets Goodwill," White, 25, said while sitting in the store on a recent morning.
Racks of clothing line walls below shelves of shoes. Plants, like a Christmas cactus, bring greenery to the space. Home decor, such as ceramic vessels, baskets and wall hangings, also are for sale.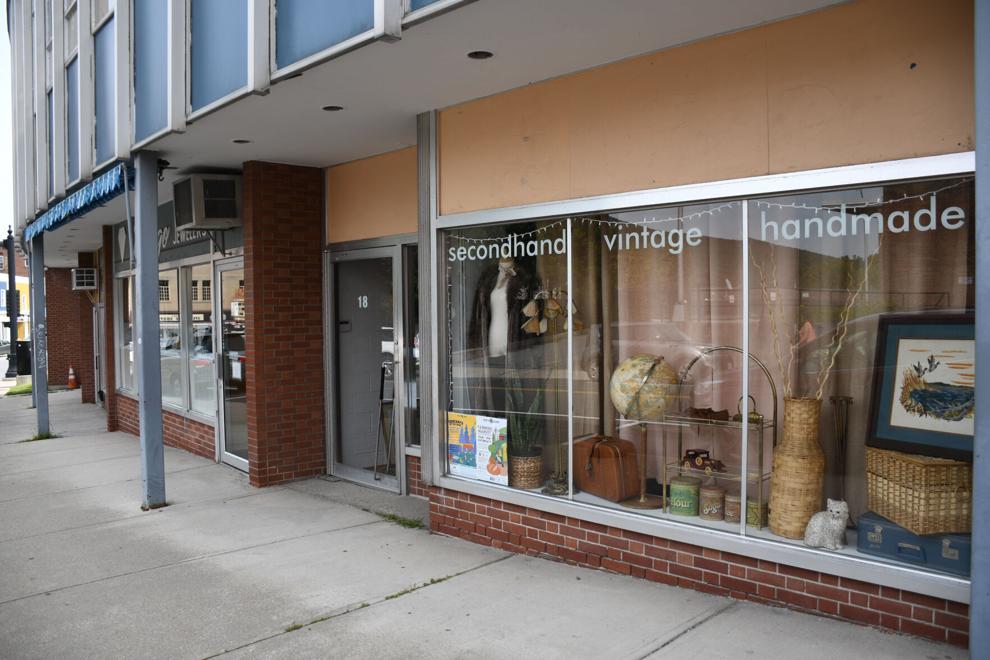 "All of this stuff, for the most part, is sourced locally," White said.
She goes to thrift stores and tag sales in search of treasures. Before opening the shop, she visited about 50 tag and estate sales, she estimated. "I've been a professional estate-salegoer."
Terra has clothes for women, men and kids.
"I try to have a little something for everyone," White said.
She strives for a variety of sizes, too. "I know that's frustrating, you go to a vintage store or boutique and all they have is size 0 or size 2."
Also stocked are her handmade paper goods, like envelopes made from vintage magazines.
"It's repurposing old materials," she said.
White grew up in Plymouth and came to the city about five years ago to study at the Massachusetts College of Liberal Arts.
It has been exciting to see a number of new businesses open recently downtown, even amid the pandemic, she said. The Bear and Bee Bookshop and The Garden opened storefronts nearby, for example. "I feel like the pandemic made North Adams fight even harder."