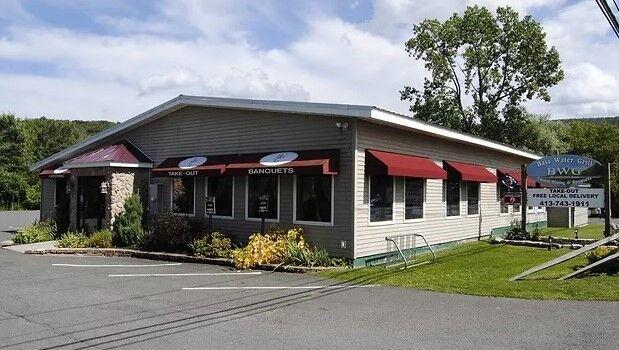 CHESHIRE — The longtime owner of the Bass Water Grill across from Cheshire Lake will close its doors next week and sell the restaurant.
The restaurant on South State Road will close March 12, according to Edward Bassi, the husband of the owner, Roberta Gregory. The sale is expected to close March 15.
The new owner, Craig Kahn, is the broker/owner of All-Seasons Realty in Pittsfield. Kahn said Thursday that he is planning to move his firm's office on South Street in Pittsfield to the site. He also might open a grill there and use the facility for catering.
"I have all sorts of cool ideas," he said.
Kahn said he will begin renovating the site after the sale closes, but he isn't sure when it might reopen.
"I don't have a hard date," he said. "As soon as we close, we're going to start working on it."
In a post on the eatery's Facebook page Thursday, the current owners announced that they planned to close the restaurant.
"It is with mixed emotions and a heavy heart that we here at Bass Water Grill are announcing our closing," the post stated. "After being a part of the welcoming community for the last fifteen years, the one thing we will miss most is our family. We thank our staff and community for standing beside us for this crazy ride."
"It's time for something new," Bassi said in a telephone interview.
"I think it's always hard to turn a page in your life," he said. "For the last 15 years, it's been a big part of our family."
In their post, the owners thanked the Cheshire Fire Department, Cheshire Lions Club, Cheshire Counsel on Aging, Berkshire Shrine Club, Corvette Club, CIAO Club "and the many other organizations and private parties that we have accommodated over the years. THANK YOU!"