PITTSFIELD — Berkshire Bank has gone through several changes during the past few years, and the twists and turns have made it difficult to gauge the bank's direction.
A expansion plan that began during the Great Recession was followed by selling off some of the most recently acquired assets. Two CEOs have left abruptly without explanation since Berkshire moved its corporate headquarters to Boston four years ago. A program targeting traditionally underserved banking populations stalled after the CEO and the person who spearheaded the initiative left within a month of each other last year.
Change has been so frequent that, in February, HoldCo Asset Management, one of the bank's minority owners, demanded "full transparency" from the bank's board of directors about the process that resulted in the hiring of a new CEO instead of exploring other alternatives, like a sale or a merger. Berkshire Bank is on its fourth CEO in less than three years.
What is now a large regional bank is, obviously, in search of stability, and new president and CEO Nitin J. Mhatre has been leading Berkshire Bank in a new direction, focused on the financial institution's strengths since he was hired in January. He is the first CEO to be hired from outside the company since Berkshire Bank went public 21 years ago.
Mhatre began by conducting a review the financial institution's operations that has resulted in a three-pronged game plan focused on lending more to small businesses, creating new partnerships with financial service technology firms and closing more branches.
"Better, not bigger," is the way Mhatre described Berkshire Bank's new philosophy, during a recent interview with The Eagle.
And, for those who are concerned that the 175-year-old bank is losing touch with its Berkshire roots because of all the expansion and the move to Boston, Mhatre said the Berkshires will continue to remain a vital part of the bank's footprint.
With the exception of its branch network and frontline workers, the majority of Berkshire Bank's workforce still is in the Berkshires, Mhatre said, centered around Pittsfield, where the bank's administrative headquarters still is located.
"We are and will remain a Berkshire County bank," Mhatre said. "Boston does give us some flashy presence in terms of management and board meetings, and some element of business growth in Boston and on the South Shore, but our hearts and minds are fully in Berkshire County because that's where we are. We can't forget where we're from.
"What I believe is that this is a very strong institution with a center of gravity in Berkshire County," Mhatre said. "That's where our deepest and broadest and longest relationships are."
Board President J. Williar Dunlaevy, of Lenox, has been impressed with Mhatre's leadership so far.
"We haven't made any disclosure, and we normally wouldn't about performance evaluations," Dunlaevy said, referring to the board as a whole. "But, I can tell you what I say, and I can tell you that I'd be very surprised if there was a director who disagreed with me. He's been an absolute breath of fresh air from day one. A natural leader; an experienced leader."
The bank's stock price, which fell 70 percent during the first eight months of 2020, during the COVID-19 pandemic, and which was trading as low as $9.22 per share early in September, has rebounded. The stock was priced at $27.52 per share July 7, below the $44.25 per share recorded in July 2018 but high enough to receive positive comments from stock market analysts.
The website InvestorsObservers.com, which has been following the market since 1999, gives Berkshire Hills Bancorp's stock an overall score of 65, meaning it ranks higher than 65 percent of all stocks, an above-average rank in the website's stock ranking system.
"Overall Ranking is a comprehensive evaluation. It considers technical and fundamental factors and is a good starting point for evaluating a stock," InvestorsObservers.com states on its website.
Plan for growth
Berkshire Bank's management team unveiled a three-year plan for growth at a meeting with investors in May. One of the firms that was at that event, Compass Point Research & Trading LLC, which covers the financial services sector, sees Berkshire's path since Mhatre took over as a work in progress.
Laurie Havener Hunsicker, Compass Point's managing director/equity research-banks, wrote recently that the firm has only slightly tweaked its projections for Berkshire's earnings in fiscal 2022 because "there weren't specific enough details to allow a clear path for increasing our estimates."
She stated that Compass Point was impressed with the new management team at Berkshire Hills Bancorp — it's the bank's holding company — after its first meeting with investors in May, but it believes that the new strategy needs time to play out.
"In our view, without concrete details, three-year projections are too far away, and we note that there is a potential for execution risk," Havener Hunsicker stated.
But, Compass Point gives Berkshire Hills Bancorp kudos for beginning to quickly turn things around.
"In our view, BHLB has recognized its mistakes and with a new CEO at the helm has actively embarked on a process to clean up its franchise, tighten its balance sheet and focus on credit," Havener Hunsicker wrote.
In March, Mhatre helped resolve the situation with HoldCo by agreeing to allow HoldCo executive Michael Zaitzeff and a second new independent director to stand for election to the board of directors at the company's annual meeting in May.
"We give Mr. Mhatre high marks for quickly and proactively working with dissident shareholder HoldCo and executing a cooperation agreement for board representation in one month's time," Havener Hunsicker said.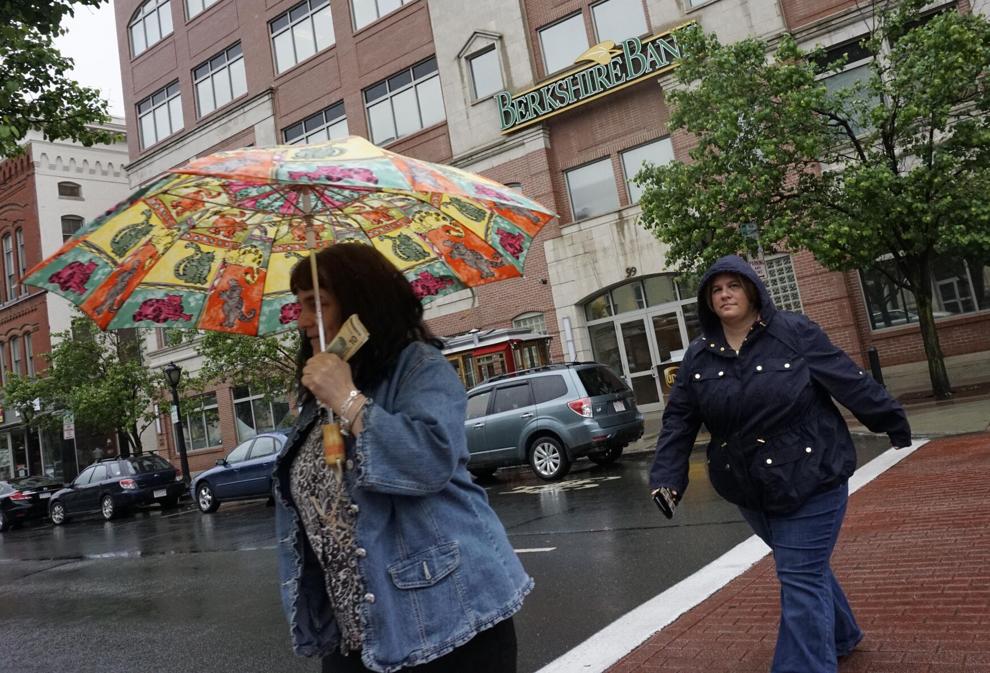 Mhatre believes that Berkshire Bank's shareholders are in favor of the bank's new direction so far because they see a new management team that is looking at the bank's direction with "a fresh set of eyes."
"They really, really appreciate that, for the first time, we know what we want to look like three to five years down the road," he said.
The new focus emphasizes the core strengths that made Berkshire Bank a solid community bank in the Berkshires before the expansion into other areas of the Northeast began a decade ago, Mhatre said.
"When you acquire as many banks as Berkshire has over that many years, you become a very fragmented institution," Mhatre said.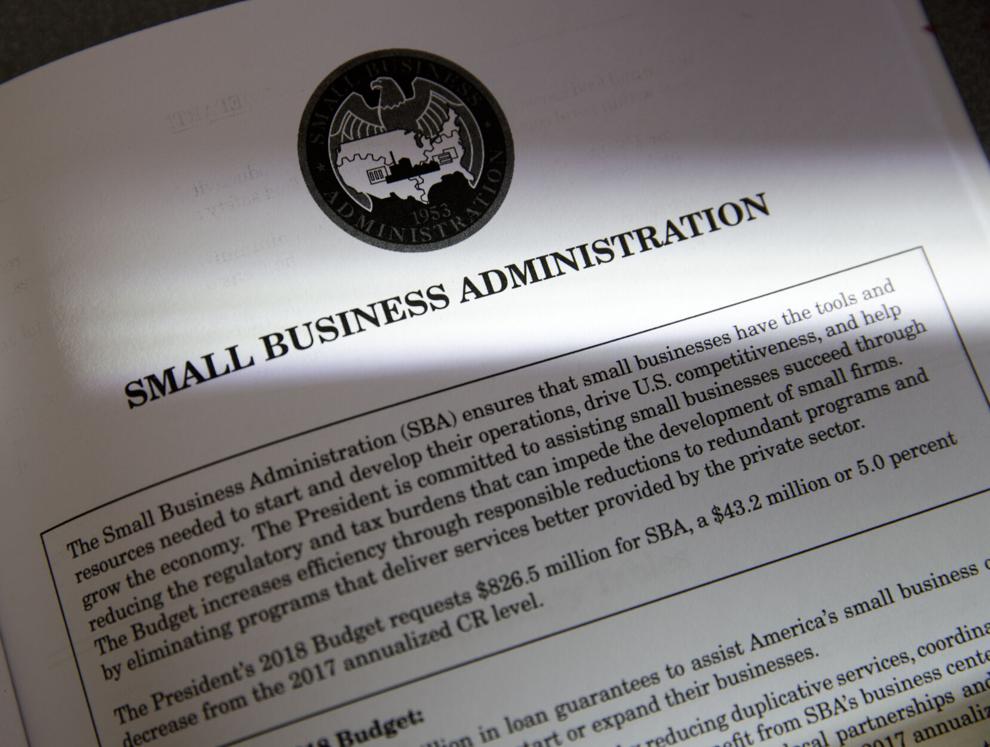 Eye on small business
Mhatre believes that the bank's core strength is in its relationship with small businesses, especially the lending it does through various U.S. Small Business Administration programs. In 2016 and 2017, Berkshire Bank was Western Massachusetts' top lender in the SBA's 7(a) loan program, the federal agency's primary program for assisting small businesses.
"We're going to ramp that up substantially," he said, referring to Berkshire Bank's SBA lending efforts.
"We've done a real good job in mortgages and equity, and we also have a very robust wealth management and trust program that we haven't promoted very well," Mhatre said.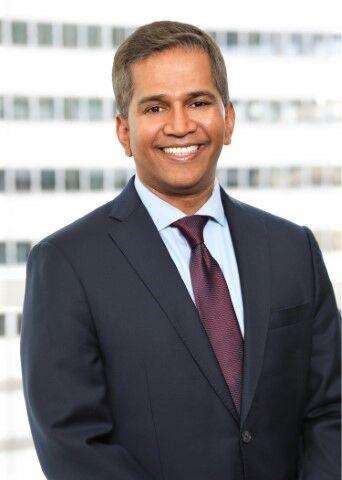 In December, Berkshire Bank announced that it planned to sell the eight branches in New Jersey and Pennsylvania that it had acquired in 2015, and consolidate 16 other full-service offices in New England and New York in order to reduce its branch footprint by almost one-fifth.
In May, Mhatre said he planned to reduce the bank's footprint by about 10 to 15 percent, according to the Boston Business Journal. In the Berkshires, one branch, in Dalton, closed in February and was consolidated with a nearby branch in Pittsfield. Mhatre told The Eagle that he doesn't expect any more branches to close in the Berkshires. Compass Point believes the branch closures will take place in central New York state.
"No, I don't believe so," he said, referring to the possibility of additional branches closing in the Berkshires. "I think the [closures] are really going to be where our brand equity doesn't go far."
Mhatre also has said he wants Berkshire to be a "socially responsible community bank." He said Berkshire intends to pursue the strategy that the bank's former CEO, Richard Marotta, and executive vice president/chief experience and culture officer, Malia Lazu, started of reaching traditionally underserved banking populations, but in a different way.
Whereas Marotta and Lazu pushed to open storefront locations in underserved neighborhoods, Mhatre sees technology as the way to pursue those objectives.
"There's been a lot of introspection internally over the last two months, and the general consensus was that we are going to be able to continue to support that purpose of supporting the community, supporting the entrepreneurship, and helping the minority and underrepresented community without having to build a physical network," Mhatre said. "The way we do that is leverage the channels that we have, including digital and MyBanker, including being able to leverage content from our resources."
'A different story'
Mhatre, a senior banking executive with 25 years of community and global banking experience, came to Berkshire from Webster Bank in Waterbury, Conn., where he served as executive vice president of community banking, and as a member of the financial institution's executive team. He was responsible for profitable growth at Webster, which has $33 billion in assets and operates 155 banking centers between Westchester County in New York and Boston.
Mhatre, born in India, spent 13 years at Citigroup, where he served in various roles across consumer-related businesses worldwide, before joining Webster. He served as board chairman of the Consumer Bankers Association in Washington in 2019 and 2020.
"The interesting part about making this transition from Citigroup to Webster Bank is that was when I really got passionate about community banking and organizations that are community-dedicated, which Webster really was," Mhatre said.
"But, Berkshire Bank had a different story. They've been doing this for 175 years, so that was a huge draw for me. It's an institution that has a significant upside to bring better stakeholder value, and the transformation opportunity excited me."
He decided to immediately conduct a strategic review of the bank's operations because, financially, "we were underperforming for the past two or three years. And there was a set of expectations from the shareholders, the investors, as well as the internal bankers that we needed to change the way we do business, not just to survive and thrive, but in order to grow."
Before taking office, Mhatre also made a video outlining his expectations for Berkshire Bank that employees viewed on his first day on the job.
"It was one of the most outstanding things I've ever watched," Dunlaevy said. "I couldn't get over how he just hit on every cylinder in terms of connecting with people, understanding what a community bank is all about. He's a real professional, and he's passionate about community banking. And that's important."